Antidepressants are commonly prescribed for chronic pain, including back pain, sciatica, and osteoarthritis. Major pain guidelines recommend the use of serotonin-noradrenaline reuptake inhibitors (SNRIs), most commonly duloxetine. Yet, the evidence for antidepressants in pain is scant.
A new study in the BMJ, led by Giovanni Ferreira at the University of Sydney, Australia, aimed to assess the evidence for these drugs in treating back pain and osteoarthritis. They found that the vast majority of the studies were at high risk of bias, and the outcomes (while statistically significant) did not meet a threshold for clinical success. That is, antidepressants seem to help a little bit more than a placebo would—but not by enough even to be noticeable to a person in pain.
"More than one-quarter of Americans with chronic low back pain are prescribed an antidepressant within three months of a first diagnosis," the researchers write. "Evidence supporting the use of antidepressants is, however, uncertain."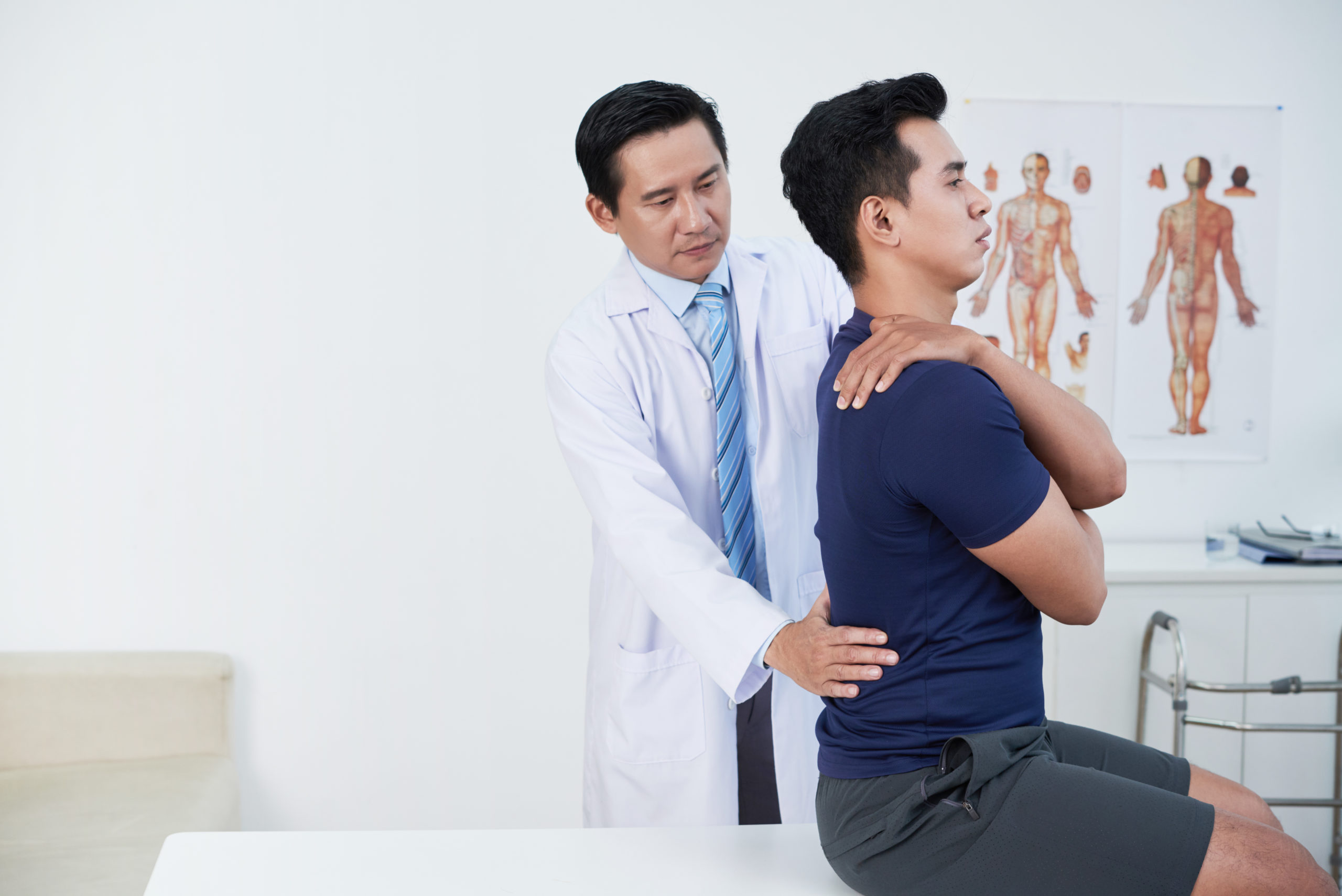 The researchers note that previous meta-analyses of the research have been limited in scope—sometimes focusing on a single drug, for instance—and all of them have included only published trials. Ferreira and the other researchers made a point to include unpublished trials since publication bias can often inflate the apparent efficacy of a treatment.
The researchers analyzed data from 33 placebo-controlled trials with a total of 5,318 participants. Most of the trials examined SNRIs (15 trials) or tricyclic antidepressants (TCAs; 14 trials).
Nineteen of the studies assessed back and neck pain. They found that SNRIs did reduce pain in the short term—but that this effect did not meet a threshold for clinical significance.
"The effect of SNRIs was small and below this review's predetermined threshold of clinical importance," they write.
TCAs did not reduce back pain.
Six studies assessed sciatica. Based on one trial, SNRIs appeared to significantly reduce pain in the very short term (within two weeks), but three other trials found them ineffective by 3-13 weeks.
TCAs did not reduce sciatica pain.
Eight studies assessed SNRIs for knee osteoarthritis. Again, although there was a statistically significant effect, the researchers write that "The effect of SNRIs was small and below this review's predetermined threshold of clinical importance."
No trials investigated long-term outcomes. Almost all of the trials were of very short duration (several weeks).
The researchers also assessed whether people with pain and depression might benefit more from antidepressants than people with pain but no depression. However, they found no evidence for such a benefit.
Because there were very few trials, and because the trials were all at such high risk for bias, the researchers could not fully assess the risk of adverse effects with antidepressants. Drop-outs for adverse effects were higher with SNRIs than with placebo. About two-thirds of people taking SNRIs experienced an adverse effect.
The researchers note that their study was consistent with previous findings.
Ultimately, they write, "Although the observed effect of SNRIs in reducing back pain and related disability was statistically significant, the magnitude of such effects was too small to be considered clinically important."
In an accompanying editorial, Martin Underwood of the Warwick Clinical Trials Unit (University of Warwick, UK) writes:
"Drug treatments are largely ineffective for back pain and osteoarthritis and have the potential for serious harm. We need to work harder to help people with these disorders to live better with their pain without recourse to the prescription pad."
****
Ferreira, G. E., McLachlan, A. J., Lin, C. W. C., Zadro, J. R., Abdel-Shaheed, C., . . . & Chris G Maher (2021). Efficacy and safety of antidepressants for the treatment of back pain and osteoarthritis: systematic review and meta-analysis. BMJ, 372, m4825. DOI: https://doi.org/10.1136/bmj.m4825 (Link)