Community arts and artistic practice have been important for changing enduring systems of injustice for individuals and communities in areas such as mental health and racial profiling.
A recent study by Christina Maxwell and Christopher Sonn at Victoria University explores how theater can facilitate critical reflexivity on race by performing suppressed narratives. The study collected audience data from a performance in Melbourne created by Africans in Australia as a counter-narrative to dominant cultural narratives about race.
Dominant cultural narratives are usually "unconscious, entrenched, and perpetuated through institutions and everyday interactions to legitimize some bodies and vilify others." Performative counter-storytelling is one method of challenging these narratives by presenting self-authored stories by the communities that dominant narratives (mis)represent. Maxwell and Sonn write:
"Counter-storytelling intends to dismantle overlearned, reductionist, and oppressive representations of marginalized people while offering balanced and more complex accounts of experience."
Counter-storytelling thus challenges the validity and completeness of the dominant cultural narratives available in the public domain.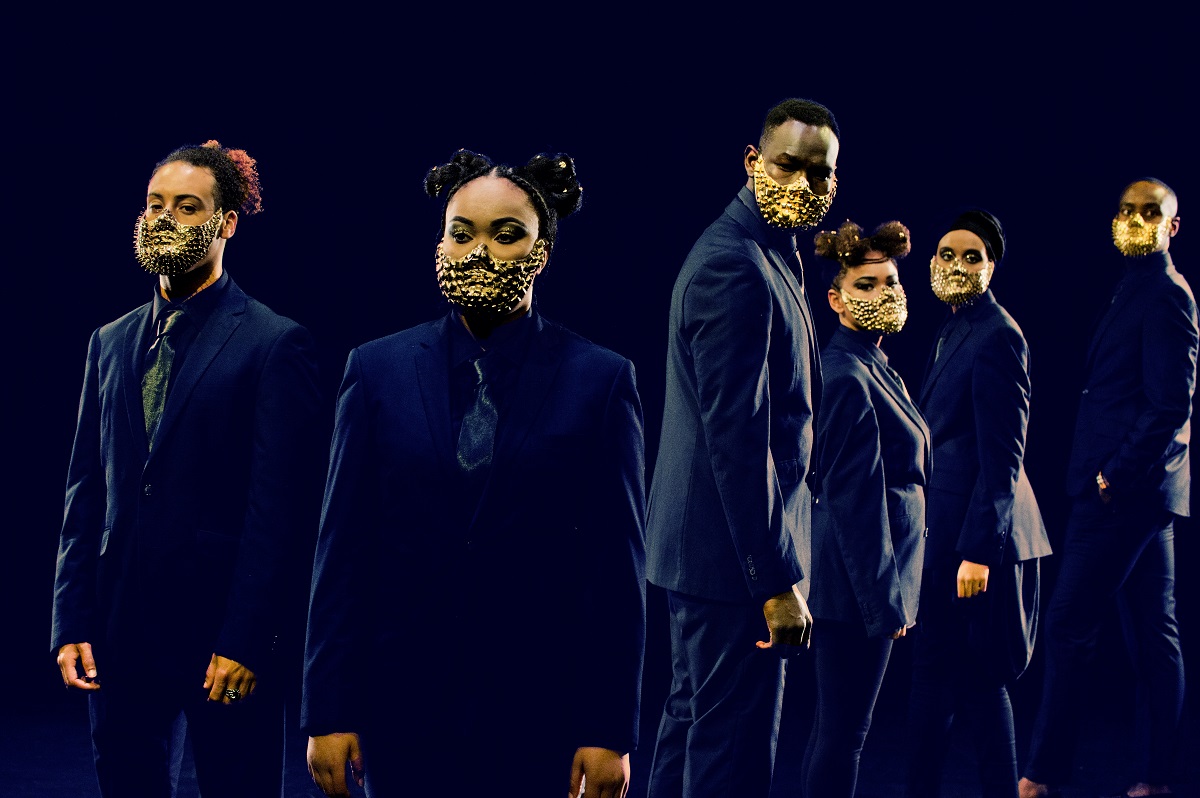 Several research studies on community arts suggest that participation in art-making can improve mental well-being and social inclusion for persons with mental health challenges. The production and presentation of counter-narratives can also work to combat stigmatizing stereotypes for minoritized groups and people who experience non-normative mental states.
While performative counter-storytelling can challenge one-dimensional perceptions of marginalized groups, they can also evoke defensive reactions in attempts to disavow guilt, anger, and anxiety over, for example, their own complicity in the structures that uphold oppression.
The study authors collected data from respondents who viewed a performance by AMKA, an African-Australian performance group. At the conclusion of each AMKA performance, spectators were asked to complete a survey regarding the meanings and experience of implicated witnessing for ostensibly white spectators.
Out of 116 responses, 34 audience members were categorized as having a white cultural background. Using thematic analysis to analyze the white respondents' data, the authors identified two major emergent themes: understanding the counter-narrative in context and engaging in reflective practices.
The first theme refers to how audience members understood the larger social and political structures in which the counter-narrative performance occurred. Here, the white spectators interpreted the AMKA performance as commentary connected to current political realities, in contrast with those publicized by major media outlets and politicians.
The second major emergent theme was the engagement in reflective practice. As the critical psychologist Thomas Teo argues, dominant cultural groups can become aware of their unexamined privileges in the space of connection with people who occupy different social locations. Here, spectators reflected on experiences of discomfort related to confronting privilege, seeing what one has been "taught not to see," and understanding theater as a prompt for action.
As the authors note, the sample of respondents was self-selected and thus potentially biased toward self-reflection and self-critique. Further, the white audience members' interpretation of the AMKA performance as educational potentially reifies whiteness as a privileged identity. As the authors observe:
"Whiteness is re-enacted in the privilege of white audience members requiring constant reminders in order to remain attentive to inequalities from which they benefit. This positioning of 'other as educator' has implications for who has the responsibility to teach and to incentivize white people to take an interest in anti-racist efforts."
This process of positioning African Australians as objects of knowledge for the white audiences as subjects and knowers reproduces inequalities in the relationship between vulnerable and privileged groups.
One "surprising finding" the authors describe is that the production quality of the performance was significant in determining receptivity of the counter-narrative. From this, they call for more research on production quality in performative counter-storytelling and conclude that the "integration of aesthetic excellence with expressions of lived experience" provides a powerful tool for enabling counter-possibilities of hope, resilience, and justice.
However, their participant research also reveals that the AMKA performance was "unusual" within the (usually white) space of the performance venue. It is unclear then to what extent the white audience's receptivity to counter-narrative depended upon the narrative's presentation within an otherwise culturally white space and how whiteness is linked to perceptions of "aesthetic excellence."
While the authors conclude that community arts can encourage positions of responsible listening through targeted, reflective questions and intercommunal dialogue, more research is needed to unpack the role of whiteness in aesthetic judgment and receptivity to counter-narratives when, for example, they are presented and performed in non-white spaces or fail to reproduce tropes of aesthetic excellence.
****
Maxwell, C., and Sonn, C. (2021). "The Performative is Political: Using Counter-Storytelling through Theater to Create Spaces for Implicated Witnessing." Am J Community Psychol, 0:1-14. DOI 10.1002/ajep.12493 (Link)