The Journal of Contemporary Psychotherapy recently published an article written by psychologists from several institutions where they clearly articulate how different orientations to psychotherapy are being unified in clinical theory and practice.
Unification is a recently emerging trend toward integrating theories and techniques from varying psychotherapeutic orientations to better attend to clients' distress. According to the lead author, Andre Marquis from the University of Rochester:
"Unifying metatheories not only enable us to hold many perspectives, but they also organize the data that emerge from those different perspectives, setting the stage for an evidence-based, principled approach that takes seriously the individual, unique nature and setting of the problem and the complex work of psychotherapy. We advocate for a shift toward 'integrated pluralism,' in which there is a shared frame of understanding regarding the central features of the discipline, out of which many diverse, pluralistic views are adopted."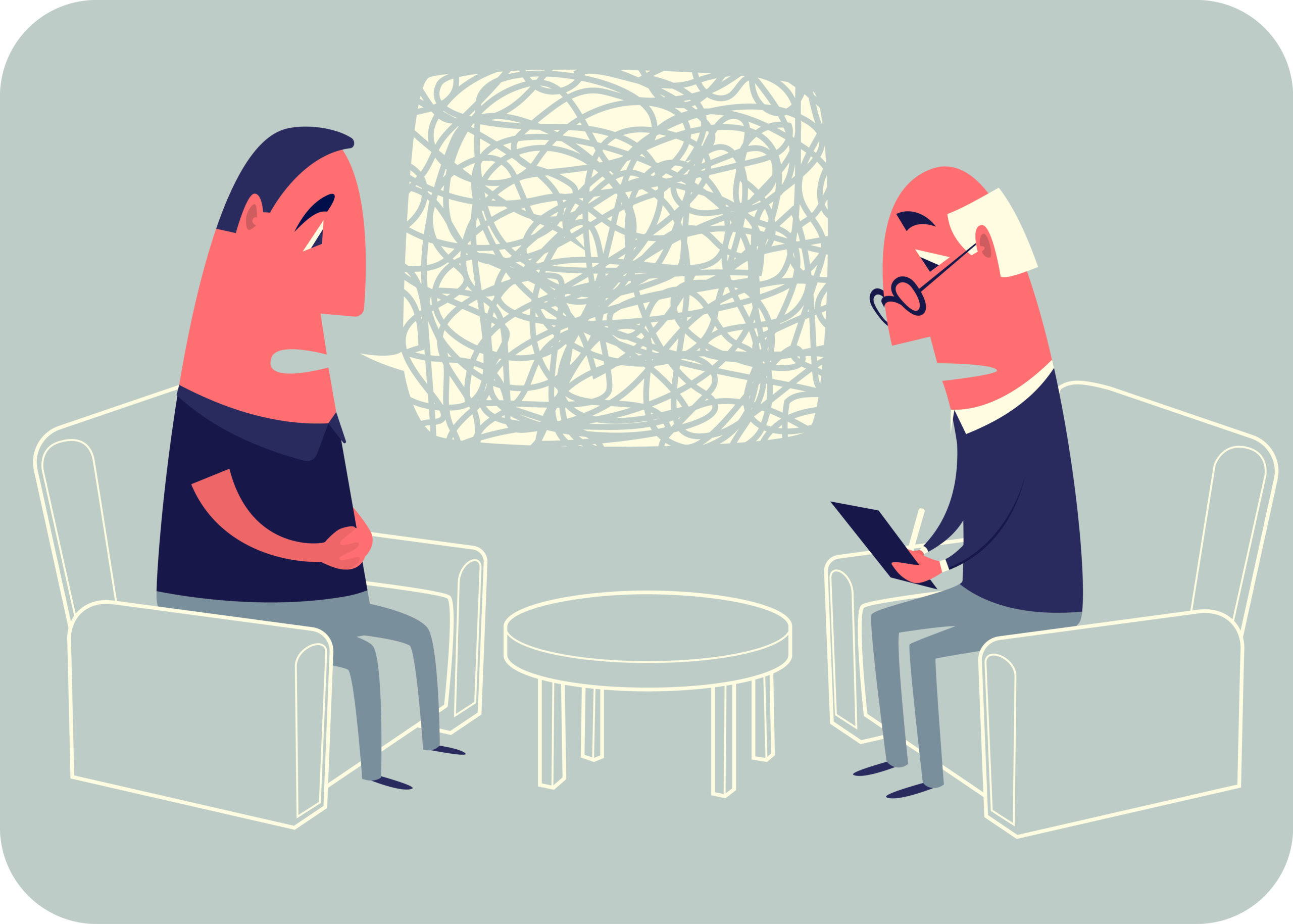 There has been a push to integrate complementary aspects of different approaches to psychotherapy. For example, cognitive-behavioral therapists may integrate techniques from psychodynamic therapy to improve the effectiveness of treatment.
Traditionally, therapists were trained to practice a singular theoretical orientation – whether psychoanalytic, behavioral, or humanistic psychotherapy, for example. Over time, a proliferation of approaches and orientations were developed, and therapists began combining theories and practices through technical eclecticism, common factors, theoretical integration, and assimilative integration.
Unification is a fifth pathway integration and offers a meta-theoretical perspective of psychotherapy. Rather than understanding different orientations as providing a specific way of working and understanding the client's lived experience and finding connections between distinct approaches to therapy, the lens of unification sees orientations as providing specialized information on a larger, more complex phenomenon.
The authors use a metaphor to explain these differences:
"A potentially useful analogy is that each of the paradigms can be considered as being akin to a 'mountain,' and the other four pathways towards psychotherapy integration are concerned with developing connections between the mountains. In contrast, a unification view steps back and offers frameworks to see the whole of the mountain range from a zoomed-out perspective."
By having this larger picture, clinicians can understand the complexity of an individual's presenting concerns and find a holistic and comprehensive set of tools that would be most beneficial for the client in this diversity of approaches. This integration is facilitated by the growing body of work aimed at connecting metatheoretical concepts to psychotherapeutic practice.
The authors identified three complementary approaches to unification: The Dynamical Biopsychosocial Systems View, Integral Psychotherapy, and the Unified Theory of Psychology.
The Dynamical Biopsychosocial Systems View is the most commonly used approach to unification. It accentuates the interrelationship between different levels of analysis, from the macro-level societal dynamics to the micro-neurobiological, from the intrapsychic to the interpersonal and familial. Most mental health professionals, and their theoretical orientations, often focus on one of these domains while failing to address others.
The Biopsychosocial Systems approach to unification allows the therapist to conceptualize each case by being mindful of each domain and how these domains dynamically affect each other (e.g., how social processes might influence the client's negative self-concept). Having this conceptual and clinical flexibility that allows therapists to use practices and techniques from multiple theoretical orientations. They can then attend to the manifold needs of their clients identified from their comprehensive and exhaustive biopsychosocial analysis.
Integral Psychotherapy, like the Dynamical Biopsychosocial View, acknowledges the value and importance of many theoretical orientations and adapts clinical practice according to client's needs and concerns. Instead of seeing the variety of approaches to therapy as contradictory, they highlight their unifying constructs.
Integral psychotherapists also developed their own form of analyzing clients' experiences and distress in a thorough and complex fashion, considering what is occurring within and outside of the individual and occurring within and outside of the larger collective. Each of these points of analysis corresponds to different psychological schools of thought that, when used together, provide a complex and contextualized picture of people's experiences and suffering that can enhance clinical practice.
Lastly, the Unified Theory of Psychology stresses that because there is no consensus about the concept of human psychology between schools of thought, it has become difficult to unify the field. However, proponents of the Unified Theory of Psychology argue that psychology can be unified by developing a clearer understanding of what the psychological profession is and does. Like the previously addressed approaches to unification, this approach uses a biopsychosocial, integrative model of understanding human wellbeing and mental illness.
Additionally, since most orientations to psychotherapy work to understand how people adapt to their environment and develop adaptive or maladaptive patterns, Henriques combined modern theories of personality into a Character Adaptations Systems Theory. This metatheory of personality, he believes, can help the therapist understand the different components of adaptation and then tailor treatment using the skills and techniques from varying theoretical orientations.
Although there are different frameworks to unification, the authors stress that they share many commonalities that will "advance a core consensus in the field" and professional practice.
They also identified two unified approaches to assessment, Integral Intake, and the Well-being Checkup, which "provide both the client and the therapist a rich shared narrative of the person in their biological, developmental and social contexts." This shared narrative helps both parties focus on particular problems, strengths, and resources to guide the therapeutic process and case conceptualization.
Additionally, these unified approaches share core principles. First, and most important, is the belief that the therapeutic relationship is central to the process and healing. Psychotherapy and the relationship are understood to be a developmental process of awareness, understanding, acceptance, and change. Both the therapist and client need to have a mutual understanding of the nature of the work.
The authors also stress the importance of emotions in the process of change, as avoidance and defensiveness are driven by strong emotional influences that lead to the development of distress and maladaptive cycles. Much of the work of therapy is to identify and change these maladaptive cycles of thoughts, behaviors, emotions, relationships, and ways of understanding oneself. Changing these cycles can nurture psychological wellness.
Finally, there is a rejection of the tendency to identify with a particular approach to psychotherapy as practitioners must engage in a broader training where they can learn to apply different strategies, skills, techniques, and frameworks in treatment.
According to the authors:
"The treatment plan is developed from the spectrum of interventions that might be appropriate based on psychological theory and empirical research, and it is constructed in collaboration with clients, taking into consideration their values, culture, systems, stage of change, level of functioning, available resources, the treatment context, and the expertise of the clinician."
While some praise these efforts to unify the field, others have concerns about this unification. The most common concern is the potential loss of diverse perspectives that keep a critical dialogue alive, questioning human nature and clinical practice. Others have been concerned that unifying theoretical orientation will threaten clinicians' openness to listen to different experiences outside their developed metatheory. Finally, some have been concerned that unification might leave out some subgroups.
The authors respond to these concerns by clarifying that there seems to be no authoritarian dogmatism and that differences will continue to exist within unification. They also believe that openness is required for the expansion of the field and proper therapeutic practice. Because of the "zoomed out" lens of unification, the authors believe that less popular approaches to therapy can also be integrated.
The field of psychotherapy is often fraught with conflict due to differences between theoretical orientations and practices. The authors' proposal for unification attempts to combine these different orientations to create stability within the field and improve clinical practice by acquiring a broader set of tools that can attend to the complex combination of factors that affect human suffering.
****
Marquis, A., Henriques, G., Anchin, J., Critchfield, K., Harris, J., Ingram, B., Magnavita, J. & Osborn, K. (2021). Unification: The Fifth Pathway to Psychotherapy Integration. Journal   of Contemporary Psychotherapy, https://doi.org/10.1007/s10879-021-09506-7 (Link)