New work by Tarek Younis at Middlesex University reflects on the hurdles facing anti-racism efforts in mental health systems. Contrasting liberal with illiberal racism, Younis stresses the importance of macro-level policies and politics, using the UK's Prevent policy as a case study of formally "colorblind" liberal racism in the mental health system.
Structural racism in the mental health system has been documented in, for example, racial bias in the diagnostic process and injustices in the process and definition of recovery. Black people also make up a disproportionate percentage of the inpatient population in both the US and the UK.
In general, Younis writes, communities of color are "at higher risk of mental illness and more likely to be impacted by social detriments; less likely to access mental health services and more likely to do so through crisis care; more likely to be medicated (rather than offered talk therapy) for mental ill-health, while external risk factors such as poverty and racism are overlooked."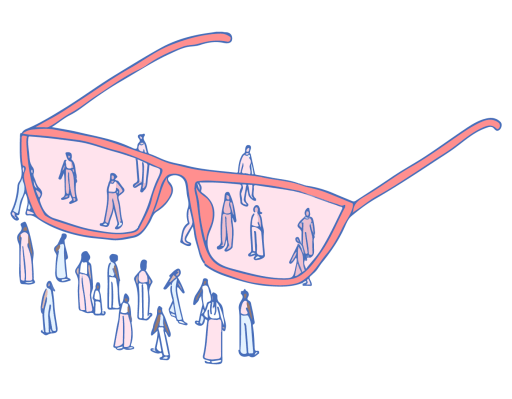 Younis uses a case study that underscores how politics cannot be dissociated from public health. The article describes the UK's Prevent policy, which requires health staff to report individuals they suspect are susceptible to radicalization based on elusive "pre-criminal" risk factors. The Prevent policy essentially targets Muslim patients for comprehensive risk assessment screenings and referrals.
"The notion of policy-based evidence, as opposed to evidence-based policy, showcases the explicit role of political agendas underlying healthcare strategies," Younis writes. "The significance of policy-based evidence in racism cannot be understated, given how political discourse both pivots and reproduces dominant, racialized moral panics."
In the case of Prevent, prejudice is given institutional legitimacy via the racialization of "threats to national security" within the public consciousness.
Prevent is a prime example of what Younis calls "liberal racism." Liberal racism refers to racism that obscures the centrality of race in pre-existing social orders through the "colorblind" frames of threat, risk, and security.
"Liberal racism operates within the logic of colorblind but inevitably racist ideologies, such as nationalism, which sees some people within racialized groups as more worth – and therefore more grievable – than others."
Liberal racism favors some groups not explicitly with reference to race but in terms of cultural integration, national loyalty, and economic value. In the mental health context, where "even the mention of racism could be cause for anxiety for white professionals," anti-racist efforts at institutional reform tend to fail when not adopted at the level of national healthcare policy or taken seriously by those in positions of power.
Liberal racism is entangled within the logic of neoliberalism – specifically, racial neoliberalism – and its technologies of social control. While the fabric of social welfare is eroded through austerity and privatization, the neoliberal state identifies "criminals, immigrants, and security threats as its primary concerns and entrenches the web of their capture within public bodies" – including mental health service providers.
In this context, common "diversity" measures, usually consisting of educational training that focuses on individual prejudices and unconscious biases, fail to address the political and institutional nature of racism – the original liberal racist paradigms of nationalism and capitalism.
As such, critical race research in mental health must address the political structures that cause inequalities. While the American Psychological Association president, for example, has acknowledged that "we are living in a racism pandemic," it is unclear whether organizations like the APA will go beyond statement-making to take demonstrable actions that address these structures.
Indeed, liberal racist policies like Prevent never exist in a vacuum: "issues of racism and mental health are inevitably aligned with those outside the field" and draw, for example, upon hegemonic ideals of normality and belonging. To the extent that mental health institutions adopt these racist ideals, which can inform everything from diagnosis to notions of recovery, no amount of diversity training can remedy these alignments.
As nationalist and neoliberal forms of governance intensify, efforts to deal with institutional racism in the mental health setting will increasingly face an uphill battle.
****
Younis, T. (2021). "The Muddle of Institutional racism in mental health." Sociology of Health and Illness, 2021;00:1-9. 10.1111/1467-9566.13286