A new study has found no genetic component to suicide risk. The researchers conducted a genome-wide association study (GWAS) of over 6 million single-nucleotide polymorphisms (SNPs) in over 3,500 people.
"We did not detect genome-wide significant findings at the single-marker or gene level," the researchers write.
They also attempted to correlate suicidal ideation and behavior with polygenic risk scores for "bipolar disorder, major depressive disorder, alcoholism, post-traumatic stress disorder, impulsivity, insomnia, educational attainment, loneliness, maltreatment, and amygdala volume"—and again, came up empty. They write:
"Our polygenic risk score analyses did not yield significant findings with these phenotypes."
Nonetheless, they propose "a number of suggestive single-marker and gene-based findings," all of which were non-significant. Even for these, however, they write that "The mechanisms of the suggestive associations are unclear"—meaning that there is no known biological reason that the non-significant findings should be linked to suicide.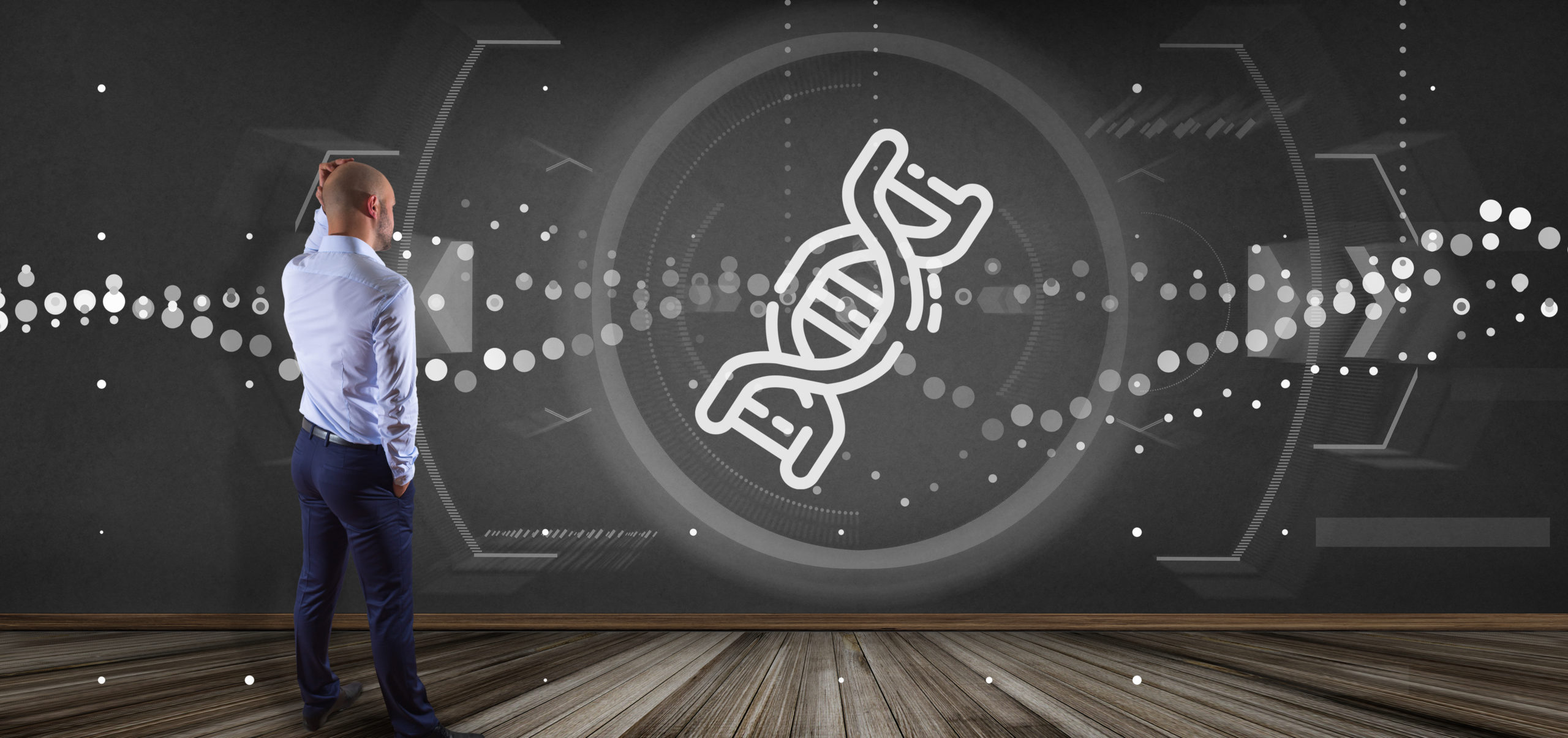 The researchers looked at 3506 people with a diagnosed mood disorder and examined 6,737,359 SNPs for any connection to suicide. They had data on suicidal thoughts, self-harm, and suicide attempts.
Despite finding no link between suicide and genetics, the researchers write that suicide "has a prominent genetic component."
The study was published in The World Journal of Biological Psychiatry. The research was led by first author Clement Zai and co-senior authors James Kennedy and Cathryn Lewis.
Notably, Zai and Kennedy both hold patents on detecting biomarkers for suicide.
Despite their results finding that no genetic markers for suicide appear to exist, the authors' conclusion was "Larger sample sizes are required to detect moderate effects."
****
Zai, C. C., Fabbri, C., Hosang, G. M., Zhang, R. S., Koyama, E., de Luca, V., . . .  & Lewis, C. M. (2021): Genome-wide association study of suicidal behaviour severity in mood disorders. The World Journal of Biological Psychiatry. DOI: 10.1080/15622975.2021.1907711 (Link)