An evolutionary understanding of depression as an adaptation, called the analytical rumination hypothesis (ARH), posits that depression may have evolved to allow for sustained thinking about complex social problems. This view suggests that clinical treatments that facilitate the functions that depression evolved to facilitate will be more effective than those – such as antidepressant medications – that merely relieve distress.
Further, evolutionary theory suggests that antidepressant medications may have an iatrogenic effect that prolongs the duration of the underlying episode. In other words, by masking symptoms, ADMs might actually prolong depressive episodes, leaving them unresolved. To test this theory, Steven Hollon, Paul Andrews and their colleagues have outlined a simple research study that could test whether antidepressant medications are, in fact, iatrogenic for this reason.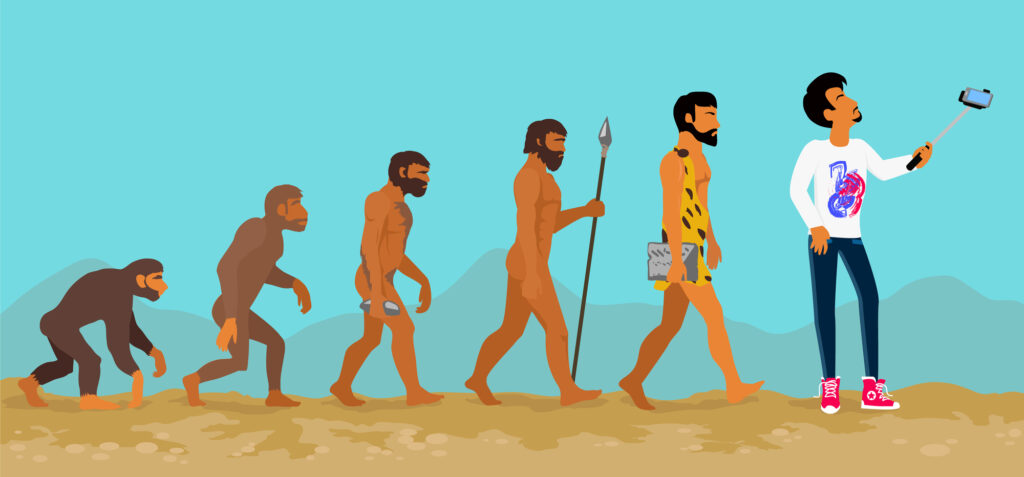 Researchers have suggested that ADMs may do more harm than good. They have been criticized for a variety of reasons, including correlation with long-term disability, withdrawal problems, risks in pregnancy, and the increased risk of suicidality, especially for youth. Industry-backed studies of ADM efficacy have also been criticized for the misreporting of clinical trial results. Others have raised concerns about the reasoning behind the classification of depression as an illness requiring neurochemical modifications as opposed to, for example, social or political change.
As Hollon wrote in a previous study, "any intervention that facilitates the functions that depression evolved to serve is likely to work better in the long run than one [such as ADM] that simply anesthetizes the pain."
According to the analytical rumination hypothesis, depression evolved to keep people focused on the source of their distress until they could come up with a solution to resolve the relevant problem. … [On this view] there is reason to believe that [ADMs] have an iatrogenic effect that prolongs the life of the underlying episode and leaves patients at elevated risk for relapse whenever taken away.
Depression is the single most prevalent diagnosed psychiatric disorder worldwide, and ADMs are the most commonly prescribed interventions for the treatment of depression. Unfortunately, ADMs appear to work only for as long as they are taken. Despite safety concerns regarding long-term usage, the American Psychological Association's guidelines call for indefinite usage for patients with chronic depression.
The authors proffer cognitive-behavioral therapy (CBT) as an alternative method of treatment that is equally efficacious as ADMs when adequately implemented, with long-term therapeutic effects not found from the use of medications. However, the bulk of evidence for the enduring effects of CBT comes from comparisons with prior ADM use, and the extent to which ADMs are iatrogenic therefore remains unclear.
As the authors argue, based on the ARH, there is a reasonable possibility that ADMs not only interfere with CBT's enduring effect but also have iatrogenic effects. They write:
"If the goal of analytical rumination is to arrive at a solution to whatever complex interpersonal problem first triggered the distress, then any intervention that facilitates implementing that solution should facilitate the function that analytical rumination evolved to serve… There is reason to think that adding ADM may undercut CBT's enduring effect."
To test this hypothesis, the authors devised a randomized trial that could determine whether ADMs prevent the enduring effect of CBT.
Previous studies have simply compared results for depressed patients using CBT versus those using only ADM. The authors' study introduces a third experimental control group, a pill-placebo group. If CBT truly has an enduring effect, then patients who recover from depression in CBT should be less likely to experience a recurrence than patients who recover on a placebo (the nonspecific control needed to determine whether CBT is enduing or ADM iatrogenic, or both). If ADM is iatrogenic, then patients who recover on ADM should do worse than either the CBT or the pill-placebo groups.
As Hollon and his colleagues conclude:
"We know that prior CBT outperforms prior ADM, but we do not yet know why… The proposed study will answer these questions and deserves to be done."
****
Hollon, S., Andrews, P., Singla, D., Maslej, M., Mulsant, B. (2021). Evolutionary Theory and the treatment of depression: It is all about the squids and the sea bass. Behavior Research and Therapy 143. (Link)