Media outlets have reported a multitude of violent acts and suicides over the past few decades, especially those of sensational mass shootings and famous celebrities choosing to end their own lives. But those are just the tip of the iceberg, and far more instances go unreported under the surface.
While there are many causal factors that contribute to violence and suicide, one of the most respected texts on forensic psychological evaluations points out that substance use increases the risk of both. Psychiatric drugs are mind-altering substances and are chemically indistinguishable from illicit and recreational drugs such as cocaine, marijuana, LSD, and alcohol. In fact, some of the latter are being widely used (marijuana) or researched (LSD, ketamine, ecstasy) for psychiatric purposes. Even though many report positive results from psychiatric drugs, there is still a sizable number at increased risk of violence and suicide because of them.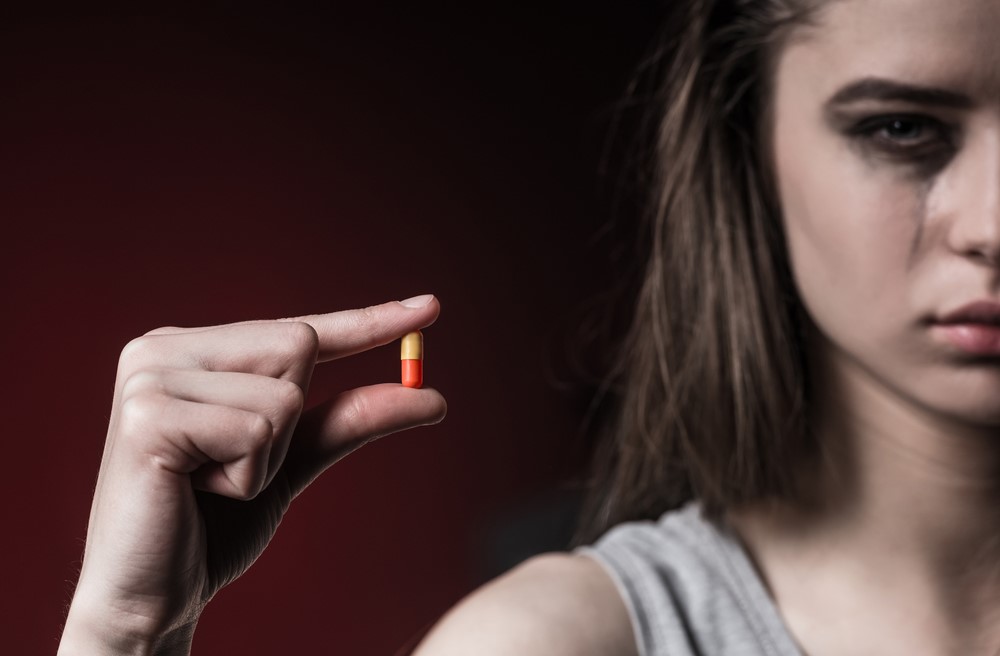 Even the drug companies' own pre-marketing clinical trial research attests to this danger. Based on it, the Food and Drug Administration (FDA) has warned the public about 34 psychiatric drugs that can lead to worsening emotional, cognitive, and behavioral outcomes associated with violence and suicide (e.g., anxiety, agitation, depression, insomnia, confusion, malaise, akathisia). Thirteen of those drugs have received the "Black Box" warning for suicide.
This is especially worrisome since drug companies have a track record of hiding and underreporting negative and harmful information, so one wonders if the actual danger is worse than reported.
I'll repeat that this evidence concerning the potentially harmful effects of psychiatric drugs comes directly from the drug companies who manufacture and test them. But, despite this acknowledged danger, prescriptions for psychiatric drugs have been rising ever since their market debut in the 1950s, with the recent COVID-19 pandemic making matters even worse. Unfortunately, the great majority of people prescribed psychiatric drugs are not fully informed about these problems, and so they cannot truly consent to their use.
The orthodox mental health system downplays this problem. First, it is said that all prescribed drugs have "side effects," (a marketing term used to soften the seriousness of the experiences) but they are the inevitable price we pay for the benefits of life saving pharmacological treatment and without them matters would be far worse. The risk-benefit ratio is allegedly in favor of using the drugs.
But what is the benefit? Psychiatric drugs are used essentially to either sedate or excite central nervous system activity. So psychiatric drugs only work temporarily, just like illicit and recreational drugs, and then only to mask the problem. Notwithstanding the anecdotal examples when people claim the drug is a lifesaver, there is no true defect that the drug corrects as there is with drugs such as Novolin for diabetes and Synthroid for hypothyroidism. Despite decades of research on mental disorder, no such defect has been discovered.
Psychiatric drugs are used more like how Aspirin is used for a headache or how Valium was prescribed to subdue disaffected housewives in the 1960s. The drugs can soothe mental turmoil, but only temporarily, and so they must be consumed daily, and many times for several years, just to keep the masking effect ongoing. This puts the person at risk of chronic dependency on the drug, alteration of brain chemistry and structure, and serious withdrawal symptoms when the drug is stopped. Plus, they never address the fundamental problems in the person's life that are causing the mental turmoil.
Also, many of the harmful effects of these drugs are seen as targets of treatment themselves; treatment that typically consists of just more psychiatric drugs with their own adverse effects, leading to the dangerous and scientifically uncharted territory of polypharmacy.
Second, the orthodox apologists claim these effects are rare. While this might be true of one effect, the probability of experiencing at least one of multiple effects is mathematically higher. Additionally, some effects are relatively common. For instance, 33% of people taking Prozac experience insomnia and more than 10% experience anxiety. Other less common effects of Prozac (affecting between 1 and 10% of those taking it) are: difficulty concentrating, sensory disturbances, agitation, emotional instability, hostility, and abnormal thinking. Many other psychiatric drugs have similar risks for these kinds of effects.
Given that about 1 out of 6 adults in the U.S. is taking a psychiatric drug, and if we conservatively use a 5% risk factor, more than 2 million adults would be experiencing at least one of these effects that can trigger violent and suicidal acts. And this is only for adults. What of our adolescents and children who are routinely prescribed psychiatric drugs? The above mentioned 13 "Black Box" suicide warnings are for children and adolescents taking psychiatric drugs. This is not a trivial matter.
The impact of these negative effects of psychiatric drugs make sense when considering why people act violently or resort to self-harm. Violence is the product of overwhelming pain, both physical and psychological. Think about what happens when you unexpectedly stub your toe on the coffee table or when someone publicly shames you. Anger and subsequent violence are typical responses to these forms of pain. The same kind of response can occur with the painful feelings associated with psychiatric drug effects. Moreover, remember that psychiatric drug effects repeat and persist while the drug is being consumed, and then even sometimes after it is stopped. They are not just one-time experiences like stubbing a toe or being publicly shamed.
Similarly, suicide is a reaction to an overwhelming and agonizing situation that the person believes is unwinnable while alive, and death is seen as the only solution to end the pain. Psychiatric drugs can be the sole reason for the agony, but they are more likely to exacerbate other preexisting sources of agony for which the drugs were originally prescribed.
In addition to the agonizing effects of psychiatric drugs, they can paradoxically create a sense of apathy, numbness, and lack of caring. Thus, those affected will less likely be concerned about the consequences of their behavior. I experienced this personally about 20 years ago when I was simultaneously transitioning careers and going through a marital breakup. I reached out to my doctor and was prescribed Paxil to help with the anxiety. The drug immediately took away my concern for my career, my marriage, and my children during this transition. The paradox was that while I didn't care about those things anymore, I was very upset that I didn't care. After a week or two of this agony, I stopped the drug – fortunately.
Violence and suicide are more likely when one is both in agony and doesn't care about the consequences of one's actions in response to that agony. Impulsive behavior is facilitated, and people are less likely to take a step back in the face of overwhelming pain and reconsider their actions.
The evidence is clear. Psychiatric drugs increase the chances that someone will become violent and suicidal, and they can be responsible for many of those tragedies we see in the headlines today. Given the number of people who are taking them (more than 40 million adults in the U.S.), even a very low risk can have substantial and devastating results. In many cases, the "benefits" of psychiatric drugs are not worth the price.
The International Society for Ethical Psychology and Psychiatry's social action committee, the Coalition Against Medicalized Psychiatry and Psychology (CAMPP), has released the 12-minute film "Prescripticide." The purpose of this informational video is to raise public awareness of this association between psychiatric drugs and violence/suicide.
CAMPP's long term goal is to reduce the power and authority of the medical model of psychiatry and clinical psychology through a series of projects that target the model's problematic foundation. "Prescripticide" is our first. We hope it will raise public awareness of this serious problem.
We firmly believe that educating the public, especially those who are or might become consumers of the conventional mental health system, will best expose the potential harms of that system, and weaken the undeserved power and authority of the medical model of psychiatry and clinical psychology. When the consumers of that model stop buying its harmful product, the model will go bankrupt.
***
Mad in America hosts blogs by a diverse group of writers. These posts are designed to serve as a public forum for a discussion—broadly speaking—of psychiatry and its treatments. The opinions expressed are the writers' own.
***
Mad in America has made some changes to the commenting process. You no longer need to login or create an account on our site to comment. The only information needed is your name, email and comment text. Comments made with an account prior to this change will remain visible on the site.