A recent article, published by Social Psychiatry and Psychiatric Epidemiology, is the first to date to investigate how service users across the psychotic illness spectrum perceive recovery 20 years after their first-episode psychosis (FEP).
Through qualitative interviews with 10 participants who met the criteria for "full clinical recovery" and 10 participants who did not meet the criteria for "full recovery," the researchers explored areas of agreement and divergence between these groups. The authors, led by Donal O'Keefe of the DETECT program in Dublin, aimed to illuminate the differences in the meaning of personal recovery for those in mid to later life. They write:
"Research exploring early-phase FEP recovery has underscored service users' desire for equality, societal value, and social inclusion. Our study adds nuance to this knowledge by highlighting how in mid-later life this drive for egalitarianism is balanced against an awareness of the inequity that psychosis brings. Nonetheless, personal recovery for participants meant reclaiming citizenship by being seen by others as responsible, human, and warranting power, trust, and respect in relationships."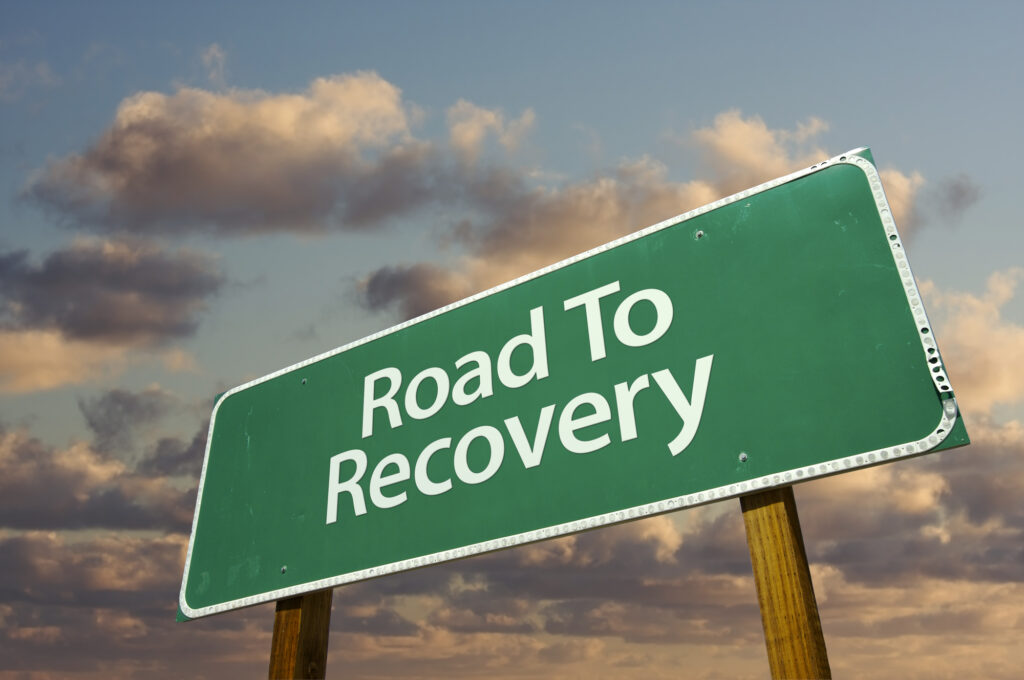 The recovery framework has been a keystone of modern mental health policy in the Global North and is meant to shift epistemic authority to service users' subjective experience. This framework is meant to describe the continuing experience of living with, managing, or overcoming mental health difficulties.
The researchers explain that most research conducted after FEP is within the 5-year period, which highlights a need for long-term studies since the perspective of owns own recovery process can change over time. In addition, extant research suggests that mid-later life recovery has unique aspects related to the perception of time running out and the increased capacity to manage and understand one's psychotic symptoms.
A distinction has been made between personal and clinical recovery. Clinical recovery is defined as "remission and social/occupational functioning, is objective, observable, and clearly operationalized." In contrast, personal recovery is multifaceted, individualized, nuanced in how it is experienced and incorporates hope, optimism, and identity separate from mental illness and meaning-making. The authors write that:
"Clinical recovery is subordinate to, and a subset of, personal recovery and not a prerequisite to personal recovery progression."
To better understand the potential influence of clinical recovery status on how service users define personal recovery, the researchers conducted qualitative interviews with 20 service-users who had been diagnosed on the psychotic illness spectrum and 20 years after their FEP.
There were two groups within the sample: 10 participants met full criteria as "clinically recovered," and 10 did not meet criteria and were considered "not clinically recovered."  Semi-structured interviews elicited the meaning of recovery in the context of retrospective reflection on their initial FEP, as well as any subsequent mental health difficulties they had experienced since then.
Five themes were identified as being shared between both groups about the meaning of personal recovery: pursuing balance in conflict, generating meaning in life, experiencing a dynamic personal relationship with time, redressing inequality and managing added challenges and directing life from resilience to flourishing.
The primacy of finding equilibrium in personal recovery was salient. The participants' insights suggested that holding differing recovery meanings simultaneously while pursuing disparate goals related to each meaning at different times is one way this can be achieved. For most, the perception of recovery is inseparable from generating meaning in life, which entailed self-belonging and belonging amid others in recovery.
In the "clinically recovered group," there was a theme around choosing 'reality' over psychosis. Participants described determining the degree to which they invest in the world of psychosis and allow it to dominate their lives. This had notable implications because it challenges the belief that people experiencing psychosis are passive hosts of a brain disorder and suggests one of the ways in which service users are agentic.
Of note, only the "not clinically recovered" group reported the importance of balancing multiple recoveries, which may reflect a greater complexity in the recovery journey for those navigating co-occurring disorders, such as that of substance abuse, as well as the association between adverse childhood experiences and psychosis persistence.
With these findings, the authors urge providers to take into account their operational definitions of "recovery," stating:
"They [participants] highlight how clinicians should be aware of the definitional conflicts service users may need to reconcile to operationalize 'recovery.' This suggests mental health policy and services privileging personal recovery as one side of a conflict (e.g., recovery being a process, not an outcome), by applying a one-size-fits-all definition, risk marginalizing service users by inappropriately 'correcting' their understanding of the concept."
These findings highlight the potential for the recovery approach to focus on individualism and personal responsibility, which may clash with difficulties in experiencing the self as the subject of the experience. In this way, self-belonging is of the utmost importance.
Notably, some service users reported that 'recovery' was neither meaningful nor applicable to their lives. The authors suggest that this has implications for policy in mental health services. Providers should promote thorough communication with their patients that there are many ways of living with mental health difficulties, and 'recovery' is just one example.
****
O'Keeffe, D., Sheridan, A., Kelly, A., Doyle, R., Madigan, K., Lawlor, E., & Clarke, M. (2021). A qualitative study exploring personal recovery meaning and the potential influence of clinical recovery status on this meaning 20 years after a first-episode psychosis. Social Psychiatry and Psychiatric Epidemiology. https://doi.org/10.1007/s00127-021-02121-w (Link)