Roxanne Johnson's feature length movie, "A Psychiatric Refugee," has over 21,000 views in just three months and deservedly so. This is a must-see film and MindFreedom International is having a special screening of it on September 1, 2021 at 6:00 pm Eastern Daylight Time with a panel discussion afterwards. In addition to Roxanne, Chuck Ruby, Executive Director of the International Society for Ethical Psychology and Psychiatry (ISEPP), psychiatrist Peter Stastny, and Celia Brown, MindFreedom's Board President, will be on the panel. It is free, but pre-registration is required.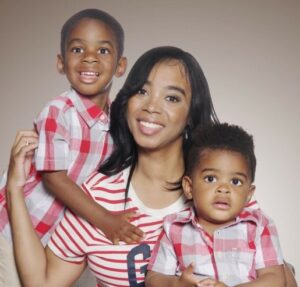 Roxanne is an extraordinary young woman, with an extraordinary story, who made an extraordinary movie about it—all by herself. It tells about her being threatened with psychiatric imprisonment and forced drugging in Jamaica and fleeing to Canada in March of 2017 with her young son and another in the oven to protect her unborn baby from psychiatric drugs threatened to be forced into her. Her psychiatrist wanted her to have an abortion because the drugs were likely to harm the baby and when Roxanne refused, the psychiatrist wanted her to sign a release exonerating the psychiatrist if the drugs harmed or killed her baby. She had to forge permission from her husband to enter Canada with her son but she made it. That started her two-year odyssey seeking formal recognition as a refugee.
Towards the end of her movie, Roxanne says, "I keep telling people I won, I won, when it is not a litigation. It is not a win or lose result. It is whether your claim got accepted or rejected. But to me, I won. For persons to recognize that what these doctors were doing is wrong; that they were violating people's basic human rights; that being forced drugged was a form of torture—I won." Roxanne not only won, it is a BIG win. I think Roxanne is the only person who has ever achieved being formally accepted as a psychiatric refugee. Hopefully, she will not be the last—that she has paved the way for others. That is why I have written this piece.
Roxanne made her Claim to the Immigration and Refugee Board of Canada (Refugee Board) under the refugee provisions of the Canadian Immigration and Refugee Protection Act (IRPA) implementing the United Nations Convention Relating to the Status of Refugees (Convention or Refugee Convention).
Section 96 of the Immigration and Refugee Protection Act defines "A Convention refugee" as:
a person who, by reason of a well-founded fear of persecution for reasons of race, religion, nationality, membership in a particular social group or political opinion,
(a) is outside each of their countries of nationality and is unable or, by reason of that fear, unwilling to avail themself of the protection of each of those countries.
IRPA's objectives with respect to refugees are contained in Section 3.2 and include:
(a) to recognize that the refugee program is in the first instance about saving lives and offering protection to the displaced and persecuted; . . .
(d) to offer safe haven to persons with a well-founded fear of persecution based on race, religion, nationality, political opinion or membership in a particular social group, as well as those at risk of torture or cruel and unusual treatment or punishment; . . . [emphasis added].
In support of her claim for refugee status, Roxanne prepared and filed a two volume Basis of Claim (BOC), that laid out the facts and why they entitled her to refugee protection. The key to it was demonstrating she was entitled to refugee protection because she had a well-grounded fear of persecution from psychiatric force. There is a 400 page Interpretation of the Convention Refugee Definition in the Case Law Roxanne cited in support of her Claim. According to it, in order to be considered persecution the suffered or anticipated mistreatment must be "serious." Especially because of the prevailing view that psychiatric imprisonment, euphemistically referred to as involuntary commitment or involuntary hospitalization, and forced drugging, is good for the person and done for the persons benefit, demonstrating that what she faced qualified as persecution was a heavy lift. Roxanne accomplished this.
Roxanne did have a human rights advocate who tried to help her get a lawyer who would actually support her effort, but was unsuccessful until just before the end. In reality, Roxanne did virtually all the work herself and her victory was due to her work. One of the key things she did was record her conversations with various psychiatrists which meant she didn't need to have the Board rely solely on her word. My experience is psychiatrists and other mental health workers generally will not allow themselves to be recorded, which to me means they want to be able to lie about what they said. This is so easy for them to get away with because the other person is accused of being crazy. It varies state by state whether one can record one's own conversation without the consent of the other party(ies).
One of the things that is so familiar is the way almost everyone—human rights lawyers, social workers, etc.—just dismissed her claims, many times without even reading the case she had put together.
In order to prevail Roxanne had to prove she faced persecution from psychiatry. Roxanne also included sexual abuse and domestic violence in her Claim and this muddies the water a bit on the psychiatric refugee determination, but the Board clearly held she be given refugee status because of threatened involuntary psychiatric intervention. The Refugee Board's April 15, 2019,decision on April 15, 2019, found that,
[Roxanne] is a Convention refugee because she has established a serious possibility of persecution based upon her membership in a particular social group as an individual with a mental disability. She has also established a well-founded fear of being harmed upon return based upon her gender as a female at risk of domestic violence.
In going through her Claim and evidence, the Immigration and Refugee Board's findings and conclusions included:
[Ms. Stewart-Johnson] stated that when she complained about her treatment she was not believed because of her mental illness.
[Ms. Stewart-Johnson] maintained that she feared the psychiatrist could have her involuntarily hospitalized or worse, her fate could legally be left in the hands of her abusive husband as next of kin.
Instead of receiving treatment, counselling and protection, [Ms. Stewart-Johnson] was threatened with forced hospitalization and overmedication. . . . The panel also considered the evidence that the psychiatrists sought to include the husband and father in the claimant's mental health care, despite the husband's abusive behaviour towards her and their son, and the father's abusive behavior towards [Ms. Stewart-Johnson].
Having regard for the totality of the evidence, the panel finds on a balance of probabilities that [Ms. Stewart-Johnson] was mistreated and over medicated by health care professionals in the past, and thus, her fear was well founded when Dr. Martin and Dr. Richards suggested increasing her medication and forced hospitalization.
The panel has reviewed the objective documentary evidence in this claim in its entirety. The . . . documentary evidence shows that [Ms. Stewart-Johnson], as a mentally ill person, and [her son] face a possibility of persecution as members of a particular social group.
[Ms. Stewart-Johnson] was overmedicated by psychiatrists in the past, which caused adverse side effects. She feared that she would be overmedicated and involuntarily hospitalized . . . if she was forced into Dr. Martin's care.
[Ms. Stewart-Johnson] had complained about her mistreatment and overmedication when hospitalized in the past, but her complaints were dismissed as being a product of her mental illness.
The subjective fears of [Ms. Stewart-Johnson] are, therefore, well founded.
What is so striking about this to me is these are typical of what thousands upon thousands of people being faced with psychiatric imprisonment and forced drugging present to courts all the time to no avail. So, why was Roxanne successful while virtually no one else is?
First, Roxanne is a very sympathetic figure; a young woman trying to protect her unborn son from being harmed by psychiatric drugs. The Refugee Board, overruling the Government's objections, even excused Roxanne forging her husband's signature granting permission for their son to go to Canada, deciding it was necessary to protect her son. Roxanne is also well-spoken, well-dressed, and an appealing young woman. People in the throes of psychiatric imprisonment and forced drugging cases tend not to be so appealing. This shouldn't matter, but it does.
Second, the situation in Jamaica seems out of line. The Refugee Board, for example, cited that many Jamaicans believe people diagnosed with mental illness are possessed by demons. The conditions in the psych hospital were particularly horrific and the drugging very excessive even by the current massive amount of psychiatric drugging generally accepted by current psychiatric practice. With respect to the latter, after one instance of forced drugging, Roxanne reported, "When I woke up I had a speech impediment and could not form sentences."
Third, and perhaps most important, Roxanne accepted she is mentally ill with bipolar disorder, needs psychiatric drugs, and admitted herself to the hospital on multiple occasions when she recognized she was becoming psychotic. In other words, she did not challenge psychiatric dogma per se, instead asserting the threat of involuntary hospitalization in brutal conditions and extreme over drugging constituted persecution.
I recognize this was a claim for refugee status under the UN Refugee Convention and not against psychiatric imprisonment and forced drugging, but I think the same sort of biases apply. It is very hard to win court cases when one goes against the overwhelming beliefs of society. Thus, when I was representing people facing psychiatric imprisonment and forced drugging, I didn't assert that "mental illness" is not a valid construct and is not a defective brain with misfiring neurons. In such cases, the person I was representing was obviously crazy at the time and I would lose my credibility if I argued there is no such thing as mental illness. Instead, with respect to psychiatric imprisonment I focused on the lack of proven dangerousness and there were less restrictive alternatives, and with respect to forced drugging it wasn't in the person's best interest and there were less intrusive alternatives. I would put on very vigorous defenses and still rarely win at the trial court level because the trial courts simply did not follow the law. In fact, I wrote a law review article about this, Involuntary Commitment and Forced Psychiatric Drugging in the Trial Courts: Rights Violations as a Matter of Course and I give a blow-by-blow account of the farce which are psychiatric imprisonment and forced drugging cases in my book, The Zyprexa Papers. My take is judges don't want to be blamed if something bad happens so they abdicate their responsibility to be the gatekeeper for who gets locked up and drugged against their will to the psychiatrists.
That Roxanne did not challenge psychiatric dogma per se does not vitiate her victory. In fact, it is something of a model. For example, in asserting her rights were violated under Article 5 of the Universal Declaration of Human Rights that, "No one shall be subjected to torture, or to cruel, inhuman or degrading treatment or punishment" (emphasis added), Roxanne asserted:
Being given and injected with neuroleptic/psychotropic drugs against my will or without my consent, when I am mentally and psychologically competent enough to give my consent which cause severe physically and mentally distressing side effects would be considered cruel, inhuman and degrading treatment.
Thus, she asserted she had been subjected to cruel, inhuman and degrading treatment, but did not assert she had been tortured even though the United Nations Special Rapporteur has on numerous occasions stated involuntary hospitalization and forced drugging can constitute torture. See, United Nations at PsychRights. She also didn't challenge psychiatric imprisonment or forced drugging per se; rather that it was unwarranted in her case. This won the day.
I know many readers of Mad in America will take issue with this approach. There are many people, me among them, who believe nonconsensual psychiatric interventions should be abolished. The Center for the Human Rights of Users and Survivors of Psychiatry (CHRUSP) is an excellent organization pursuing that goal. At the same time, there are the practicalities of trying to avoid psychiatric imprisonment and being drugged against one's will into oblivion. I once had the honor of lunching with Thomas Szasz and I mentioned how when I represented people I wouldn't challenge the existence of mental illness because it would be counterproductive for achieving my clients' goals. He responded that as an academic he didn't have to deal with such practicalities. My view is we need both what I will call the purists and realists because I can't think of better terms. The realists can achieve progress towards the goals of the purists, and maybe even catalyze realization of the purists' position.
Roxanne Stewart achievement in being accorded formal refugee status on the basis of psychiatric persecution might be just such a catalyst. This is the way legal progress is made; small steps towards ultimate victory. Let's hope this will be the case here.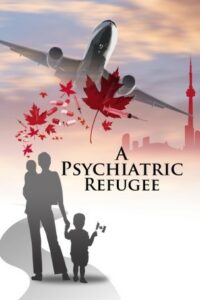 ***
Mad in America hosts blogs by a diverse group of writers. These posts are designed to serve as a public forum for a discussion—broadly speaking—of psychiatry and its treatments. The opinions expressed are the writers' own.
***
Mad in America has made some changes to the commenting process. You no longer need to login or create an account on our site to comment. The only information needed is your name, email and comment text. Comments made with an account prior to this change will remain visible on the site.