In a 2020 article in The British Journal of Psychiatry, researchers Joanna Moncrieff and Mark Horowitz wrote that the buzz around esketamine (Janssen's drug for treatment-resistant depression [TRD]) was "repeating the mistakes of the past"—promoting a drug that had unclear efficacy (and clear adverse effects) as the new miracle cure for depression.
Horowitz and Moncrieff have updated that previous analysis with another paper in The British Journal of Psychiatry. They write that further investigation has only confirmed their conclusions that esketamine has, at best, uncertain efficacy—and serious harmful effects.
They write, "Esketamine has a clinically uncertain effect at four weeks, and there are no studies with longer follow-up periods more relevant for the care of people with depression."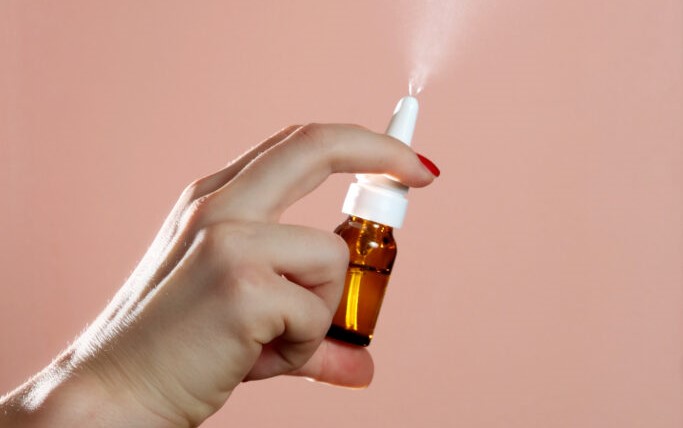 According to Horowitz and Moncrieff, there have been six 4-week efficacy trials of esketamine for TRD. Five of those trials showed that the drug was no better than a placebo. However, one trial did find a slight statistically significant effect in favor of esketamine (a 4-point difference on a 60-point scale)—an effect that did not meet the threshold for clinical significance. Even drug company Janssen, which conducted the study, had used a difference of 6.5 points as the reference point.
They note that there is no long-term efficacy data; these studies only lasted for a month.
So how did this drug get approved by the US FDA? After all, the UK's NICE rejected the drug after viewing the same evidence.
The FDA worked closely with Janssen, eventually waiving the usual requirements (such as for two clinical trials showing efficacy, usually over 6-8 weeks) and allowing the drugmaker to submit only one statistically significant result from a shorter-term efficacy trial. Janssen supplemented this with a discontinuation trial (a study of what happens after people suddenly stop taking the drug), which researchers criticized for conflating withdrawal effects with relapse.
Erick Turner, who is on the FDA's advisory committee that approved the drug, was quoted in Medscape as saying, "Accepting just one short-term trial as being enough is a historic break from precedent." In the same Medscape article, antidepressant researcher Glen Spielmans was quoted as saying, "Based on the evidence provided in Janssen's application, the FDA should not have approved the drug."
What Are the Harms?
In their previous study, Horowitz and Moncrieff also assessed the adverse events due to esketamine.
For instance, there were six deaths in Janssen's safety trial—all in the group that took esketamine. Three of them were deaths by suicide, and two of those people reported never having suicidal thoughts before.
There were also six car accidents in the esketamine group, one of which was fatal. (Ketamine use has been linked to car accidents in the past because of its dissociative effects.) But the FDA considered these accidents to be unrelated to the drug.
Ketamine is also associated with bladder damage, heart attacks, and strokes. Sure enough, of those taking esketamine, one person died of a heart attack, another died of heart and lung failure, and one person had a non-fatal cerebral hemorrhage. In addition, approximately 20% of those taking esketamine had bladder problems after taking the drug.
In the current paper, Horowitz and Moncrieff also note that the supposed "antidepressant" effects of esketamine are indistinguishable from the "high" that recreational users experience when they use ketamine.
Horowitz and Moncrieff write:
"It is not clear how drug-induced euphoria and antidepressant effects can be distinguished. Jauhar argues it is the persistence of the effect that marks it as 'antidepressant,' but, as described above, the esketamine trials do not confirm that a clinically relevant effect occurs."
In conclusion, esketamine failed five of its six trials and has serious adverse effects. It causes bladder problems in at least 20% of those taking the drug. It is also linked to increased suicidality and car accidents, among other harms.
****
Horowitz, M. A., & Moncrieff, J. (2021). Esketamine: Uncertain safety and efficacy data in depression. The British Journal of Psychiatry, 219(5), 621-622. DOI: https://doi.org/10.1192/bjp.2021.163 (Link)