In a new article published in PLOS Digital Health, authors systematically review mobile phone-based interventions for mental health, finding that while some interventions show promise, there is a lack of convincing evidence available. The authors offer directions for future research, emphasizing the need to assess for publication bias, explore potential adverse effects of mobile mental health apps and examine what specific interventions may be beneficial. They also highlight implications for public health and policy.
Although the development of mobile-based mental health interventions has been an active field since smartphones have become accessible to the general public, the COVID-19 pandemic and lack of access to care have intensified interest in these interventions.
The authors, led by Simon B. Goldberg, Assistant Professor in the Department of Counseling Psychology and Affiliate Faculty at the Center for Healthy Minds at the University of Wisconsin–Madison, write:
"For example, in a 2020 report, the Substance Abuse and Mental Health Services Administration in the United States noted that to offer full access to evidence-based mental health care in the United States would require training 4,486,865 new mental health professionals. The stark reality of the simple impossibility of meeting rising needs with the current workforce or mental healthcare system, even in high-income countries, has thus catalyzed interest in mobile mental health interventions."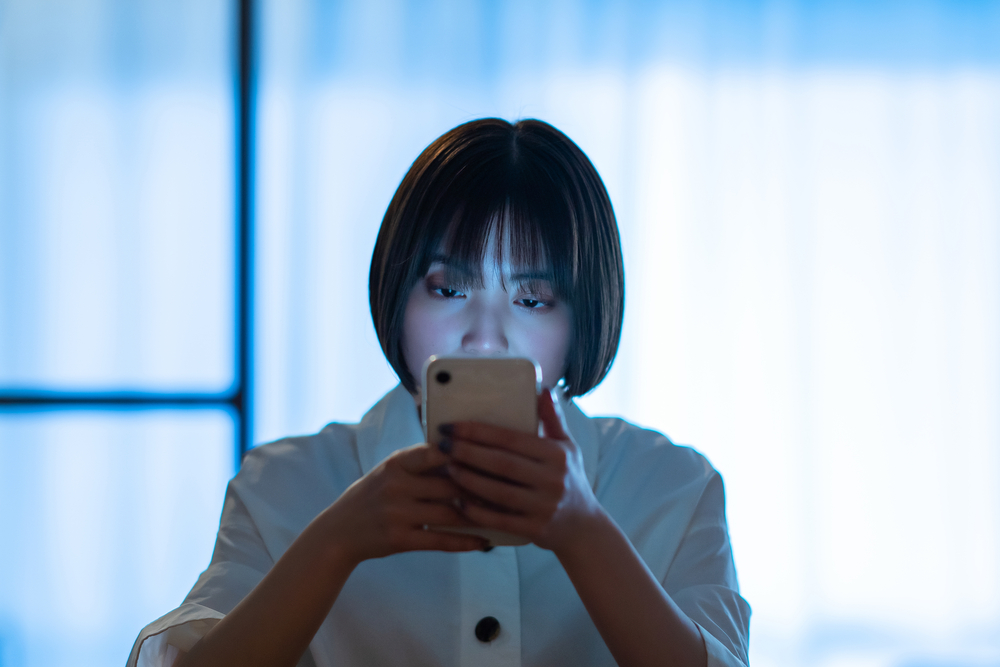 Goldberg and colleagues define mobile phone-based interventions as behavioral interventions accessible via mobile phones, including apps, text message-based interventions, apps with wearable sensors like Fitbits, and interventions that combine both mobile mental health interventions and additional support, such as therapy. Teletherapy is not included in their discussion of mobile mental health.
Mobile phone-based interventions offer one potential solution to increasing access to care – there are thousands of mental health apps available for individuals to download instantly.
However, in addition to potentially being beneficial in increasing access to care, mobile mental health interventions have a darker side. Privacy concerns have been raised regarding the lack of transparency in data-sharing. Research has shown that some mobile mental health apps share user data with third-party companies like Facebook or Google without disclosing that to the user. Research elsewhere has also shown that mobile mental health apps may lead to overdiagnosis.
Along with the rising interest in these interventions, research investigating mobile phone-based interventions has ballooned over the past ten years; presently, hundreds of studies on mobile interventions are conducted each year. However, the evidence is inconclusive; some systematic reviews of mobile app interventions report "inconsistent results," while others suggest "proven effectiveness."
Meta-analyses or statistical analyses that combine the results of many studies exploring mobile mental health interventions are also inconsistent. Some conclude that mental health apps "cannot be recommended," while others praise them as "cost-effective, easily accessible, and low-intensity interventions."
The large variety of mental health apps and their intended use is one explanation for the inconsistency. For example, apps centered on prevention may be aimed towards people without diagnosed mental health issues, which would likely have a different level of impact from apps meant to help manage acute or chronic mental illness. Even apps aimed at the same diagnosis, like depression, may employ a mixture of psychological strategies that benefit different types of individuals struggling with depression.
Additionally, inconsistencies in reporting methods and outcomes offer further insight into the overall lack of clarity of the research on mobile mental health interventions. Among other issues, such as studies failing to report on engagement in their results and inconsistent control group coding, publication bias, which reflects the tendency for studies with positive results to be published over those with unfavorable results, is not considered consistently across mobile mental health research.
In the current study, the researchers conducted a meta-review of meta-analyses, or a systematic review of meta-analyses, on mobile mental health interventions to clarify the recent research evidence across categories such as types of participants and interventions, comparisons, and outcomes. In total, the researchers analyzed 14 meta-analyses that included 47,490 participants and 145 randomized controlled trials (RCTs), the gold standard in research.
Goldberg and colleagues describe their findings:
"These results suggest that mobile phone-based interventions may hold promise for modestly reducing common psychological symptoms (e.g., depression, anxiety), although effect sizes are generally small and rarely do these interventions outperform other interventions intended to be therapeutic (i.e., specific active controls). Text message-based interventions appear particularly effective in supporting smoking cessation. Despite modest effect sizes, the relatively low cost and high scalability of most of the interventions tested support their public health relevance."
Overall, while their analysis failed to provide convincing evidence for the support of mobile mental health interventions, it does provide some support for interventions designed to address common psychological symptoms like depression, stress, and anxiety, as well as for text-based interventions aimed at smoking cessation. These findings are supported by research elsewhere, which has indicated that skills-based apps can help to reduce depressive and anxious symptoms.
Limitations of the study include its reliance on existing and available research, the variability of the mobile mental health interventions, and risk of bias due to reliance on self-report measures, and difficulty in blinding participants and researchers to the interventions.
The authors offer several suggestions for future research, such as the further investigation into text-based interventions for addictive behaviors, implementing studies that compare two forms of treatment, exploring potential negative effects of mobile mental health interventions, and studies involving youth and adolescents.
They also offer suggestions for future meta-analytic research, recommending that researchers more closely examine what about these interventions is particularly effective, suggesting that looking at patient-level data could serve as one path to achieving this. Additionally, they recommend that researchers examine the effects of mobile mental health interventions across varying time points, such as after two months, six months, and so on.
Finally, Goldberg and colleagues conclude by highlighting the public health and policy implications of their research, suggesting that mobile mental health interventions could be explored as potential cost-effective ways to reduce common psychological symptoms like stress or anxiety, as well as to assist with smoking cessation.
Further, they describe mobile mental health interventions as possibly preventative measures or add-ons to more traditional treatment. However, there is weak evidence to support these interventions as adjuncts to traditional treatment. Finally, they suggest that the standardization and transparent, formal evaluation of the effectiveness of mobile interventions may guide both consumers and providers. However, they note that all of these suggestions are dependent on future studies and meta-analytic research on the effectiveness and safety of mobile mental health interventions.
****
Goldberg S.B., Lam S.U., Simonsson O., Torous J., Sun S. (2022). Mobile phone-based interventions for mental health: A systematic metareview of 14 meta-analyses of randomized controlled trials. PLOS Digital Health, 1(1): e0000002 (Link)