In a new study, Fatih Uenal, a research fellow at Harvard, and a team of researchers explored how individual preferences for human-enforced hierarchies can be used to understand environmental issues. The research builds on Social Dominance Theory, which examines how psychological orientations to human social hierarchies interact with social oppression such as sexism and racism.
This study establishes a new measure called the Ecological Dominance Orientation (EDO) scale. The measure seeks to capture how individuals think about their relationship with the environment: either as more hierarchical (humans dominate our environment) or less hierarchical (humans act as partners with our environment). Uenal and his team explain:
"Extensive research has shown that the hierarchical structure of social arrangements has a profound impact on how humans perceive and treat other humans in everyday life… Social Dominance Theory (SDT) posits that human societies exhibit a predisposition toward a hierarchical form of social organization since group-based social hierarchies are a ubiquitous feature of all (surplus-producing) human societies."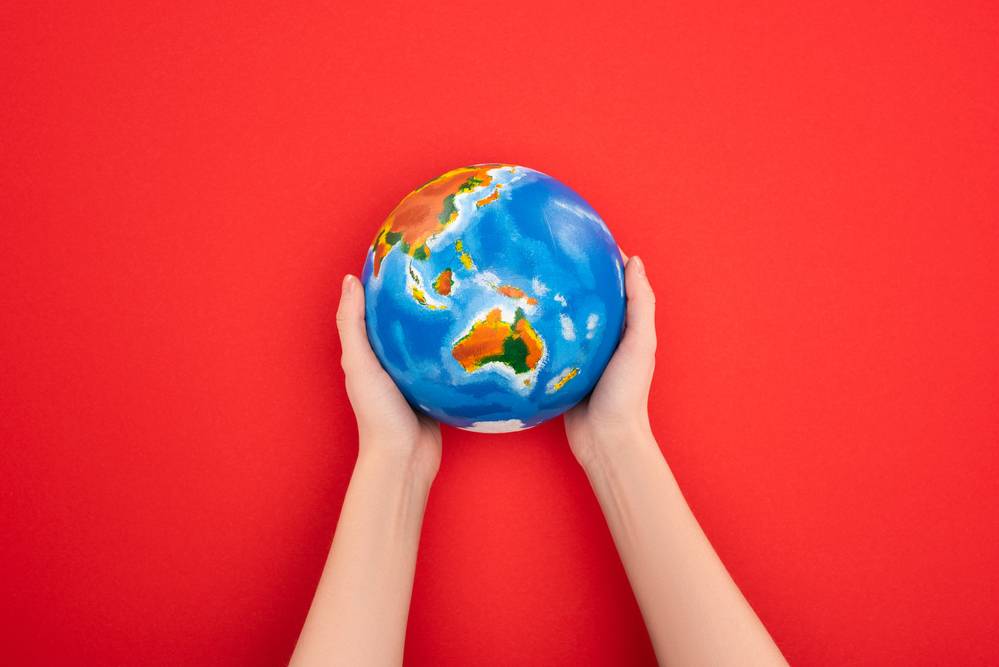 The concept of SDT, developed by Sidanius and Pratto, suggests that human societies form social ladders that function for organizing differences. Uenal and colleagues expand the theory to push SDT into ecology. They ask how social issues may come from ecological issues and vice versa, especially in the context of the Anthropocene. The Anthropocene is our current age—defined as a time when the human impact is the most influential force upon the Earth and its climate.
The authors then talk about Social Dominance Orientation, which is the willingness of an individual to accept or resist social hierarchies (referring to sexism, racism, and other status or caste-based views of society). Researchers found that a high SDO also indicates support for intergroup exploitation and violence. It's also a "gendered phenomenon." Men tend to have higher SDOs than women.
To validate EDO, multiple surveys were conducted in the USA and Germany. They hypothesized three things. First, respondents with high SDO would also prefer human relationships with non-human animals to be hierarchical—meaning a high EDO. To reiterate, the distinction between SDO and EDO lies in the subject of the relationship. While SDO refers to human-to-human societal views, EDO refers to human-to-non-human animal views. Here, the authors predict that a high SDO (an acceptance of racism, sexism, etc.) relates to a high EDO (a preference for humans to dominate non-human animals and the environment).
Their second hypothesis was an expectation for EDO to be a gendered phenomenon, much like SDO was a gendered phenomenon.
Their third hypothesis was that EDO should be predictive not only of speciesism and anthropocentrism (or human-first thinking) but that it should match SDO and be able to predict sexism and racism as well.
This study addressed multiple measures of political views and beliefs such as EDO, SDO, right-wing authoritarianism, human supremacy beliefs, modern sexism, modern racism, and speciesism. They addressed SDO by asking participants some of the following questions, among others:
"Some groups of people are simply inferior to other groups"; "Superior groups should dominate inferior groups"; "No one group should dominate in society."
As a result of these surveys, the authors found that SDO and EDO were positively and significantly correlated, as predicted in their first hypothesis. Worth noting is that EDO had a significant correlation not just with SDO but also with human supremacy beliefs, anthropocentrism, and willingness to sign online petitions (negative correlation). This finding validates EDO as a measure as it can predict the political views and beliefs of respondents. Notably, their results supported the author's second and third hypotheses. EDO was predictive of acceptance of racism and sexism, and EDO tended to be higher in males. With this in mind, the authors found value and reliability in the notion that people who accepted unequal treatment of humans also preferred a system in which humans dominate animals. In other words, people who were okay with exploiting animals were also likely to be okay with exploiting other groups of people, albeit to varying degrees.
"The EDO scale was very effective at predicting a variety of outcome measures across different relational domains, from modern sexism to pro-environmental behavior. The measure is also intuitive, efficient, brief, and reliable. Together, these characteristics establish the EDO measure as a practically useful tool in the study of ecological dominance motives specifically, and intergroup, inter-species, and human-environment relations more generally. At the same time, our results highlight a number of theoretically important aspects of EDO."
The authors point out some limitations to consider. First and foremost, nothing in this study claims to discover or prove a cause and effect. This research uncovered correlations, not causal relationships. There is also the caveat that much of the measures that were tested need further defining and testing, not only because many of these measures are deeply and closely related but also because the degree to which these measures are static parts of one's psychology is largely unknown (for instance, SDO may change when thinking about different groups of people, or it may change when an aspect of society has changed).
This article successfully establishes the Ecological Dominance Orientation scale as a means of predicting how someone's view of humans in the grand scheme of nature will affect their view of humans between groups (and vice versa). EDO could be used in future surveys to think about how human-centered someone's worldview is, with broader implications for how that worldview influences their willingness to accept the unequal treatment of different genders, races, minorities, and other social groups and classes.
****
Uenal, F., Sidanius, J., Maertens, R., Hudson, S. T. J., Davis, G., & Ghani, A. (2020). The roots of ecological dominance orientation: Assessing individual preferences for an anthropocentric and hierarchically organized world. PsyArXiv. https://doi.org/10.31234/osf.io/khjy8 (Link)