Health disparities stemming from structural racism have recently been exacerbated due to the COVID-19 pandemic. People from ethnic minority backgrounds typically experience a higher number of negative life events, life stressors such as debt, and more significant psychological distress.
Yet the mental health field has yet to fully appreciate the extent to which institutionalized clinical practice – not to mention institutionalized racism within the psy-disciplines – affects people of color seeking care. Indeed, most therapeutic interventions have been developed to address the issues and concerns of the educated middle class, which, in the US, is largely white. A new study on cultural differences and the clinical relationship aims to shed light on this fraught area of clinical practice.
There is evidence that strong therapeutic relationships could help to alleviate endemic, racialized health disparities. For example, a meta-analysis of 295 studies on the association between the therapeutic alliance and outcome in adult psychotherapies revealed that alliance was positively related to treatment outcome across all therapies, cultural contexts, and client characteristics. Yet the present study indicates that in the presence of racial and cultural differences between clients and mental health treatment providers, a strong alliance was not present in over half of the cases analyzed.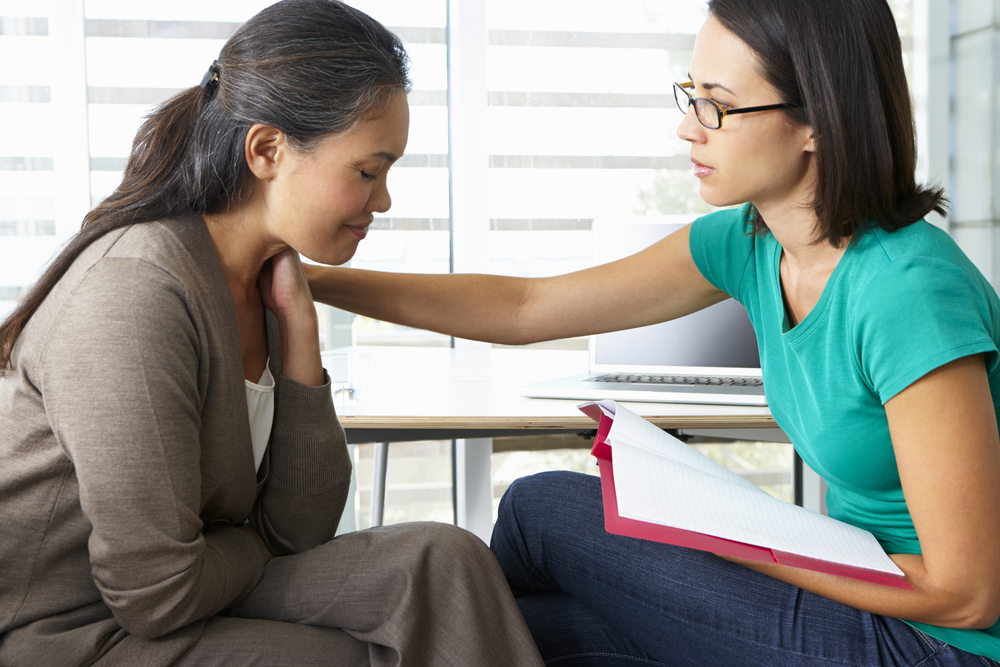 In the study, Doctors Neil Aggarwal, Daniel Chen, and Roberto Lewis-Fernandez recruited 27 mental healthcare patients to complete a "cultural formulation interview" as part of their intake session to establish care with a provider. Two of the participants were white; fourteen identified as Latinx; eight as Black; and three as Asian.
The interview questions were designed to determine the participants' level of trust or ambivalence towards their new providers. And in fact, more than half of the individuals surveyed indicated that they felt mistrust or ambivalence towards mental healthcare clinicians.
In an illustrative exchange with a 50-year-old white male social worker, for example, a 30-year old Black woman who participated in the study, when asked to evaluate her relationship with her treating psychiatrist, said:
"I really didn't find it helpful … I don't know. I don't know. Probably she just – [it] was a misunderstanding. Probably she misunderstood me."
As a 24-year-old Black Latina participant reported, regarding her white female social worker:
"I always had a wall up just speaking to somebody about my whole background. Even just having to think about my background or even, like, reliving that lifestyle just for a second, it hurts."
Understandably, participants like these who perceived strong social, cultural, and racial differences from their treating providers expressed mistrust, ambivalence, and unsureness about their efficacy and about the therapeutic relationship itself, leading to disengagement from mental health services altogether.  As the authors of the study hypothesized, this "elevated disengagement from mental health treatment among Black, Indigenous, and people of color (BIPOC) patients may be due in part to their perceptions that providers misunderstand their experience because of differences in the cultural background that are not discussed in therapy."
Exacerbating this disengagement is the strong evidence that psychotherapy is not 'class neutral' and that clients from working-class backgrounds might be systematically disadvantaged in psychotherapeutic contexts.
In analyzing these findings, the authors conclude:
"Delaying discussions of differences may reinforce patient mistrust by communicating that therapists do not care about patients' experiences." Yet it is unclear if mere discussion of difference goes far enough to rectify the ever-widening gap in experience of everyday material existence between social classes and racialized populations, on the one hand, and the professional class of mental health workers who are endowed with education – and often racial and class – privilege."
****
Aggarwai, K.A., Chen, D., and Lewis-Fernandez, R. (2022) "If you don't ask, they don't tell: The cultural formation interview and patient perceptions of the clinical relationship. Am J Psychotherapy (advance online publication). (Link)