In a new study in JAMA Pediatrics, researchers found a robust link between lithium levels in drinking water and autism diagnosis. They found that children whose mothers were exposed to a high level of lithium in drinking water while pregnant were 46% more likely to receive an autism diagnosis than children whose mothers were exposed to a low level of lithium.
"Estimated maternal prenatal exposure to lithium from naturally occurring drinking water sources in Denmark was associated with an increased ASD risk in the offspring. This study suggests that naturally occurring lithium in drinking water may be a novel environmental risk factor for ASD development that requires further scrutiny," the researchers write.
The researchers were led by Beate R. Ritz at UCLA, Zeyan Liew at Yale, and Ole Raaschou-Nielsen at Aarhus University, Denmark. The study included 8,842 Danish children with an autism spectrum diagnosis, matched by age and sex with 43,864 children without the diagnosis.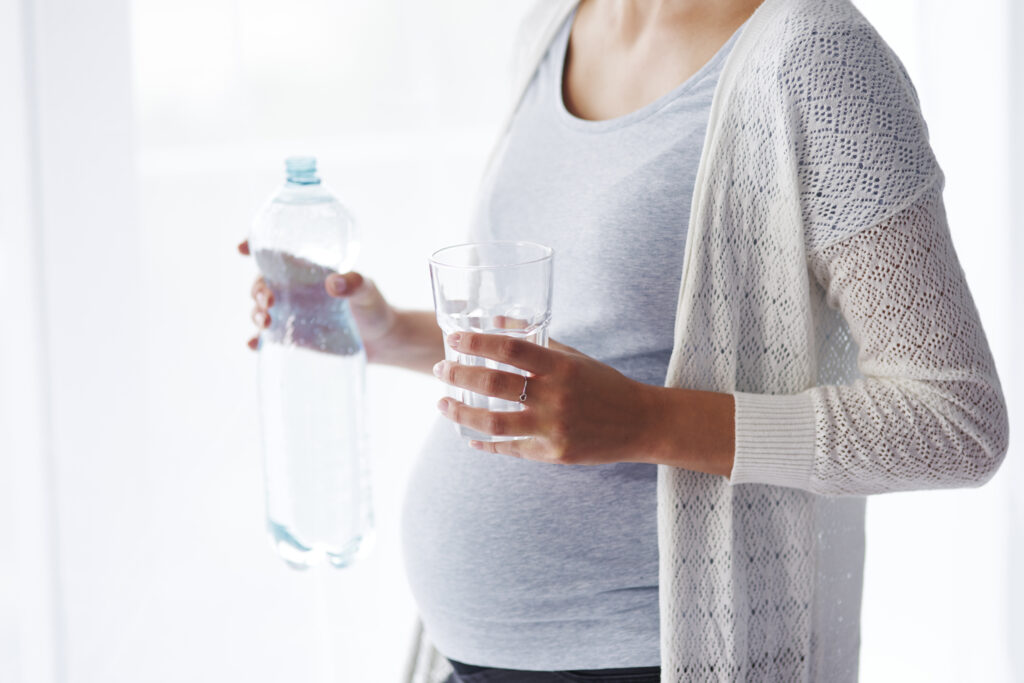 The researchers measured lithium levels in the 144 largest waterways in Denmark, as well as seven other waterways, in order to map the lithium levels throughout the whole country. The lowest lithium levels were 0.6 μg/L, in western Denmark, and the highest were 30.7 μg/L, in the east. "Groundwater," they write, "is the source of all drinking water in Denmark, typically only with limited treatment and always without chlorination."
They also mapped the mothers' addresses from nine months before birth to nine months after to determine which water the mothers were exposed to during pregnancy.
To ensure that other factors did not confound their results, the researchers adjusted for a wide variety of possible confounders, including maternal age, maternal smoking, urban versus rural living, neighborhood socioeconomic status, including neighborhood employment rates, housing, and air pollution.
After adjusting for all of these factors, mothers in the highest quartile of lithium exposure during pregnancy (more than 16.8μg/L) had 46% higher odds of having their child receive an autism spectrum diagnosis (compared with the lowest quartile of lithium exposure). Mothers in the second and third quartiles also experienced increased risk, at 24% and 26% higher odds.
"The findings remained robust after adjusting for several maternal neighborhood socioeconomic factors and air pollution exposures," they write.
In an accompanying editorial, David C. Bellinger at Boston Children's Hospital praised the methodology used in this study as very robust, and provided some context on the limitations. Some things to consider in interpreting the findings, he writes, include the inability of the authors to actually measure lithium levels for the individual mothers (using the water in their area as a proxy), the fact that children likely drank this water in their formative years as well (meaning the effect may not just be during pregnancy), and the idea that people also receive lithium exposure from other sources, which might add to the effect.
Nonetheless, he writes, "Many chemicals have now been linked to ASD, including air pollution, pesticides, metals, and phthalates."
And, he warns, we will only be increasing the level of lithium in our drinking water in the future:
"Anthropogenic sources of lithium exposure are likely to increase, as increased mining will be needed to support the demand for lithium-ion batteries for the rapidly expanding fleet of electric vehicles. Eventually, these batteries will enter the waste stream, threatening additional contamination of water supplies."
Some researchers have called for adding lithium to drinking water, arguing that it will reduce suicide rates at a population level. And some psychiatrists, such as Nassir Ghaemi, tout its mental health benefits, even while acknowledging that other psychiatric drugs fail to live up to expectations.
But trials of lithium don't always find such a positive effect. For example, in 2021, a study on veterans was terminated early because the drug didn't improve suicide-related events compared with a placebo. And a 2022 meta-analysis also found no evidence that lithium prevented suicide-related events.
Worse, lithium is one of the most dangerous drugs in psychiatry's armamentarium. Patients must be carefully monitored, as lithium toxicity can cause permanent brain damage. Even those who don't experience this are at risk of chronic kidney disease and other ailments after lithium use. Those taking lithium are also about six times more likely to develop hypothyroidism.
For those who are pregnant, high lithium levels have been shown to increase the risk of spontaneous abortion, congenital anomalies, and cardiovascular problems.
****
Liew, Z., Meng, Q., Yan, Q., Schullehner, J., Hansen, B., Kristiansen, S. M., . . . & Ritz, B. R. (2023). Association between estimated geocoded residential maternal exposure to lithium in drinking water and risk for autism spectrum disorder in offspring in Denmark. JAMA Pediatrics. Published online April 3, 2023. doi:10.1001/jamapediatrics.2023.0346 (Link)
Bellinger, D. C. (2023). Lithium in drinking water—A novel environmental risk factor for autism spectrum disorder? JAMA Pediatrics. Published online April 3, 2023. doi:10.1001/jamapediatrics.2023.0330 (Link)