According to psychiatrist Nassir Ghaemi, most psychiatric drugs are only effective at treating symptoms in the short term—like taking aspirin for pain—and don't improve the long-term course of an illness or prevent hospitalization or mortality.
"Most psychiatric drugs have not been proven, in properly designed randomized trials, to improve the course of any illnesses they are purported to treat," Ghaemi writes. "Specifically, they have not been shown to prevent hospitalization or extend life, as many clinicians believe."
Ghaemi is a renowned psychiatrist based at Tufts University and Harvard Medical School. In addition to his medical degree, he also has graduate degrees in philosophy and public health. He specializes in depression and bipolar disorder research and has authored textbooks in various aspects of the field. His notable textbooks include A Clinician's Guide to Statistics and Epidemiology in Mental Health, a textbook on Clinical Psychopharmacology, and Mood Disorders: A Practical Guide.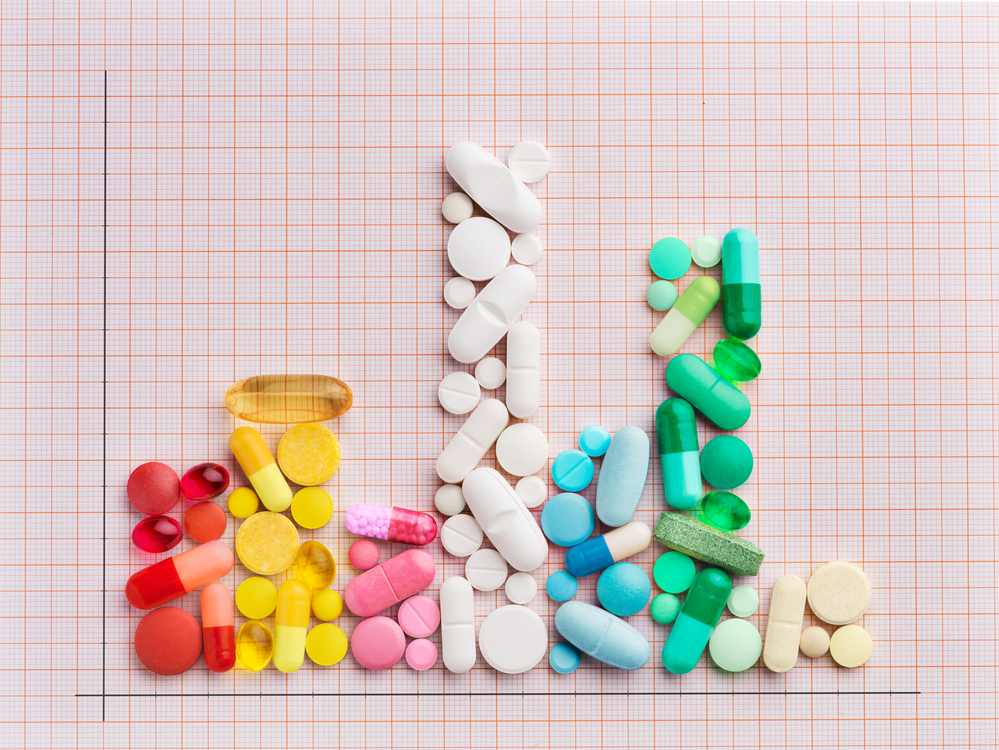 In his new article in Acta Scandinavica Psychiatrica, Ghaemi writes that disease-modifying treatments, as found in the rest of medicine, are concerned with improving the course of illness and preventing death. But psychiatry's drugs are ineffective for this purpose—or even harmful.
His examples are psychiatry's two mainstays of treatment, antidepressants and antipsychotics. For instance, he notes that antidepressant treatment increases suicide attempts, at least in some populations—and doesn't decrease them in any:
 "It is well-known that standard antidepressants do not reduce overall suicide rates in so-called major depressive disorder (MDD), and in fact increase suicidal ideation and attempts in younger adults and children, based on randomized data," he writes.
 Likewise, he notes that antipsychotics don't improve the course of illness and instead have neurotoxic effects that reduce brain volume:
"In most studies of antipsychotics […] the course of illness remains chronic and deteriorating. It is not reversed with long-term antipsychotic treatment. Pathophysiologically, antipsychotics, both older and newer, have a neurotoxic effect in reduction of brain volume with long-term treatment."
Ghaemi writes that the main difference between psychiatry and the rest of medicine is that psychiatry's drugs are symptomatic—treating only the symptoms in the short term—while the rest of medicine involves disease-modifying drugs, which improve the course of the illness and reduce outcomes like hospitalization and death.
"Most psychiatric medications are purely symptomatic, with no known or proven effect on the underlying disease. They are like 50 variations of aspirin, used for fever or headache, rather than drugs that treat the causes of fever or headache," Ghaemi writes.
For comparison, he notes that research in psychiatry focuses on symptom reduction. In contrast, in other fields of medicine, symptom reduction is not the concern—instead, hospitalization and death are more important. He compares drug development in heart disease with psychiatry:
"For new drugs in cardiovascular disease, researchers do not bother to measure chest pain or dyspnea. They simply measure time to myocardial infarction, or mortality […] In psychiatry, we measure symptoms of depression and anxiety and psychosis as primary outcomes […] studies usually do not even measure time to hospitalization, and mortality is not even on the radar."
He adds that some drugs for heart disease, such as antihypertensives, don't improve any symptoms in the short term, but they do successfully improve the overall course of the disease, helping people to live longer and suffer fewer heart attacks.
This, he writes, is because these drugs act on the actual biological pathways that cause the disease. But psychiatry's drugs don't do that:
"Biologically, antipsychotics are mainly dopamine blockers and standard antidepressants are mainly monoamine agonists. After their introduction in the 1960s, corresponding theories arose regarding the dopamine hypothesis of schizophrenia and the monoamine [serotonin] hypothesis for depression. Half a century of research has disproven these hypotheses: dopamine overactivity and monoamine depletion are not parts of the pathogenesis of schizophrenia and depression, respectively."
He adds, "Hence, from a biological perspective, antipsychotics and antidepressants are not disease-modifying drugs."
This would be acceptable if they had a clinical effect—even if the biological pathway was unknown, if the drugs successfully saved lives or prevented worsening illness, they would be successful. But, he writes:
"A consensus of schizophrenia experts has reviewed the current literature and concluded that antipsychotics do not worsen the course of schizophrenia, but they were not able to show that these agents improve that course either."
And, for antidepressants, he adds, "the FDA meta-analysis found no benefit with antidepressants versus placebo after 6 months of treatment."
Ghaemi goes on to take issue with the poor validity of psychiatric diagnoses, mainly as they are defined in the Diagnostic and Statistical Manual of Mental Disorders (DSM; now in its revised fifth edition).
"The process of defining DSM-5 definitions has been influenced heavily by non-scientific factors, and has not proven successful in biological and pharmacological research," he writes. "However, the APA is fully committed to the DSM-5 ideology, and unwilling to allow more scientific approaches to diagnosis. The National Institute of Mental Health (NIMH) has acknowledged this problem, and no longer uses DSM criteria for biological research."
According to Ghaemi, one exception to the rule of psychiatry's ineffective drugs is lithium.
"Only lithium has been proven to improve the course of any psychiatric illness. Further only lithium has been proven to prevent completed suicide in randomized clinical trials in psychiatry […] It is the only drug in psychiatry which is proven to be disease-modifying."
Thus, Ghaemi argues, "Current psychiatric drug development has failed and will not succeed for structural reasons." However, he writes that lithium has better evidence of improving the actual course of illness and preventing suicide, and thus "should be used more frequently and consistently than is current practice."
****
Ghaemi, S. N. (2022). Symptomatic versus disease-modifying effects of psychiatric drugs. Acta Psychiatric Scandinavica. Published online June 2, 2022. https://doi.org/10.1111/acps.13459 (Link)