I was a Licensed Clinical Social Worker (LCSW) for 28 years. For 18 of those years, I was an LCSW in a psychiatric hospital that had both inpatient and outpatient units. All patients were on psychiatric medications, and most were on multiple drugs, i.e., antidepressants, benzodiazepines, and/or antipsychotic meds. I never heard about withdrawal syndromes or the need to taper off the medications. Side effects were treated not by taking a person off the drug, but by prescribing more medications to treat the side effects.
My education about psychiatric medications and withdrawal began when I tried to go off the antidepressant Cymbalta. I had developed chronic fatigue syndrome (CFS) while working in the psychiatric hospital, and a psychiatrist I worked with said Cymbalta was a good drug for CFS. I did not have pain or depression, but I started taking Cymbalta based on his recommendation. I had taken antidepressants in the past but had not been on an antidepressant for a few years when I began to take Cymbalta.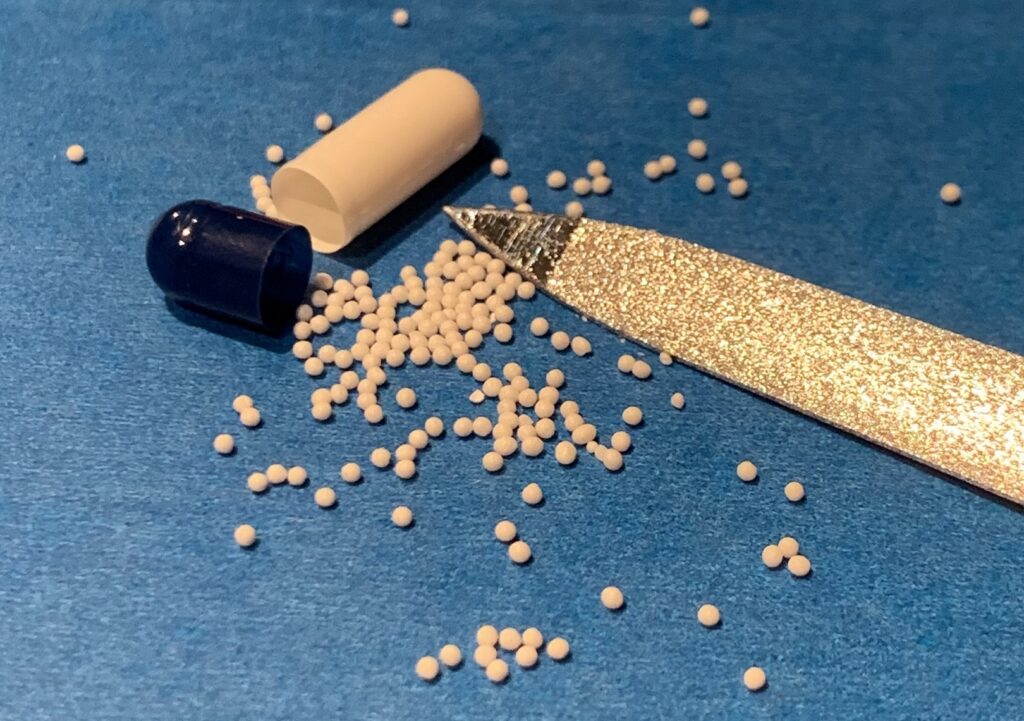 I had taken Prozac, Effexor, Zoloft, and Wellbutrin for mild depression. They all made me hypomanic initially and a psychiatrist diagnosed me with bipolar disorder. It wasn't until years later that another psychiatrist casually said, "You had medication-induced mania." By then, I had figured out it was induced by the medication, but when I first received the diagnosis I felt stunned and wounded and for a few years identified as a "bipolar" patient. In retrospect, there were times I was quite hypomanic and it was very lucky I did not lose my job, or have my child taken from me. I made decisions I never would have made had I not been influenced by the antidepressants and in an altered state of mind.
I have since learned that antidepressants often cause mania, and many people are diagnosed as having "bipolar disorder" who are not as lucky as I was. They are prescribed more toxic medications to treat what is actually a side effect of antidepressants.
Discontinuing Prozac, Effexor, Zoloft, and Wellbutrin was not a problem. The only one that gave me constant dizziness and a headache when I went off it was Effexor, and a psychiatric ARNP gave me one Prozac pill and it made the dizziness go away and I never thought much about it again. I have since found out that I was very lucky because taking Prozac to avoid withdrawals doesn't work for a lot of people. Many doctors bridge to Prozac to take people off antidepressants because it has the longest half-life.
Then comes Cymbalta. After being on it for about eight years and gaining a lot of weight I decided to go off it. By that point I was disabled from CFS and unable to work. My doctor didn't want me to go off the drug because she thought it helped the CFS, but it did not help my illness, so I proceeded to try to go off it. I think I skipped a few days' doses and then just stopped it. I became suicidal. I felt a compulsion to commit suicide, almost like a voice in my head telling me to commit suicide (command hallucinations). It terrified me and I immediately went back on the Cymbalta.
I didn't know what to do after that and just kept taking it. Somehow, I don't remember how, in 2019 I found the Facebook group Cymbalta Hurts Worse. The group's main purpose is to teach people how to safely taper off Cymbalta. The taper instructions were developed 10 years ago by two psychiatrists and a specialist in adverse reactions to serotonergic medications.
The group taught me how to reduce Cymbalta very slowly and gradually by opening the capsules and gradually taking less of the microbeads inside the capsules. I followed the taper instructions and reduced my dose by 10% about every seven days. At the time, a 10% taper was still recommended. And since I was not having any withdrawals, I sped through my taper. I didn't hold my drops for the recommended minimum of 10-14 days and finished my taper in eight months.
I felt great. I was happy I was finally off Cymbalta after taking it for about 11 years. I had absolutely no withdrawals, until six weeks after being completely off the drug. I got SLAMMED with akathisia. Akathisia can be a side effect of psychiatric drugs or a cluster of withdrawal symptoms.
I could not sit still, I had to pace. I didn't lose my appetite, but I could not put food in my mouth. I could not sleep. I had a massive swirling dizzy headache. I was shaking so fiercely my teeth chattered. My back and arms felt burned in a fire; a symptom I learned is called paresthesia.
My vision was blurry, my eyes could not focus. On the sixth day I was hit with a fatigue so profound I could barely stand or walk. That was my breaking point. I knew the Facebook group stressed that you could not reinstate Cymbalta after being off it for longer that three weeks. But I felt completely desperate and took the plunge and reinstated 40 mgs.
It made some of the symptoms much worse, but it also made some of the symptoms better, so overall I felt I had made the right decision to reinstate. I had to adjust the dose twice by 10-15 microbeads to find the right dose that stabilized me. I went to a walk-in clinic during this time. I knew a doctor probably couldn't help me, but I didn't know what to do and was desperate. He told me to go back on my full dose and see my regular doctor. That was useless advice because my full dose had been 60 mgs and taking 40 mgs had made the akathisia ten times worse.
I was on my own. I knew if I sought help at the psychiatric hospital where I had worked for 18 years, they would have put me on more medications that would not have helped, and I had learned from the group that they would not have acknowledged that I was experiencing withdrawals from going off Cymbalta too quickly. Doctors don't know that antidepressant withdrawals can be delayed by six weeks or even months. Withdrawal symptoms are diagnosed as new psychiatric symptoms.
I figured out a dose that eventually stabilized me. After I hit on taking 100 microbeads (a little less than 30 mgs) I started to stabilize. Very slowly the symptoms improved. The last symptom to resolve was the profound fatigue. It took three months for the feeling that there were 20 lb weights strapped to my legs to go away. Then I started to taper off the 30 mgs at 5%, holding each drop for the full two weeks. It is taking me over five years to taper off 60 mgs that originally had an average of 220 microbeads. The taper instructions have us start to drop by one bead every two weeks when we get to 30 microbeads, but to be extra safe I started to drop by one bead when I got to 50 microbeads. Going off the last 50 beads is taking three years.
The horrific withdrawal "incident" shocked me. I hadn't been very involved with the Facebook group after I got the taper instructions. But now the group had all my attention. I wrote a post about what had happened to me. I wrote that I hadn't had one withdrawal symptom during my too-fast eight-month taper to warn me that I was going way too fast for my brain. I wrote that late reinstatement had worked for me. And then I became a moderator for the group. I was so angry that I had almost gotten PAWS: protracted acute withdrawal syndrome. If reinstatement had not worked, I had a plan to kill myself because the withdrawal symptoms of akathisia were unbearable and I could have had the symptoms for years.
Since I've become a moderator of the Facebook group, I've learned that the average amount of time it takes for PAWS to resolve is two to three years. And no one I've ever heard talk about having PAWS says they are 100% healed. They all say they have residual effects for years afterwards.
I became a moderator to help prevent people from making the mistake I made. I didn't want anyone to ever go through what I went through. After I became a moderator I learned that people finishing 10% tapers were having trouble with withdrawal symptoms at the end of their taper. I got the group to change the rule to recommend tapers of only 5% or less and to hold each drop a minimum of two weeks, not 10 days.
As a moderator I tried to coach some people in attempting to do late reinstatement when they found the group after going off Cymbalta too quickly and were suffering from PAWS. But it didn't work for any of them. It made their symptoms worse and they had to discontinue trying to reinstate the drug. I have since learned that this is typical. Late reinstatement doesn't work in general. I was extremely lucky that it worked for me.
My terrifying withdrawal incident showed me firsthand what an incredibly dangerous drug Cymbalta is. I've learned that Cymbalta has a long list of serious side effects. People in the group have had their heart, liver, and vision damaged. Cymbalta can cause diabetes and high blood pressure. It can cause permanent sexual dysfunction for both men and women. It has caused tardive dyskinesia for some. Many people have developed serious medical problems caused by Cymbalta and have to go off it cold turkey. A safe taper takes two to four years or longer and they don't have that luxury. They have no choice but to face the risk of developing PAWS. Up to 78% of people will develop withdrawal symptoms. How many people would have ever had the prescription filled if their doctors had told them they could develop diabetes, high blood pressure, heart damage, vision damage, tardive dyskinesia, permanent sexual dysfunction and PAWS? The simple fact is that antidepressants are considered extremely safe by doctors and therefore are prescribed much too casually and often.
The Cymbalta Hurts Worse Facebook group is anti-Pharma, and in the year I have been a moderator I have wholeheartedly embraced that philosophy and teach people how to make major lifestyle changes to treat depression, anxiety and pain with natural remedies. I mention pain because Cymbalta is now the go-to drug for fibromyalgia. We probably have more people in the group with fibromyalgia than depression.
I have also joined a Facebook group whose members are only other moderators of other medication support groups and have learned that these problematic issues with Cymbalta are also problems with most all the other antidepressants. And tapering off them also can take years to avoid the withdrawal symptoms.
I learned that social media and internet medication support groups are saving lives and brains because doctors do not know how to safely taper off psych meds. Nor do they know about the nature of antidepressant withdrawal. Doctors are taught that withdrawal symptoms may occur after stopping an antidepressant and that they pass in a few days to a few weeks.
Even emergency rooms don't know what antidepressant withdrawals are. I know this because we have many group members who end up going to the ER all over the United States due to their withdrawal symptoms and doctors tell them they can't be suffering from withdrawal because withdrawal doesn't last that long. People get diagnosed with new ailments and get more drugs thrown at them that don't help the withdrawals and now they have another drug they need to taper off of.
In addition to doctors not knowing about the nature of antidepressant withdrawal, they are of course ignorant about how to safely taper off antidepressants. They are taught by drug companies how to prescribe these drugs but not how to get people safely off them. Doctors make up their own taper rules and take people off Cymbalta in two weeks by skipping doses or alternating between doses of say, 60 and 30 mgs. Cymbalta has a half-life of only 12 hours which means the brain will start to experience withdrawal at 24 hours if a dose is late or missed. The lucky people who find our group during their doctors' disastrous taper plans are panicked by the withdrawal symptoms and don't understand what is happening to them. We have to tell them to tell their doctors they have changed their minds and want to stay on Cymbalta so they can continue to get their prescription until they are safely off in two to four years or longer. If people try to tell their doctor about the safe taper and counting beads, their doctors scoff at them and refuse to listen and don't allow the person to do the slow safe taper. There are hundreds of people in the group with PAWS caused by their doctors' ignorant taper advice.
Compare the taper instructions taught in the Cymbalta Hurts Worse group with the discontinuation advice provided by Eli Lilly in the 33-page Cymbalta prescribing information provided by the FDA: Sections 2.4 and 5.6 pertaining to Discontinuation of Treatment with Cymbalta recommend "a gradual reduction in dose." That is all that is recommended. How is it possible to gradually reduce the dose when Cymbalta only comes in doses of 60, 30, and 20 mgs? It isn't. The only way to gradually and safely come off Cymbalta is to spend two to four years or longer counting or weighing the microbeads inside the capsules. I don't know if the Eli Lilly drug company knows this. I do know they are aware of the problems because there have been multiple attempts to file class action lawsuits against them due to the withdrawals. Please see https://www.drugwatch.com/cymbalta/lawsuits for a complete timeline of Cymbalta Lawsuits.
Add to this horror show the fact that many doctors and pharmacists think it is unsafe to open the capsules and reduce the beads. They think that somehow the microbeads are compromised by opening the capsules. The beads are not compromised in any way. The Cymbalta Hurts Worse group has helped thousands of people successfully taper off Cymbalta using the ingenious taper instructions for the last eight years.
We had a woman in the group who reported that she "begged" her doctor to let her do the slow safe taper. He cut off her prescription. After hearing stories like this repeatedly it made me change my soft recommendation from "many people find it best not to tell their doctor they want to taper" to the much more direct, "do not tell your doctor you are tapering so you can continue to get your prescription."
Doctors are the enemy in the battle to save brains from antidepressant withdrawals and the horror of protracted acute withdrawal syndrome. Most doctors do not respect the taper instructions when a patient tries to tell them they have learned of a safe way to taper.
There are 30,000 people from all over the world in the Cymbalta Hurts Worse Facebook group. It is the only source of the detailed information needed to taper off Cymbalta safely. And we provide 24-hour, 7-day-a-week support for every question imaginable pertaining to tapering and withdrawal symptoms and more. My experience, of having done a too-fast taper without withdrawal symptoms for eight months, then developing akathisia six weeks after being completely off Cymbalta, followed by a successful reinstatement and a slow safe taper has given me valuable knowledge about how to help others.
Since becoming a moderator for the Cymbalta Facebook support group, I have learned that there is a hidden silent public health crisis in the shadows all over the world. I now believe that the patients I worked with in the psychiatric hospital for 18 years were very likely suffering from side effects and withdrawals from being taken on and off psych meds indiscriminately because of course when someone was admitted to the hospital it had to mean that the drugs they were on weren't working.
Research about antidepressant withdrawals is still in its early stages of gaining enough clout to begin to educate doctors. I'm afraid it is too slow to help what must be millions of people all over the world suffering from all the different types of agony withdrawal symptoms cause. I am a member of an akathisia support group on Facebook. I haven't been a member that long, just four months. In that time three people have taken their lives. Having had akathisia myself, for just a short time, I know why they found solace in death.
If my Cymbalta taper had gone smoothly and I had not had the terrifying withdrawal incident, I never would have believed how dangerous these drugs are. It's only because I had that incident that I sat up and paid serious attention to the complaints about these drugs. I would have continued to just write off the complaints about side effects and withdrawals as rare and blamed "underlying conditions'' or other factors having caused the problems, and simply not believed the accounts. As is the case with most doctors today. Unfortunately, it may take more and more doctors or their family members experiencing these problems for them to sit up and pay attention to the trauma and suffering the drugs they so generously prescribe can cause. I am outraged by how the FDA, pharmaceutical companies and doctors continue to ignore and remain ignorant of the extent of drug injuries.
I will end by saying I've been extraordinarily lucky in my use of antidepressants. I escaped committing suicide, I did not have my child taken from me, I did not lose my job, I did not lose my family, I did not become homeless which happens to people with PAWS because they cannot work. I escaped developing protracted acute withdrawal syndrome and suffering permanent brain damage. I have been so much luckier than the people who have suffered irreparable damage and lost everything including their lives. We will never know the statistics for how many people have lost everything because antidepressant use and withdrawals are not part of the conversation. It remains the veiled, dark sinister secret about current health care.
Addendum: I wrote the above almost two years ago. It is now May 2023 and I am still tapering off Cymbalta. I started my taper of 60 mgs in March 2019 and I might be finished in another 18 months.
I recently found out that the research of Anders Sorensen, PhD revealed that most of the brain's receptors are opening at the very end of the taper. I am down to three microbeads now from the original total of 220. When I got to nine beads (2.43 mgs) I started to get tearful when complimenting people, not about their shoes or dress, but when I tried to tell my neighbor what a good grandmother she was as I listened to her play with her grandchildren in the backyard, I got so choked up my voice cracked and I had to stop speaking or I would burst into tears. It happened in a few different incidents and I wasn't sure if it was a withdrawal symptom. I questioned whether it was normal for me. It was difficult to judge because I'm a person who once got tearful on the NJ turnpike because I was so moved by the fact that everyone was staying in their lanes. That was in my 20's when I was years away from being prescribed any drugs.
I forgot to mention that when I had my horrific akathisia event after going off Cymbalta in eight months, in the six weeks prior to the akathisia I had been having weird tearful outbursts. Breaking into tears about things that normally would not have had such an emotional effect on me. I wasn't sad or depressed, but in multiple interactions with others I had burst into tears. I didn't know what to make of it. I had no warning I was going to become so overly emotional; it was so sudden I had no control over it. The tears didn't last long, they were momentary, but it made for some awkward interactions with others. When I googled sudden tearfulness all I found was that it was a symptom of stroke victims which I already knew. Then the akathisia hit and I realized the sudden tears were a withdrawal symptom leading up to the big event.
In August 2022, at nine beads when I was getting choked up and tearful it was less intense than the tearful outbursts two years ago. Again, I felt perfectly normal otherwise, not depressed or anxious, but I decided to play it safe, and decided it probably was a withdrawal symptom and I slowed down my taper to holding each bead drop for a month instead of two weeks. It helped but I was still getting choked up, so at four beads I began to hold each bead drop for three months. This has helped lessen the tearfulness, but it is still happening so now I am at three beads and am going to hold each bead drop for four months. I am very nervous about when I get to the last bead. I may stay on it for a year.
Having the knowledge from Anders Sorensen's research that most of the brain's receptors are opening at the very end of the taper is invaluable to me. It is helping me understand that I really need to respect the withdrawal symptom of emotional lability even though it is happening infrequently.
Many people mistakenly think that tapering off an antidepressant is about detoxing and getting it out of their system. That is not the issue with tapering. With drugs like Cymbalta, selected receptors are blocked to keep more of the serotonin and norepinephrine available to the brain. When the drug is withdrawn too quickly, too many of the receptors that were being blocked are left open and a deficit of serotonin and norepinephrine is felt and that is withdrawals.
In the Cymbalta Hurts Worse group members frequently report their doctors saying, "You are on such a low dose at 20 mgs you can just stop taking it." Doctors have no idea that 20 mgs is actually a high dose to stop cold turkey. It was the mistake I made when I did my first too-fast eight-month taper. I just stopped taking the beads when I got to about 10 beads. I thought, "What effect could 10 beads have? My brain must be acclimated to being off Cymbalta now at such a low dose." I was so wrong, and am one of the very lucky few who got a chance to do it over again when my brain accepted reinstatement of 30 mgs.
Despite tapering since 2019 off 60 mgs and being down to less than 1 mg now I am still at risk of developing protracted acute withdrawal syndrome. I am in uncharted territory because everyone's brain is unique. I just hope my cautious holding of each bead drop for months at a time is going to be slow enough to get out of this pharmaceutical hell with my brain and life intact.
My new mission in life is to educate the world about the potential dangers of antidepressants. My dream is that in the future, before a doctor prescribes an antidepressant he or she informs their patient that antidepressants carry the risk of permanent sexual dysfunction, suicidal impulses, inability to feel emotions, high blood sugar levels, insomnia, weight gain, blood clots, damage to vital organs and protracted acute withdrawals that can disable a person for years and cause a kind of suffering that is impossible to understand unless you have lived it.
The complete Cymbalta taper instructions can be found at www.healingamericanow.com.
***
Mad in America hosts blogs by a diverse group of writers. These posts are designed to serve as a public forum for a discussion—broadly speaking—of psychiatry and its treatments. The opinions expressed are the writers' own.
***
Mad in America has made some changes to the commenting process. You no longer need to login or create an account on our site to comment. The only information needed is your name, email and comment text. Comments made with an account prior to this change will remain visible on the site.