New meta-analytic data published in The American Journal of Psychiatry finds that psychodynamic therapy is just as efficacious as other empirically supported treatments, including cognitive behavioral therapy (CBT).
"For the first time the equivalence of psychodynamic therapy to treatments established in efficacy was formally tested."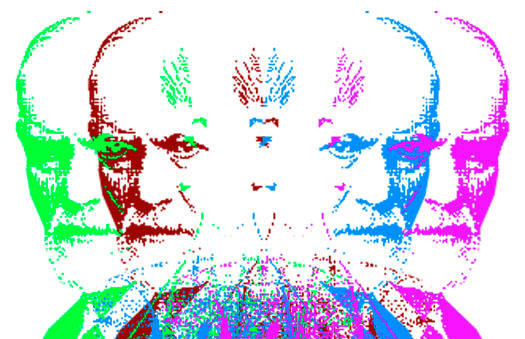 Psychodynamic psychotherapy comes from traditional psychoanalytic approaches, the basis of which were established by Sigmund Freud. The modern-day approach centers around fostering a supportive client-therapist relationship, focusing on emotion and emotion expression, identifying client patterns and themes, discussing past experiences, examining fantasies and dreams, and focusing on interpersonal issues.
While practice guidelines regard CBT and other forms of therapy as empirically supported toward the treatment of mental health symptoms, the data on the efficacy of psychodynamic therapy has been mixed. However, the approach remains popular among a large proportion of therapists who endorse psychodynamic psychotherapy as their primary orientation.
Evidence suggests that researcher allegiance and conflicts of interest within psychotherapy research may have a pronounced impact on reporting and practice guidelines (see MIA report). The authors of this study sought to control bias by developing a cross-modal team of researchers representing both CBT and psychodynamic approaches. In addition to this, Steinert and a team of researchers assessed each study for allegiance conflicts using a scale developed by co-author, Munder. Interrater agreement was reportedly excellent (ICC = 0.83) and disagreements were resolved by consensus.
Given the number of practitioners in the field who align with psychodynamic approaches, examining the efficacy of psychodynamic psychotherapy is "of high relevance to patients, therapists, and the health care system in general," point out the authors.
In this meta-analysis, 23 randomized control trials covering data on 2,751 participants were examined. Twenty-one of these trials featured the comparison of psychodynamic therapy and a method of CBT. The remaining 2 studies compared psychodynamic therapy with anti-depressant drugs (SSRIs) as a treatment for depression. Participants in these studies were adults presenting with symptoms consistent to DSM or ICD-10 diagnoses of depression, anxiety, eating disorders, personality disorders, substance dependence, and posttraumatic stress disorder (PTSD).
The consolidated findings of these carefully selected studies revealed that psychodynamic psychotherapy is equivalent in outcomes to CBT and other treatments established in efficacy. Outcomes were defined as target symptoms with respect to the "disorder" (e.g. depressive symptoms in depressive disorders). Secondary outcomes, including general psychiatric symptoms and psychosocial functioning, as well as posttreatment and follow-up assessments, were also considered.
What sets this data apart from previous findings are the rigorous methods employed including "adversarial collaboration" to account for researcher allegiance, the assessment of study quality, and the systematic investigation of equivalence. The authors write:
"Because we used high methodological standards (e.g., controlling for researcher allegiance, applying the logic of equivalence testing, using one of the smallest margins ever suggested as compatible with equivalence, and using treatments established in efficacy as comparators), the results of this meta-analysis can be expected to be robust."
Not enough studies featuring pharmacotherapy interventions were included in this meta-analysis to confidently assess differences between psychodynamic psychotherapy and anti-depressants for the treatment of depressive disorders. As with all meta-analyses, this study is limited by the nature of studies included.
The authors conclude by noting that while establishing efficacy is a step forward, no current intervention can claim to be "the panacea" in treating mental health symptoms, especially given that response and remission rates across client presenting problems remains low.  Future research, they note, ought to focus on determining which approaches are best suited to the specific needs of clients, and the implications of therapist effects on outcomes suggesting the need to enhance therapist training.
****
Steinert, C., Munder, T., Rabung, S., Hoyer, J., & Leichsenring, F. (2017). Psychodynamic Therapy: As Efficacious as Other Empirically Supported Treatments? A Meta-Analysis Testing Equivalence of Outcomes. American Journal of Psychiatry. (Abstract)