A recent publication by the Journal of Affective Disorders provided evidence for the efficacy of psychodynamic therapy. More specifically, the study investigated whether or not Intensive Short-Term Dynamic Psychotherapy (ISTDP) effectively reduced the symptoms associated with 'Major Depressive Disorder' and 'Bipolar Disorder.'
"The results of the included studies suggest ISTDP is effective for the treatment of mood disorders," the researchers, led by Alice Caldiroli in Italy, write. "These preliminary findings are in line with growing evidence for the efficacy of Short-Term Psychodynamic Psychotherapy for depressive disorders."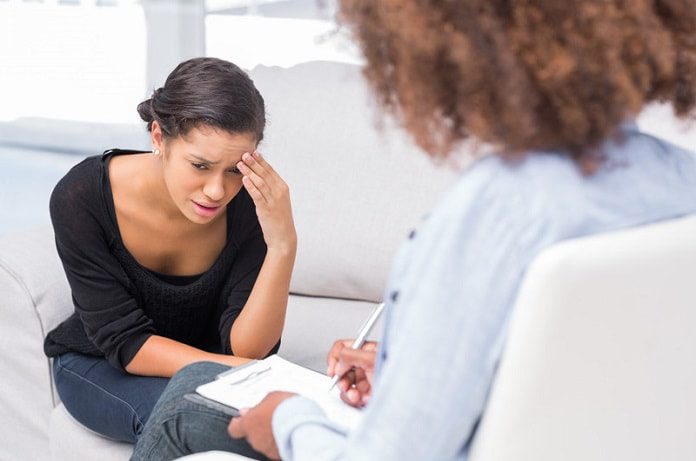 The effectiveness and efficacy of cognitive-behavioral therapies (CBT) have been widely researched in comparison to other psychotherapeutic modalities. As a result, CBT has been considered (almost exclusively) the evidence-based practice to be used by psychotherapists in the United States.
More recently, there has been increased research on the therapeutic outcomes of psychodynamic therapies. In general, psychodynamic therapies are as efficacious as CBT. When elements of CBT and psychodynamic therapies are integrated, their effectiveness improves.
There are different forms of psychodynamic therapy. ISTDP focuses on emotions and feelings that are being avoided and the ways that people avoid these feelings (defenses). By avoiding uncomfortable feelings and experiences, people become unaware or unconscious of the patterns of thinking, feeling, and acting that they regularly engage in.
ISTDP was developed in the '70s and modified for the treatment of depression in the '80s. Through ISTDP, the ability to tolerate the anxiety about these avoided emotions is increased through capacity building.
Feelings are usually explored through bodily experiences or sensations, including (but not limited to) stomach aches, headaches, hand clenching, and confusion. The therapeutic relationship allows people to identify the emotions and how they avoid them, experience and express them, and increasingly tolerate these feelings, which are the key features of this treatment's effectiveness.
The purpose of the study was to review the available findings of the effectiveness of ISTDP in the treatment of 'Major Depression' and 'Bipolar Disorder.'
The researchers found that five sessions of ISTDP could help reduce depressive symptoms in patients diagnosed with bipolar disorder and reduce their healthcare use. They also found that 14-sessions of ISTDP reduced depressive, dysthymic, and hypomanic symptoms.
When assessed 14 months after treatment, their symptoms had reduced further, providing evidence of long-term effectiveness. Patients with "treatment-resistant" affective disorders not only benefited from treatment, but over half of them also reduced their medication use after eight weeks of treatment and were more occupationally active, and reduced their healthcare use.
This provides further evidence against the problematic "treatment-resistant" label (mostly used to label patients whose symptoms are not reduced through medication), as patients improved through their experience of psychotherapy. ISTDP was also effective in patients who were simultaneously medicated for their mood disorder and those who were not.
This study contributes to the emerging evidence for the effectiveness of psychodynamic therapy. The study challenges the notion of "treatment-resistant" disorders, as patients who underwent a combined treatment of ISTDP and medication experienced a reduction of symptoms. Other patients reduced their use of drugs throughout therapy while maintaining their psychological health.
****
Caldiroli, A., Capuzzi, E., Riva, I., Russo, S., Clerici, M., Roustaya, C., Abbass, A. & Buoli, M. (2020).   Efficacy of Intensive Short-Term Dynamic Psychotherapy in Mood Disorders: A Critical Review.     Journal of Affective Disorders, 273(1), p.375-379 (Link)