Many individuals with schizophrenia often express a desire to reduce or even halt their antipsychotic medications, primarily due to the severe side effects associated with long-term use. However, a recent study reveals that these service users find little support from mental health professionals in this endeavor.
A new research article authored by Kickan Roed, Niels Buus, Julie Midtgaard, and colleagues, published in Qualitative Health Research, finds that there is reluctance among mental health staff to allow service users to make decisions regarding their own treatment. The findings were concerning: despite the increasing debate surrounding the balance between benefits and treatment-related side effects of long-term antipsychotic maintenance, many healthcare professionals remain hesitant to support tapering efforts.
This often leaves the difficult task of tapering medications to the service user alone. The authors write:
"Our findings indicated that there was reluctance among interdisciplinary mental health staff to let service users make decisions and limited possibilities for people with schizophrenia to have their request for tapering of their antipsychotic medication met by mental health staff."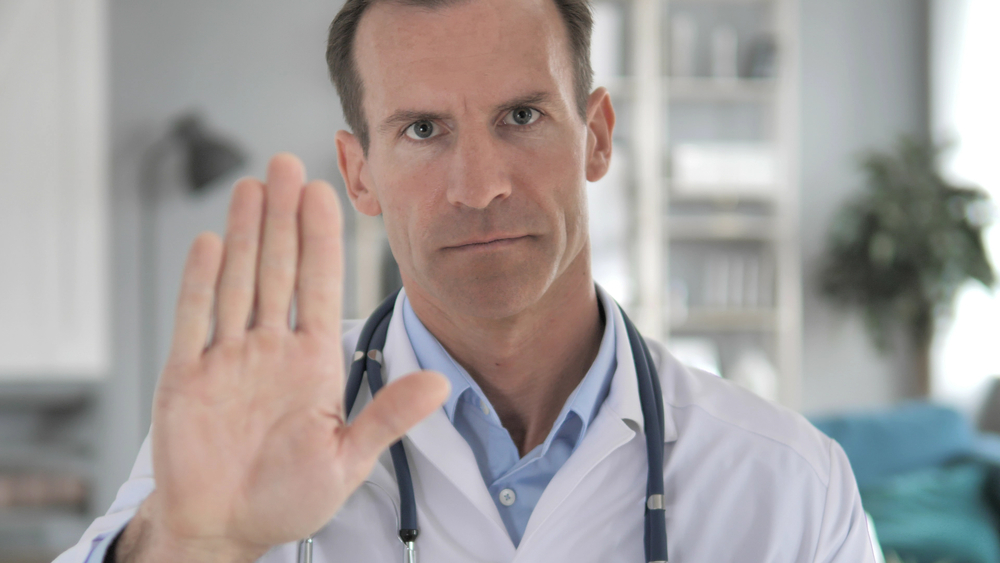 The aim of this study was to investigate the perspectives of mental health professionals on reducing the use of antipsychotic medications. The researchers also aimed to determine how mental health staff perceive their rights and responsibilities, as well as the rights and responsibilities of service users.
To achieve this goal, 39 mental health workers from two regions in Denmark were recruited for the study, and six focus groups were conducted between May and June of 2022. Participants included various mental health staff positions, with registered nurses (13) and nurse assistants (15) being the majority. Sixteen participants worked in community services, 13 in inpatient services, and 10 in outpatient services, with an average of 13 years of experience in the mental health field. During the focus group sessions, participants were presented with claims related to the use of antipsychotic drugs in individuals diagnosed with psychotic disorders, to create tension and stimulate discussion.
Three researchers carefully examined the transcripts and audio recordings of each focus group. They observed that mental health staff tended to hold one of three positions about service users tapering antipsychotic drugs and recorded the data around these three positions.
The authors identified the following three positions around the question of tapering antipsychotic drugs:
"No, patients will eventually realize that they need the medication."
"Yes, but tapering means running a big risk of relapse in symptoms."
"Yes, we need to welcome risks to support personal recovery."
During the focus groups, some participants expressed more than one position, but staff members aligned mainly with one position. It is important to note that these positions were not tied to specific settings, professional experience, age, or gender.
Those participants who believed that patients would eventually realize their need for medication saw antipsychotic drugs as effective in reducing symptoms of psychosis. They compared these drugs to other drugs used to treat physical illnesses, such as insulin. They viewed schizophrenia as a chronic illness and believed that symptom remission indicated that antipsychotic drugs were working and should be continued. These participants tended to avoid discussing the adverse effects caused by antipsychotic drugs.
These participants relied heavily on the concepts of "compliance" and "illness insight," in which not taking antipsychotic drugs when prescribed was seen as non-compliance and evidence that the service user lacked insight into their condition. Tapering was viewed mainly as a negotiation tactic in which staff could eventually persuade the service user to take the full dose.
These participants often questioned the authenticity of service user preferences by, for example, dismissing requests for tapering as service users falling for a trend or acting on impulse. Mental health staff endorsing this position saw themselves as having the right to authorize patient wishes and the responsibility to protect society from psychotic service users. They viewed service users as ideally passively receiving the treatment offered.
Participants endorsing the position "Yes, but tapering means running a big risk of relapse in symptoms" regarded antipsychotic drugs as helpful in controlling symptoms and allowing for recovery from psychotic disorders. While this group viewed antipsychotics as an integral part of treatment, they also acknowledged that drugs were often overused as the cheaper treatment option and likely relied on so heavily as a way to discharge service users quickly.
These participants endorsed tapering as a good clinical practice to be instituted when service users were stable. While tapering was viewed positively in preventing overmedication and adverse drug effects, this group did not view service user preference as primarily important in this process.
This group expressed several concerns about tapering antipsychotic medications. These participants endorsed both the risk of relapse and the risk of drug abuse as reasons not to taper antipsychotic drugs. They believed tapering should only be attempted with service users who had not had multiple psychotic episodes and only during prolonged stable phases.
These mental health workers position themselves as well-informed professionals with the right to protect service users. This means service users are viewed as vulnerable people with the right to be protected from harm.
Participants endorsing the position "Yes, we need to welcome risks to support personal recovery" viewed schizophrenia spectrum disorders as transient with symptoms that come and go. This group was in favor of tapering at the service user's request as a way of upholding service user rights and honoring their preferences.
They also preferred to reevaluate service user's prescriptions frequently as service users developed and learned coping strategies, to find the lowest amount of medication that could be used to manage symptoms.
This group typically reported discussing tapering with service users as part of a constant conversation about how prescribed drugs worked for them. They emphasized monitoring service user triggers, stressors, and other warning signs that may signify relapse throughout the tapering process. They also emphasized identifying effective coping strategies to help combat relapse.
Tapering was also viewed as beneficial to recovery, as service users were better able to connect and participate in recovery-oriented activities once they were no longer on high-dose antipsychotic medications.
These mental health workers positioned themselves as having limited knowledge, so they sought the experiential knowledge of the service users they worked with. They also viewed themselves, as a result of constant dialogue with service users, as sometimes knowing the service users better than the service users knew themselves. In their eyes, this gave them the right to speak for service users in decisions around medication and tapering.
There are several limitations to the current research. Participants were recruited exclusively from two Danish regions, severely limiting generalizability to other populations. The sample size is also small, limiting generalizability even within the two Danish regions where the research was conducted. The authors conclude:
"The three distinctive positions identified in this article predominantly reflected biomedical discourse and, to a lesser extent, recovery-oriented discourse. Notably, all three positions reflected degrees of paternalism with a restricted stance toward mental health service users' autonomous choice and active involvement in treatment-related decision-making."
Research has shown that antipsychotic drugs have many adverse long-term effects. Antipsychotic use is associated with early death, dementia, sexual dysfunction, and brain damage. It is also common to prescribe these drugs without informed consent.
Some studies suggest that tapering antipsychotic drugs can reduce the risk of psychotic symptoms. However, tapering is best done very slowly to avoid withdrawal symptoms and relapse.
****
Roed, K., Buus, N., Nielsen, J., Christensen, P., & Midtgaard, J. (2023). Mental health Staff's Perspectives on tapering of Antipsychotic Medication: a focus group study. Qualitative Health Research. https://doi.org/10.1177/10497323231195821  (Link)