An article in JAMA Psychiatry advises very slow tapering for best results when discontinuing antipsychotic drugs. The article was written by prominent UK researchers Mark Horowitz, Robin Murray, and David Taylor.
Horowitz, Murray, and Taylor write,
"As there is some evidence that not all patients need lifelong antipsychotic treatment and some may have improved social functioning when taking less or no antipsychotic, cautious deprescribing should be a component of high-quality prescribing practice."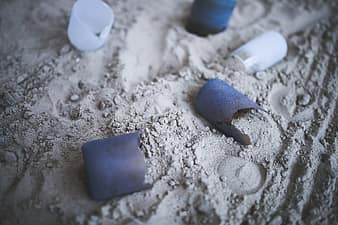 The researchers note the prevalence of harmful effects of antipsychotic use, such as metabolic problems (which can lead to heart disease and diabetes), tardive dyskinesia, and damage to the brain.
Yet, according to Horowitz, Murray, and Taylor, there are no published guidelines for how to reduce or stop taking these medications successfully. Their article aims to begin the process of filling in that gap.
Horowitz and Taylor also published an article last year in Lancet Psychiatry which covered the same process for antidepressant withdrawal, suggesting a hyperbolic taper for those drugs as well. Around the same time, Horowitz was interviewed for Mad in America regarding his research.
Murray is one of the most prominent psychiatrists researching psychosis, and he has also been interviewed for Mad in America. Murray was knighted in the UK for his scientific achievements.
Horowitz, Murray, and Taylor's new article provide a look at the neurobiological effects of antipsychotic drugs as well as strategies for best results when discontinuing them.
Neurobiology
The researchers explain that "relapse" of psychotic experiences after discontinuing antipsychotics, especially very soon after stopping the drug, is likely due to withdrawal effects. One strong piece of evidence for this is that people who don't have psychotic experiences but who are given antipsychotics for other, unrelated conditions (like nausea or lactation problems) sometimes end up experiencing psychosis after stopping the drugs.
Horowitz, Murray, and Taylor explain that antipsychotics block the dopamine system (primarily the D2 receptors) in the brain. One effect of this "blockade" is that the brain overcompensates by creating a "hypersensitivity" to dopamine. Once the drugs are stopped, and the receptors are no longer blocked, they are flooded with dopamine, to which they are now hypersensitive. This can cause withdrawal symptoms.
Tapering strategies
The researchers cite a previous meta-analysis that found that slow tapering over up to nine months cut the risk of withdrawal-related psychosis in half, compared with a four-week taper. They explain why this might be:
Antipsychotics' effect on the brain follows a "hyperbolic" pattern. That is, doubling the dose doesn't result in a doubled effect; instead, doubling the dose creates a linear increase in the drugs' effect. Thus, to slowly taper off of the drug, the best strategy is a hyperbolic reduction—halving the amount of drug used every three to six months, resulting in eventual infinitesimal amounts of the drug.
According to the researchers, each time the dose is halved, the D2 blockade reduces by a small, linear amount (about 10%):
For example, risperidone doses of 8 mg, 4 mg, 2 mg, 1 mg, 0.5 mg, 0.25 mg, 0.125 mg, and 0 mg produce roughly 10–percentage point reductions in the extent of D2 blockade. This pattern of reduction may be less likely to provoke relapse because it avoids large increases in dopaminergic signaling.
They write that the final dose may need to be tiny, about 2.5% of the initial amount, and that liquid formulations might be an effective way of being able to provide these minimal doses.
****
Horowitz, MA, Murray RM, & Taylor D. (2020). Tapering antipsychotic treatment. JAMA Psychiatry. Published online, August 5, 2020. DOI:10.1001/jamapsychiatry.2020.2166 (Link)