New research reveals that patients are often not given fully informed consent before being prescribed antipsychotics. The article, published by the Journal of Mental Health, reports on the challenges and realities of the prescribing process of antipsychotics (APs) for people with psychiatric diagnoses.
The article is written by John Read, professor of clinical psychology at the University of East London. Read examines how APs are prescribed from the perspective of patients:
"Even allowing for some forgetting by the respondents of what they were told, it seems the majority of prescribers are breaching the basic ethical principle of informed consent. The fact that hardly any of the 757 people were told about diabetes, sexual dysfunction, suicidality, potentially shortened life span, neuroleptic malignant syndrome (which is a life-threatening reaction to APs involving rapid onset fever and muscle rigidity), and none were told about withdrawal effects or reduced brain volume, might reasonably be described as negligent."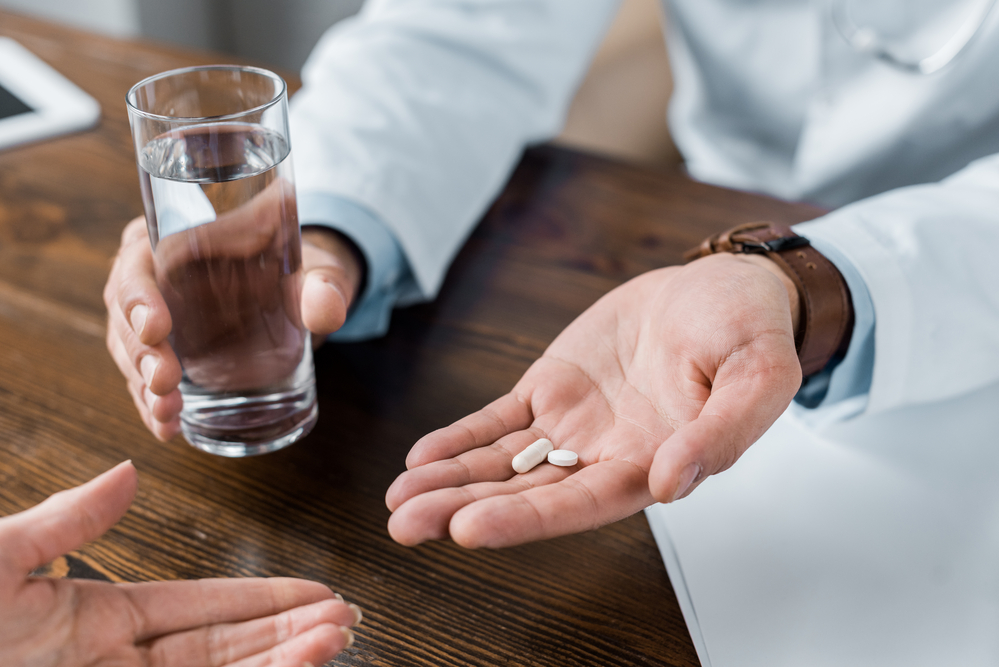 The relationship between doctors and patients is a crucial touchstone to the service user's perception of healing and betterment. Unfortunately, however, previous research indicates that prescribers rarely share the risks of taking and discontinuing psychiatric medication with their patients: what the adverse effects are, when is the right time to discontinue, and what withdrawal feels and looks like. These risks may be especially pronounced for antipsychotics.
One explanation is that the prescribers, too, are unaware of adverse effects, how to distinguish between withdrawal and relapse, and how psychiatric medications work. However, another explanation is that prescribers may feel that sharing psychiatric medication risks may deter patients from taking it or negatively affect outcomes.
An online questionnaire titled, The Experiences of Antidepressant and Antipsychotic Medication Survey, was disseminated via an online research company and social media. The inclusion criteria were: 'I have been taking or have previously taken antipsychotic medication continuously for at least one month'; 'I am aged 18 or older'; and 'I am not currently compulsorily detained in a psychiatric hospital.' Of the 2,346 individuals who responded to the survey, 757 were included in Read's analysis.
Of those included, the majority of respondents were women (69.0%), with most hailing from the United States (71.5%), while the rest of the respondents were from 29 other predominantly white countries, e.g., Australia, the United Kingdom, New Zealand, Ireland, Denmark, Norway, and Spain. Six-hundred sixty-three (663) respondents provided their primary diagnosis. About 30% of respondents received a diagnosis of Schizophrenia Spectrum and Other Psychotic Disorders whereas about 28% were diagnosed with bipolar disorder and 25% a 'Depressive Disorder.' The remaining respondents received diagnoses of trauma, stress-related, or personality disorder (8.4%).
The participants were asked the following questions:
"Did the prescribing doctor tell you how the antipsychotic medication works?"
"Did the doctor inform you of any possible side effects?"
"Were you offered any other treatment options to consider as alternatives or additions to antipsychotics?"
"When you were first prescribed antipsychotic medication, how long were you told you could expect to take it for?"
"How would you describe your relationship with the doctor?"
"Overall, how satisfactory was the initial prescribing process for you?"
Each question produced notable results: in particular, 75.7% of respondents replied 'no' to the question, "did the prescribing doctor tell you how the antipsychotic medication works?" and those that responded "yes" articulated that they were told it alters or fixes a chemical imbalance in the brain.
In response to the question, "did the doctor inform you of any side effects" participants were most likely talked about weight gain and drowsiness/sedation/tiredness. But 70.5% were not told about any side effects, even though many are life-altering, such as diabetes and reduced brain size.
Meanwhile, about two-thirds of respondents (roughly 65%) were not given other treatment options. Those that were offered alternatives cited other psychiatric drugs, with women far more likely to be offered another prescription. Others remembered being offered a form of therapy or counseling; 29 participants mentioned electroconvulsive therapy (ECT) as another treatment option.
Over 70% of respondents were not told how long they would be on the medication or were told they would be on it indefinitely, and this was especially true for those with a psychiatric diagnosis.
Overall, Read found that the satisfaction with the doctor-patient relationship and initial prescribing process was low, especially if the participant had a psychosis diagnosis.
Notably, of those who were in the minority, that is, they were included in the prescribing process and given information about the side effects of their respective medication and given an understanding of how the medication works and for how long they ought to take it actually reported that the medication was more efficacious.
"Prescribers may fear that informing people about the adverse effects of APs would decrease the chances of their taking medication, thereby negatively influencing outcomes. This is a reasonable explanation given that few people would take something if told it might cause diabetes, reduced brain size, and shortened life span; but it is not an excuse for unethical practice. Psychiatrists may be reassured to hear those participants who were informed of adverse effects reported better outcomes."
****
Read, J. (2022). How important are informed consent, informed choice, and patient-doctor relationships when prescribing antipsychotic medication? Journal of Mental Health. (Link)