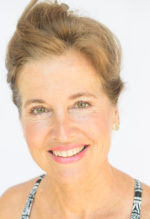 The Happy Child Coach / De-Digitize The Brain /  Emotional Wellness Support.
I offer a unique and underutilized service for families with children that are struggling and need specialized attention. My services are unique as I provide it in the convenience and comfort of their home, or support at their school or in the community. 
Special focus on kids and technology. I saw it in its infancy and have provided support and education since then, 25 years and counting. 
An extra bonus when working with peers; "We provide an education on all things mental health as a protective force to better equip you and your family to make solid decisions in the best interest of your future wellbeing." 
Skype / FaceTime and phone counseling is available.
Qualifying for my services does not need a formal diagnosis. In fact my services protect children from unnecessary and often harmful psychiatric diagnosis.
I am a skilled clinician with years of experience working in various systems, including public schools, community mental health and developmental social service agencies.
Free 30 minute consultations.
Facebook: Del Dios Counseling Services https://www.facebook.com/HappyChildCoach/
Facebook: Mothers Against Destructive Distracting Digital Devices https://www.facebook.com/ReallyMADDDD/