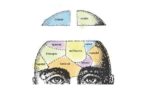 With over 40 years experience as a Columbia, Maryland psychotherapist, and 25 years as a Chestnut Lodge Hospital medical staff member, Dr. Silver can work with you increase your fortitude and self-awareness, and can work with you as you explore new options. You will have a clearer notion of your patterns in relationships. By exploring your past life you can become aware of old behaviors learned in childhood that are negatively affecting your life now.
Her approach to psychotherapy is comprehensive, focusing on the whole individual, body, mind, and spirit.
She is also a Columbia, Maryland psychiatrist so sghe can provide medication management along with psychotherapy. I particularly specialize in the treatment of depression, phobia, anxiety, personality disorder, and psychosis.