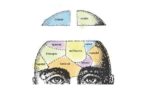 My approach is recovery-oriented and is based on the strengths and goals of the client. I draw from psychodynamic, humanistic, and mindfulness orientations to assist individuals struggling with all manner and severity of emotional distress. I have several years experience providing education, resources, and therapeutic support to individuals world-wide wishing to reduce or eliminate psychiatric drug use.
While I work with individuals of all ages and with all manner and severity of problems, I have a special interest in attachment and early human development. My work in these areas has positioned me well to work with survivors of trauma, chronic conditions, as well children providing play therapy.
Drawing on several years of experience as a moderator and co-facilitator of two on line support groups for benzodiazepine withdrawal and recovery, I also have a special interest for continued work in benzodiazepine research and providing educational and therapeutic support for individuals reducing or eliminating psychotropic drug (e.g., sedatives, antidepressants, neuroleptics) use and its long-term effects.
Apart from private practice, I have clinical experience working with children and adolescents with neurodevelopmental disorders as well as in medical settings identifying conditions that required non-neurologic expertise and providing psychotherapy to assist with the emotional component of pain disorders and other chronic medical conditions. including traumatic brain injury. I currently serve as the consumer representative on the Psychopharmacologic Drugs Advisory Committee with the US Food and Drug Administration (FDA).