Results of a new study reveal that sixty-nine percent, or more than two-thirds, of patients prescribed antidepressant drugs have never, in their medical history, met the criteria for major depression. The study, published in the Journal of Clinical Psychiatry this month, also found that several demographic factors, like race and gender, were associated with the prescription of antidepressants.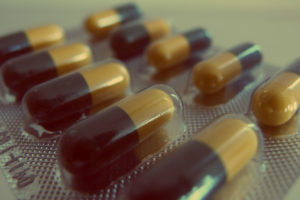 "Many individuals who are prescribed and use antidepressant medications may not have met criteria for mental disorders. Our data indicate that antidepressants are commonly used in the absence of clear evidence-based indications," the study authors conclude.
Previous studies have revealed that antidepressants were being over-prescribed and prescribed off-label.  But critics of these studies argued that they underestimated the lifetime prevalence of "mental disorders."  This latest study seeks to address this criticism by conducting several in-depth interviews to more adequately estimate whether participants met criteria for "mental disorders" over their lifetime.
By analyzing the data from the Baltimore Epidemiologic Catchment Area (ECA), the researchers identified participants currently using antidepressant drugs and interviewed them.  Through the interviews, they assessed whether the participants had, over the course of their life, ever met the criteria for mood and anxiety disorders as they are defined in the diagnostic manual (DSM-III and DSM-III-R).
While several large-scale meta-analyses in the past decade have questioned the efficacy of antidepressants over the placebo effect in people diagnosed with depression, many maintained that the drugs were still necessary as a first-line treatment for severe depression or major depressive disorder (MDD). More recent studies have begun to undermine their effectiveness in MDD as well. Despite these findings, this study indicates that 69% of people taking antidepressants never met criteria for MDD and that "38% never met criteria for MDD, obsessive-compulsive disorder, panic disorder, social phobia, or generalized anxiety disorder in their lifetime."
The new study also reveals that you are more likely to be prescribed an antidepressant if you are a women, white, report physical pain or discomfort to your doctor, or have recently visited a mental health care facility.
*
Takayanagi, Y., Spira, A. P., Bienvenu, O. J., Hock, R. S., Carras, M. C., Eaton, W. W., & Mojtabai, R. (2015). Antidepressant use and lifetime history of mental disorders in a community sample: results from the Baltimore Epidemiologic Catchment Area Study. J Clin Psychiatry, 76(1), 40-44. doi:10.4088/JCP.13m08824  (Abstract)