A new study, published this week in BMJ, found no major differences in the effectiveness of cognitive behavioral therapy (CBT) and antidepressants. When the researchers compared previous studies, they found no major differences in relapse rates or level of treatment response between those taking antidepressants and those undergoing CBT.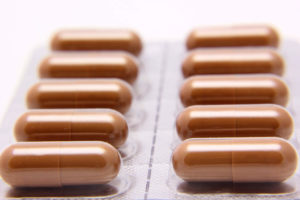 "The available evidence suggests no difference in treatment effects of second-generation antidepressants and cognitive behavioral therapies, either alone or in combination, in major depressive disorder," the authors conclude. "Given that patients may have personal preferences for one first line treatment over the other, both treatments should be made accessible, either alone or in combination, to primary care patients with major depressive disorder."
Researchers estimate that more than 32 million Americans could be diagnosed with major depressive disorder (MDD) and the current standard of care usually involves the prescription of second-generation antidepressant drugs. However, as many as 20% of patients do not fill these prescriptions because of side-effects. While many of these patients have indicated that they would prefer psychotherapy to drugs, these treatments are less readily available.
The authors of a new review of antidepressants and psychotherapy effectiveness for depression, led by Dr. Halle Amick from the University of North Carolina at Chapel Hill, found no difference in the treatment effectiveness of CBT and second generation antidepressants and suggest that psychotherapy should be made more widely available.
They conclude:
"Having access to psychotherapeutic interventions in the primary care setting might improve treatment outcomes for patients with major depressive disorder. It has the potential to improve the use of psychiatric consultations and therapy and to enhance coordination of care between primary care clinicians and mental health professionals. It may also have additional downstream effects of reducing the stigma associated with mental illness, in general, empowering patients to tackle the symptoms and problems associated not only with depression but also with other mental health related concerns and encouraging them to seek and maintain treatment more quickly at an earlier stage of their illness."
In an accompanying editorial, Mark Sinyor for the University of Toronto points out that these results can be "disappointing" as it reveals "there is such a limited reliable evidence base to evaluate these basic treatments." "The relative paucity of good comparative evidence is in part because psychotherapy trials are more labour intensive for both patients and researchers," he adds. "It is also because, in general, no one stands to profit substantially from expensive psychotherapy trials with positive outcomes, in contrast to the financial rewards to pharmaceutical companies that often follow positive trials of new drugs."
Sinyor advocates for taking meaningful steps toward the development of depression "with the aim of preventing symptoms rather than relying on treatment once symptoms start."
"These steps should include efforts to correct social antecedents of major depressive disorder such as poverty and lack of education, along with improved mental health curriculums in schools." In schools, he said, "students could be taught basic CBT or other interventions such as mindfulness."
*
Amick Halle R, Gartlehner Gerald, Gaynes Bradley N, Forneris Catherine, Asher Gary N, Morgan Laura C et al.Comparative benefits and harms of second-generation antidepressants and cognitive behavioral therapies in initial treatment of major depressive disorder: systematic review and meta-analysis BMJ 2015; 351:h6019 (Full Text)
Sinyor Mark, Fefergrad Mark, ZaretskyAri. Cognitive behavioural therapy or antidepressants for acute depression?BMJ 2015; 351 :h6315 (Full Text)