This blog post is in response to the most recent blog post in MIA saying, "We need to spread the gospel on ACE scores." Well, a bunch of ACES connection people are doing that already and it may not be so awesome after all.  Or at least we need to shape our own conversation on this. Here's my story and here's the science I see as relevant. Please feel free to join the national ACES forum and tell them what YOU think.
So in Kansas City I was part of a failed community engagement project. And because I started pointing out the failures of that project, when the next project came around I was excluded. This next project was working with the KC Chamber of Commerce to create a healthy communities plan. The mental health committee (which had ignored 7 direct and personal emails from me asking to join) decided to do a trauma-informed city.  Well, that wouldn't have been my vote, but it was less damaging than a bunch of other ideas… Or so I thought.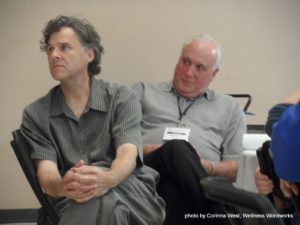 A couple of years later Kansas City's trauma-informed city project got one of 14 $300,000 grants to build the trauma-informed city thing. I thought that was pretty cool, so I went to the project launch. They told some stories from psych survivors, and named the project Resilience KC, so I got really excited. I went to them and basically said, "Look, I already have a methodology for building community resilience and we have 50 outreach events coming up this summer, so we can help you spread the word. But I don't believe advocates should be asked to work for free, so what do you have left in that $300,000 budget? And if you have already allocated that budget, here's a lot of nonmonetary resource needs our business has, so let's work something out."
Of course this was a much longer conversation and involved me losing a bunch of sleep – and trauma re-triggers – myself. But in response they basically said, "We don't care about your methodology, we don't care about including the recovery movement, we don't care that our community engagement process is traumatizing and damaging to advocates."
And I basically said, "Fine, F off then, I'm gonna go play with my own projects," because I don't intentionally set advocates up to be disrespected, or work for free. And when I accidentally do it I at least try to apologize.  I have figured out that mental health providers are unreachable a long time ago. But I gave these guys one last try since their project was at least using a lot of the right words.
So then, for some stupid reason I started interacting with the national level group work on spreading the gospel of ACES. I asked them about their science, their community engagement process, their work to spread resilience. In other words, are they talking about the solution or just promoting the problem? So here's a rundown of how that discussion went:
The Four Fallacies of the ACES Connection Crowd: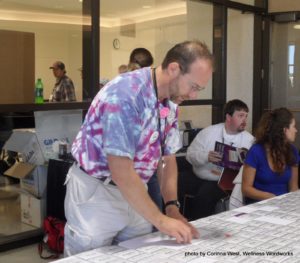 1. Effective community engagement means that meetings don't particularly work if you want to "hear" from marginalized communities. There is a difference between being "at the table," and being "effectively at the table." If you don't look at community engagement science, then the communities you purport to serve will not be at the table, or if they are there, the engagement will be token and trivialized. Of the 14 cities that got the ACES Connection grants, so far, I can't tell that any of them has contact with the "recovery movement," or whatever you call our community.
2. Effective health care messaging means reaching desired outcomes. In this case, reducing ACE scores and increasing community resilience. Other outcomes related to "knowledge of the message," are only good if the message is good. They are a branding and marketing thing and not related to solving the problem. So, is harping on the neurobiology of ACEs an effective way to reduce them? Well, all kinds of academic literature — over 300 research articles — says NO. The mental health literature shows that harping on neurobiology in mental health care actually made things worse. It increased stigma, lowered compassion, reduced recovery rates, lowered people's willingness to be friends with diagnosed people, and lowered people's ability to do something about the problem. Start here with the classic Pescolido article on stigma and look at all the stuff that cited that article. It has 466 citations now and yet people without that knowledge try to "reduce stigma" every day.
So why would it be somehow magically different when trying to act on trauma?  Does biology info motivate action or is it something else? Seat belts; "click it or ticket." Smoking; "smokers stink, don't be one." Teen drinking; "Parents who host lose the most." Those are carefully derived public health campaigns based on what that audience needed to hear to motivate action. Why ignore the 300 research articles that says harping on biology made things worse in the mental health industry? Because all the anecdotal evidence in the world about people liking the ACES connection stuff, and you still gotta look at some science on what actually works. Trauma information is needed, of course, but what is the most effective way of getting that info into the world?
3. Action? "Awareness" does not necessarily equal action. Do we want to raise awareness of the problem or solve the problem? There are good tools to build resilience. Like this excellent how-to community resilience manual from the UK. Why not use them? Resilience and awareness are not the same thing. A messaging campaign does not automatically build resilience.
4. Community solutions to trauma?  Trauma is a social problem and not an individual problem. The ACEs Connection people just want to teach people how to self-soothe in response to triggers. Which is an important skill. But what about upstream solutions? What about ending poverty, racial discrimination, injustice, oppression, generational violence, etc.? Or at least making headway on those issues? The UK guide has good action steps on that.
You know what I got in response to raising those issues in the ACEs Connection community? Crickets. No one has answered those questions. People have responded to those discussions by saying, "Of course we need trauma info." "This stuff helped me." "This stuff helps my clients." And worse…."You need to be nicer as an advocate." "You will burn out as an advocate." and "You need to do more self-care."  OR, "This is a valuable discussion" BUT still not talking about the issues. Please feel free to create an account and tell them what you think about all that.
And when you comment on this blog post, if you say, "Well, Corinna sucks as an advocate," instead of responding to the actual issues and actual science, I'll know who you are, too. Hint: the issues are numbered and bolded above to make it easy. And I know I suck as an advocate, but it's F-ing ridiculous to give out a $300,000 grant that doesn't include real science or real community engagement. And someone has to point out naked emperors.
So, I know trauma is a big deal. But how do we best talk about it? Do we let a bunch of social workers who know nothing about our community start a health care messaging campaign that disses huge amounts of relevant research? Well, I guess we already did that. Because they are out there.  And you too, can tell them what you think. Or you can tell me I'm an asshole. I'm fine either way as long as you cite some data and don't just make stuff up.
So what are we doing to to do about it? How do we shape OUR OWN conversation about trauma? Do we want a biology-based narrative about how sick and injured and hopeless our lives are? Or do we want real skills, real compassion, real community action?
Back me up or tell me what I've missed. But don't tell me to go away. Because I'm in this for the long haul. I made a video in response to the local ACEs Connection project director. She asked me, "Who is this recovery movement?" Or whatever we call ourselves. Well, we are the ones who live this need for community solutions every day. We are the ones who get pepper sprayed when the system gets it wrong. We are the ones getting shot by cops when the system gets it wrong. You do not know who we are? We are the ones who know these answers you seek. Why are you not talking to us?
Share my video.
***
Mad in America hosts blogs by a diverse group of writers. These posts are designed to serve as a public forum for a discussion—broadly speaking—of psychiatry and its treatments. The opinions expressed are the writers' own.
***
Mad in America has made some changes to the commenting process. You no longer need to login or create an account on our site to comment. The only information needed is your name, email and comment text. Comments made with an account prior to this change will remain visible on the site.