A new study reveals that patients with obsessive-compulsive disorder (OCD) prefer therapy to psychiatric medications, brain surgery, and alternative treatments. Obsessive-compulsive disorder (OCD) impacts approximately 2% of the population and is typically considered a long-term chronic illness. Exposure and Response Prevention (ERP) may be the most well-supported treatment for (OCD). However, dropout rates indicate that some patients may prefer an alternative therapy. Patient preference may play a role in whether an individual improves when given any particular treatment.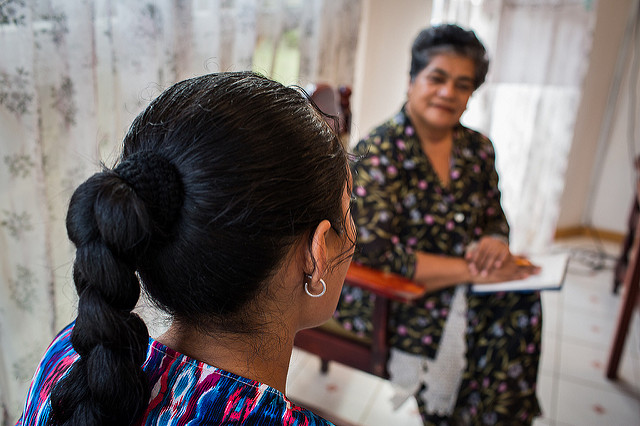 Other treatments for OCD include medication, acceptance and commitment therapy, yoga, and brain surgery. A wide variety of medications are used to treat OCD, including benzodiazepines, antidepressants, and antipsychotics, often in conjunction with ERP. Acceptance and commitment therapy (ACT) is an alternative psychotherapy treatment that incorporates some aspects of ERP along with mindfulness and acceptance-based strategies. Two forms of surgical intervention, deep brain stimulation (DBS) and gamma knife surgery, are supported by early research. Kundalini yoga has received very limited empirical support.
Given these various approaches, patient preference may be an important factor in treatment choice. A new study, published online ahead of print in Psychiatric Services in Advance, examined patient preferences for the myriad treatments available. ERP was found to be the most desired treatment, followed by serotonin reuptake inhibitor (SSRI) antidepressants, which correlates with the level of empirical support for these two approaches. In terms of alternative therapies, ACT was highly regarded by patients, while surgical procedures such as DBS and gamma knife surgery were rated the lowest, below Kundalini yoga. Perhaps unsurprisingly, patients would rather do yoga than have brain surgery.
Patients who were wealthier, had a longer history of OCD treatment, and had private insurance were more likely to prefer SSRIs as a first-line treatment for OCD. The researchers theorized that this may be due to this group having "received high-quality psychiatric care that afforded them the time and attention to discuss and resolve concerns about medication." That is, people without these resources may have had poor experiences with medication management in which they felt pressured or their concerns were not heard. Psychotherapy may have provided an approach tailored to their individual concerns, making it more desirable.
Another finding was that those who were already taking medications (whether SSRIs or benzodiazepines) preferred to add ERP rather than antipsychotics if needed to augment their treatment. The researchers write that "this may reflect the desire to avoid additional psychiatric medication." Patients seem to be aware of the side effect burden of psychiatric medication and the effectiveness of psychotherapy for OCD, and this is reflected in their preferences.
Although this was a small online survey-based study, it provides evidence that patients have particular opinions regarding OCD treatment that may be based on their financial and insurance resources. These predilections may impact treatment adherence and dropout rates. This illuminates the need to tailor treatment approaches based on individual preferences and past experiences in order to maximize the effectiveness of treatment.
****
Patel, S. R., Galfavy, H., Kimeldorf, M. B., Dixon, L. B., & Simpson, H. B. (2016). Patient preferences and acceptability of evidence-based and novel  treatments for obsessive-compulsive disorder. Psychiatric Services in Advance. doi: http://dx.doi.org/10.1176/appi.ps.201600092 (Abstract)
***
Mad in America hosts blogs by a diverse group of writers. These posts are designed to serve as a public forum for a discussion—broadly speaking—of psychiatry and its treatments. The opinions expressed are the writers' own.
***
Mad in America has made some changes to the commenting process. You no longer need to login or create an account on our site to comment. The only information needed is your name, email and comment text. Comments made with an account prior to this change will remain visible on the site.