A recently published article in the Journal of the American Medical Association highlights an increase in emergency department (ED) visits due to drug-related adverse or negative events. The data reveals the increase in these events between 2013-13 compared to 2005-06.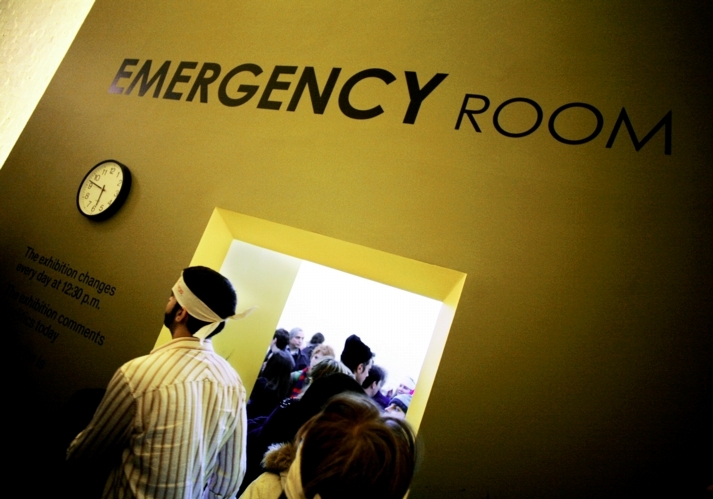 The researchers extracted their data from the National Electronic Injury Surveillance System–Cooperative Adverse Drug Event Surveillance (NEISS-CADES) project which has included between 58-63 hospitals in the United States since 2004. Adverse events ranged from mild to moderate allergic reactions to hemorrhaging, palpitations, loss of consciousness, gastrointestinal disturbances, hypoglycemia, etc., depending on the drug.
They report, "The prevalence of emergency department visits for adverse drug events in the United States was estimated to be 4 per 1000 individuals in 2013 and 2014. The most common drug classes implicated were anticoagulants, antibiotics, diabetes agents, and opioid analgesics."
The following is a summary of their results based on stratifying information based on different age groups:
 Adults over the age of 65 years
The rate of adverse drug events was highest for adults over the age of 65 years – 34.5% of ED visits in 2013-14, compared to 25.6% in 2005-06. Hospitalization rates were also highest for this group following an ED visit (43.6% visits), 7 times higher than for any other age group. 4 of the 15 most common drugs involved in ED visits "were anticoagulants (warfarin, rivaroxaban, dabigatran, and enoxaparin) and 5 were diabetes agents (insulin, metformin, glipizide, glyburide, and glimepiride)." Additionally, Beers criteria violations (which lists potentially inappropriate medications to be avoided in older adults) were involved in approximately 3.4% of cases for medications that are "potentially inappropriate" and 1.8% of cases that are "potentially inappropriate medications to always avoid"
Children and adolescents aged 19 or younger
Eight of the 15 most commonly implicated drugs for this group were antibiotics and 2 were medications typically indicated for ADHD.
Children 5 years or younger – antibiotics were the most common drug class associated with adverse events.
Children 6-19 years – Antibiotics associated with 31.8% ED visits and antispychotics were the second most common class. At least one neuropsychiatric drug (anticonvulsant, antidepressant, antipsychotic, opioid analgesic, sedative or hypnotic agent, or stimulant) was involved in 23.5% of ED visits.
Other ages: Rates of adverse events also increased for adults between the ages of 50-64 in 2013-14 compared to 2005-06 but stayed the same for all other groups.
Based on their findings the researchers suggest that targeting specific drug classes implicated for certain age groups might be beneficial. For example, physicians may reduce inappropriate antibiotic prescription for children for infections for which watchful waiting is recommended. The data also reveals a need to more closely monitor antipsychotic prescription in children. Prescribing antipsychotics to children is a practice that has increased dramatically over the last 20 years, despite recommendations against their use. While antipsychotics are not indicated as a first-line therapy for children and they are often used for off-label purposes. Prescription monitoring may be especially important in children diagnosed with a developmental disability like autism.
For older adults, with respect to anticoagulant agents, the researchers note promising results from anticoagulant management programs. Based on the rates of inappropriate medication prescription for older adults, they report that "the Beers criteria have limited utility in identifying patient populations who are at highest risk for adverse drug events" and may need to be replaced by other more specific guidelines.
Finally the researchers outline the limitations of their study that may have led to underestimation of adverse drug events: 1) limiting their data collection to ED visits 2) reduced likelihood of ED physicians to detect low severity adverse events 3) elimination of fatal drug adverse events in this analysis 4) elimination of ED visits related to abuse or self-harm in this analysis 5) not calculating per-prescription rates, which could have provided more data to identify specific trends.
They conclude, "there is ample opportunity to improve patient safety by focusing attention on the adverse drug events consistently found to be common, serious, and measurable."
****
Shehab, N., Lovegrove, M. C., Geller, A. I., Rose, K. O., Weidle, N. J., & Budnitz, D. S. (2016). US Emergency Department Visits for Outpatient Adverse Drug Events, 2013-2014. JAMA, 316(20), 2115-2125. doi:10.1001/jama.2016.16201 (Abstract)