A new study, published in the Journal of Affective Disorders, examines the effect of interpersonal therapy on reducing the development of postpartum depression in mothers on public assistance. The results of the blinded, randomized controlled trial indicate that interpersonal therapy reduces the risk of postpartum depression during the first 6 months after mothers give birth.
"Pregnancy provides an opportunity to initiate a preventive intervention that could impact the health and well-being of both mother and infant, reducing the burden of disease," write the researchers, led by Caron Zlotnick, psychologist at Women and Infants Hospital in Rhode Island and honorary professor at University of Cape Town in South Africa.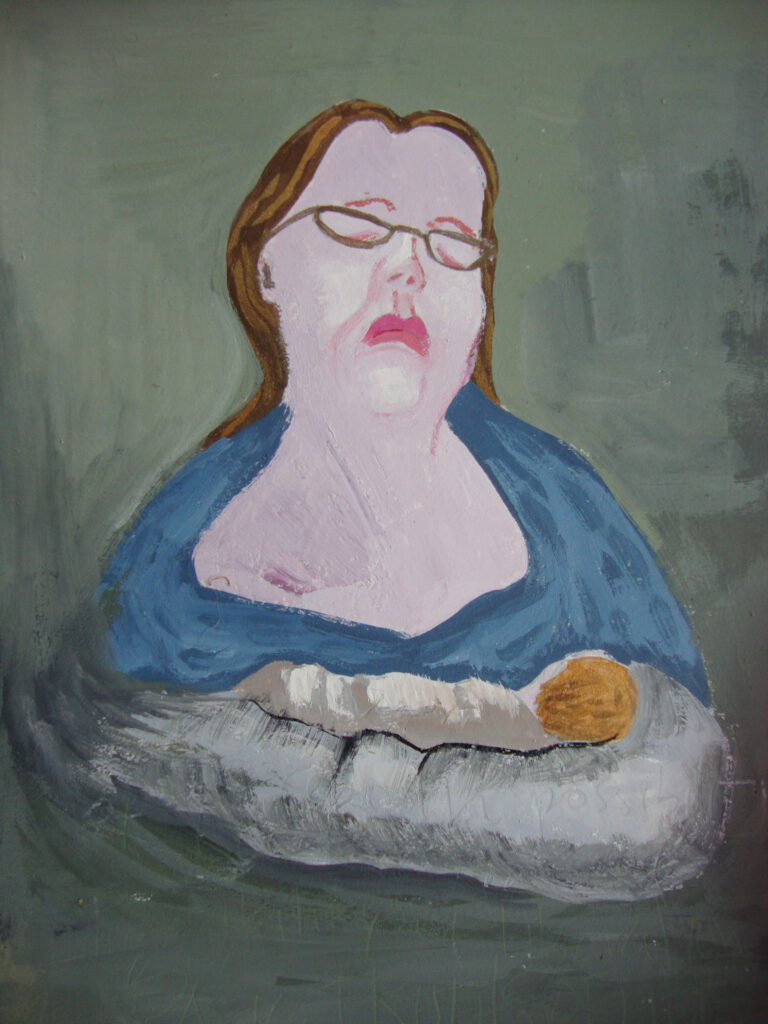 Studies show that 10-15% of women who have recently given birth experience postpartum depression, with higher rates for financially disadvantaged mothers. Accessing effective treatments can be especially difficult for mothers who identify as low-income. In addition, many women who are breastfeeding may not want to take one of the most common treatments for depression—antidepressant medication.
Psychosocial interventions have been shown to decrease the likelihood that women will experience postpartum depression. Interpersonal therapy (IPT) is a psychosocial intervention that has been empirically shown to treat major depression. The authors of the current study suggest that IPT may be beneficial for reducing the risk of developing postpartum depression:
"IPT-based interventions target those factors that appear to play a role in PPD [postpartum depression] (e.g., social support, role transitions, life stressors)."
The authors had previously conducted two pilot studies to test whether IPT can help prevent postpartum depression and found positive results. The current study uses a larger sample of pregnant women who were on public assistance and deemed at risk for postpartum depression "to examine the efficacy of this IPT-based intervention on reducing the risk of PPD [postpartum depression]."
The researchers conducted a longitudinal, blinded, randomized controlled trial to compare rates of developing postpartum depression in 104 women who received IPT versus 101 women who received treatment as usual. Mothers were followed up to 12 months post-delivery and were considered to have developed postpartum depression if they experienced a major depressive episode within 6 months of giving birth.
The IPT intervention was the Reach Out, Stand strong, Essentials for new mothers (ROSE) Program. ROSE includes 4 group sessions over 4 weeks during pregnancy, as well as a booster session 2 weeks post-delivery. The authors describe the program:
"The content of the intervention focuses on managing role transitions with an emphasis on transition to motherhood, developing a support system, developing effective communication skills to manage relationship conflicts before and after the birth of their baby, goal setting, and psychosocial resources for new mothers."
Participants were an average age of 22.7 years old. The majority of women identified as single (46% of control group; 60% of intervention group). Over a third (38%) of participants identified as Latina, with 28% identifying as Caucasian, and 23% identifying as Black.
Almost twice as many participants in the control group (31%) developed postpartum depression compared to the group who received IPT (16%). This difference was found to be statistically significant (p = 0.041). Over the 12 months of observation, 40% of participants in the control group and 26% of participants in the intervention group experienced a major depressive episode. The authors describe this effect as "marginally significant (p = 0.052)." The researchers acknowledge a limitation that women in the IPT group received a greater amount of contact with providers than women in the control group, and this may have contributed to reduced rates of postpartum depression.
The results of this larger study bolster findings from the researchers' pilot studies and continue to suggest that IPT is an effective preventative treatment for postpartum depression. The authors highlight that "the first 6 months after delivery is considered a time of elevated risk and vulnerability for unipolar depression" and therefore having a treatment that reduces risk during this period "is potentially impactful in relation to the social and economic burden of the disease."
"The delivery of the ROSE Program during pregnancy may be optimal timing given that women are in regular contact with health professionals and are motivated to make changes to benefit the health outcome of the baby," suggest the authors.
As of January 2016, the United States Preventive Services Task Force (USPSTF) "recommends screening for depression in the general adult population, including pregnant and postpartum women." Many have concerns about this recommendation, mainly that more screening will lead to more pregnant and postpartum women being prescribed antidepressants. Therefore, it is important to have alternative treatments that can be offered to pregnant and postpartum women who screen positive for depression. Zlotnick and colleagues provide important RCT-based evidence to support IPT as one of those alternatives.
****
Zlotnick, C., Tzilos, G., Miller, I., Seifer, R., & Stout, R. (2016). Randomized controlled trial to prevent postpartum depression in mothers on public assistance. Journal of Affective Disorders, 189, 263-268. http://dx.doi.org/10.1016/j.jad.2015.09.059 (Abstract)