A recent study, published in Social Psychiatry and Psychiatric Epidemiology, uses a social identity theory to better understand risk factors for women developing postpartum depression. The results of a survey of mothers who gave birth within the last year, conducted in the US, find that women who maintain their membership in social groups are less likely to develop postpartum depression.
"By specifying more closely the social determinants of postpartum depression, it provides insight not only into the way that changes in social identity can impact women's postpartum mental health, but also into the means by which practitioners might best deliver a social cure," write the authors, led by Magen Seymour-Smith, a researcher at the University of Queensland in Australia.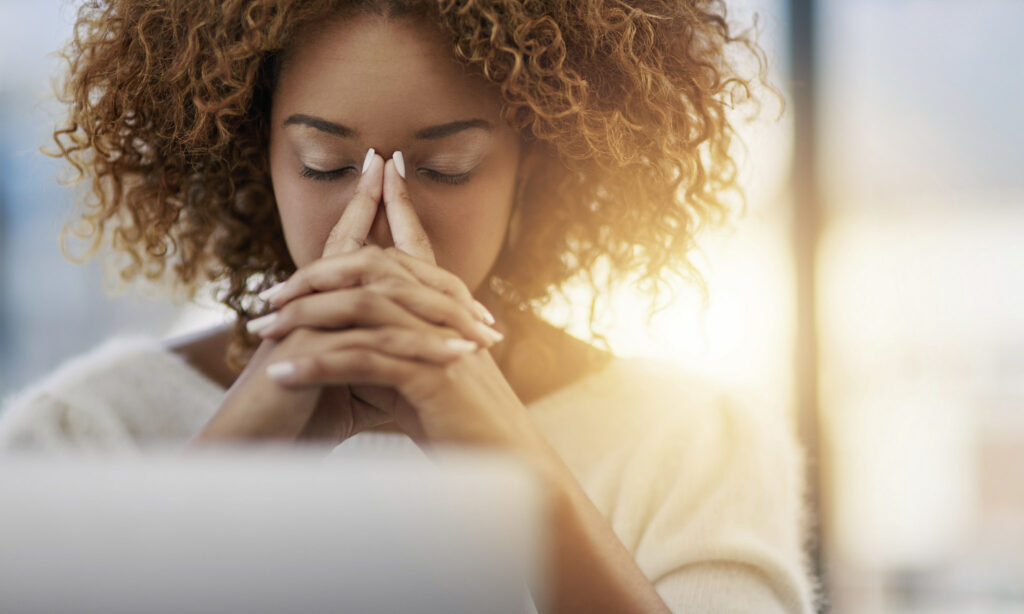 The authors report, "the postpartum period presents the highest risk for women's mental health throughout the lifespan" with 13% of mothers experiencing postpartum depression. Lack of social support has been shown to be a significant predictor of postpartum depression. Membership in social groups provides a sense of belonging and a source of social support. The authors state, "whatever the basis of a particular group membership, the feeling of 'us' that members experience has benefits for mental health."
The Social Identity Model of Identity Change (SIMIC) suggests that our social identities partly make up our sense of self. Therefore, losing social identities (e.g., no longer being part of a previous social group) threatens well-being. In the case of postpartum depression:
"SIMIC suggests that one reason for this increased risk is that the transition to motherhood often involves women giving up recreational activities (and associated membership of activity groups) and employment (and associated membership of work groups) and thereby losing important aspects of their social sense of self," write the authors.
According to SIMIC, maintenance of group memberships, or replacing lost memberships with new ones, can mitigate the stress of life transitions. Using this model in the present study, the researchers "aim to investigate the effects of changes in social identity associated with this life transition on women's postpartum mental health." The researchers conducted an online survey, "Your Baby, Your Story" and analyzed data from 382 women who gave birth within the past year. The survey included questions on social identity and group membership, as well as depression symptoms using the Depression Anxiety Stress Scales (DASS) and the Edinburgh Postnatal Depression Scale (EPDS).
About 17% of mothers reported having a diagnosis of depression before giving birth. Only 17 women (4.4%) reported a diagnosis of postnatal, or postpartum, depression. "However, 162 women (41.9%) had a score of >13 on the EPDS, indicating significant emotional distress," report the researchers.
Mothers experienced a small reduction in multiple group memberships after giving birth. Results show that current group memberships and continuity of memberships from before giving birth are negatively correlated with depression (i.e., mothers who maintain group memberships are less likely to become depressed). Contrary to the researchers' expectations, gaining new memberships after giving birth was unrelated to developing depressive symptoms. The researchers also find, "the more that a mother identifies as a mother the less likely she is to experience depressive symptomology after giving birth."
Studies consistently show that psychosocial factors are the largest risk factors for developing postpartum depression. However, standard screening instruments, such as the Edinburgh Postnatal Depression Scale, do not assess for psychosocial supports or other contextual factors. Given the US Preventive Services Task Force's recent recommendations to screen all adults for depression, including pregnant and postpartum women, the lack of social context in the screening process is of great concern.
"This study provides evidence that loss of valued social networks during pregnancy and the postpartum period should be considered to be a significant risk factor in its own right that warrants screening and intervention," urge the researchers.
Many fear that increases in screening will result in more pregnant and postpartum women being prescribed antidepressant medications. The authors state, "given that the vast majority of mothers refuse pharmacological treatment due to concerns about side effects and breast feeding, a program that targets social (rather than individual) dysfunction may be preferable for many women." The authors recommend practitioners provide resources on social networks and that treatments address strengthening group memberships. Relatedly, a recent study found that Interpersonal  Therapy may help prevent postpartum depression.
It is essential to better understand what factors contribute to the development of postpartum depression in order to provide enhanced supports for new mothers. The authors are the first to provide evidence that SIMIC "offers an important new way of conceptualizing postpartum depression—and one that has profound implications for both researchers and practitioners."
****
Seymour-Smith, M., Cruwys, T., Haslam, S. A., & Brodribb, W. (2017). Loss of group memberships predicts depression in postpartum mothers. Social Psychiatry and Psychiatric Epidemiology, 52, 201-210. doi:10.1007/s00127-016-1315-3 (Abstract)