A new study, published in the International Journal of Qualitative Studies on Health and Well-being, aims to highlight popular misconceptions about ADHD and promote considerations for teachers and mental health professionals who work with schools.
"Teachers and other school personnel are often the first to suggest the diagnosis of ADHD in a child," they write. After all, "Previous research suggests that teachers tend to feel insecure about dealing with behavioural problems and hesitant to accept responsibility for students with special needs."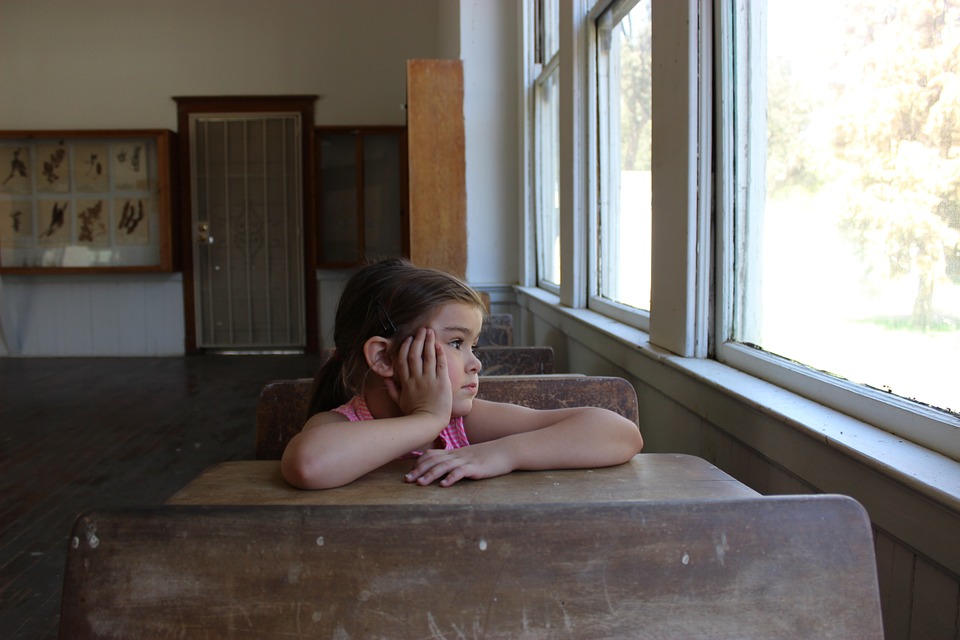 Attention deficit hyperactivity disorder (ADHD) is a controversial disorder that is often first diagnosed in schoolchildren, as its primary features are restlessness and difficulty focusing on complex tasks for extended periods of time. However, researchers have raised concerns about overdiagnosis and overmedication.
Critics have stated that the diagnosis is overly broad and the symptoms are vague enough that anyone could meet the criteria. In 2011, for instance, approximately 20% of high school boys in the US carried a diagnosis of ADHD. The supposed evidence that ADHD is a medical disorder has also met with intense criticism in the research community, and a recent controversy was reported on here at Mad in America.
The researchers of the present study included Sanne te Meerman, Laura Batstra, Hans Grietens, and Allen Frances. Frances was the chair of the DSM-IV taskforce and has written extensively about ADHD overdiagnosis and overmedication of children.
The authors suggest that the medical explanation of ADHD is popular amongst teachers, as it absolves them of the responsibility of engaging students who are seen as problems in the classroom.
Once students are classified as having ADHD, they become the responsibility of the medical system instead of the school system. Thus, the problem of classroom behavioral engagement is redefined as a medical problem with the individual student, rather than an issue with the teacher's inability to generate an engaging learning environment for children.
However, the researchers note many misconceptions about ADHD that contradict the medical narrative of the disordered brain.
One of the points raised by the article is the finding, replicated in numerous studies, that the youngest children in the classroom are twice as likely to receive a diagnosis of ADHD and to be put on stimulants.
"Apparently, health care professionals and teachers tend to classify relative immaturity as ADHD."
Thus, the authors suggest that "Teachers should be aware of the many potential causes of a child's unruly behavior" and that teachers and psychological professionals should consider the child's age (relative to the others in the classroom) before suggesting a diagnosis of ADHD or prescribing stimulants.
The second point made by the researchers is that ADHD does not "cause" behavioral problems. Rather, ADHD is simply what we call those problems when they appear. As such, saying that ADHD causes behavioral problems is circular reasoning.
The researchers remind us that "There are no measurable biological markers or objective tests to establish the presence or absence of ADHD (or any other given DSM syndrome)." Although it could be useful to label a cluster of behaviors, that does not imply that an underlying illness causes those behaviors or that the category of those behaviors is itself an explanation for them.
The researchers encourage teachers and psychological professionals to keep in mind that a daunting list of environmental factors is associated with the behaviors termed ADHD. These can range from "divorce, poverty, parenting styles, low maternal education, lone parenthood and reception of social welfare, sexual abuse, lack of sleep, heritability and perinatal issues to eczema, artificial food additives, mobile phone use, and growing up in areas with low solar intensity."
The researchers also note that almost all children diagnosed with ADHD have "normal" brains—that is, brains that are similar to children who are not diagnosed with ADHD. Additionally, they write that the evidence that there is a genetic component is overstated. These factors have also been written about here at Mad in America as part of the ongoing controversy.
Another point brought up by the researchers is that ADHD medications are not effective over the long-term: they write that long-term studies show "no significant difference between medicated and non-medicated children" or "worse outcomes and adverse effects" after several years. This means that outcomes for unmedicated children diagnosed with ADHD were the same or better than outcomes for children who were placed on stimulant medication.
Finally, the researchers bring up concerns about the effects of an ADHD diagnosis for children. They write:
"Some known disadvantages of a diagnosis are: low teacher and parent expectations that become self-fulfilling prophecies (Pygmalion/Golem effect); prejudice and stigmatization of diagnosed children; children applying stereotypes to themselves, leading to self-stigma and low self-esteem; decline of self-efficacy; a less effective and potentially counter-effective focus on fixed traits instead of behaviours; a more passive role towards problems; difficulties getting life and disability insurances later on in life; and the risk of overlooking contextual, social and societal explanations, due to the specious explanation offered by labelling."
The researchers hope that their work will help promote effective ways of working with the kids who exhibit restlessness and inability to focus. According to the authors, "Research indicates that many young children, particularly those diagnosed with ADHD, thrive with more space for physical activity, playful learning, and smaller classrooms." With these environmental changes, there may be no need to diagnose and medicate 20% of high school boys.
****
te Meerman, S., Batstra, L., Grietens, H., & Frances, A. (2017). ADHD: a critical update for educational professionals. International Journal of Qualitative Studies on Health and Well-being, 12(sup1), 1298267, http://dx.doi.org/10.1080/17482631.2017.1298267 (Abstract)