In this piece for The Sunday Times, Oliver Thring tells the story of Katinka Blackford Newman, a woman who became psychotic after taking antidepressants and who now investigates the links between antidepressants, suicide and violence. On Wednesday, the BBC's Panorama will broadcast "A Prescription for Murder?" prompted by Blackford Newman's research.
"After a few doses Blackford Newman had become psychotic. She began raving incomprehensibly, unable to stop moving because of a painful and frightening condition called akathisia. Her vision blurred and she started hallucinating.
'I was looking down on myself from above,' she says today. 'I could see blood spurting out of my stomach.' Confused but strangely calm, she picked up a kitchen knife and slashed her own arm.
She began believing she had stabbed her children to death and that her movements were being broadcast to the nation. When she turned on the television, she thought everyone on it was talking about her. Her horrified family took her to a private hospital in central London, where she told psychiatrists that she had 'made a suicide pact with God'. They increased her medication."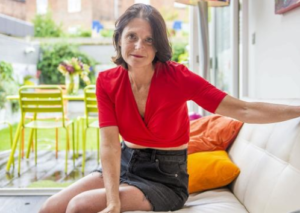 ***
Back to Around the Web