In a recent submission to the journal Psychosis, Akiko Hart, writes a first-person account titled "When we lose hope: experiences from Hearing Voices groups." Reflecting on her experiences in Hearing Voices groups, she writes on the importance and role of hope in mental health care. She draws attention to the notion that hope and hopelessness can — and often do — co-exist.
"For me, holding hope is saying or thinking – I hear your hopelessness, and why hope might feel too heavy, or futile, or unbearable for you right now – so I will hold hope for you, because I believe in you."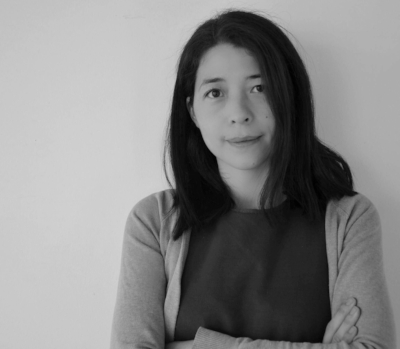 She writes that even though hope is at the core of the group process, it is often hard to hold hope for yourself and receive hope from others. While we need hope to continue trying to get better (whatever that may mean for the person) it can often feel burdensome to carry.
"Hope felt like a sack of potatoes they were dumping on me. Here is all the hope I and everyone else have for you – please take it o us because it's too heavy for us to carry."
Because of the weighty-ness of hope, one of the strengths of the Hearing Voices groups is that the group holds hope:
". . . in a Hearing Voices group, I'm not sure that hope even needs to be articulated with words. It's there in the room because the group exists. . . the very fact that there is a group means there is hope. . .  And sometimes within a group, we are able to hold hope together, briefly, in that hour. . ."
Akiko goes on to write, very honestly, that often in the work when hope is overshadowed by hopelessness, one can feel helpless.
". . . I'm not always able to hold hope in a way that feels helpful. I have had friends who have struggled, who feel stuck and who want to die. And, against all my training, all my theory, my immediate response is to offer hope, to push it on them, to try and make them see it. You can make it, I believe in you, you are strong. (Please live. Please live.)""

"Why am I telling her she is strong when she feels weak and broken? Why am I telling her she can make it when she is telling me she is done? It is, I think, because I feel helpless."
This notion of hope and hopelessness co-existing is reminiscent of the research carried out by Larry Davidson on recovery. In a 2007 review, Davidson & Roe write on the concept of "recovery in" and "recovery from" mental "illness." In this framework, "recovery from" is defined as a return to "normal", pre-"illness" state, characterized by an amelioration of symptoms that allows the individual to return to "normal" levels of functioning. "Recovery in" accepts that some of the experiences may not go away, and "refers to the process of living one's life, pursuing one's personal hopes and aspirations, with dignity and autonomy, in the face of the ongoing presence of an illness and/or vulnerability to relapse."
Just as recovery can exist with the "symptoms" and "experiences," hope can exist with challenges, setbacks, dark places, and hopelessness.  It is the acknowledgment that 'illness' and health are not and do not have to be black or white, but that they can co-exist, that allows for a more honest understanding of human experience to emerge. Akiko beautifully depicts this existence:
 ". . . as dark as it was, it wasn't all hopelessness. I could still laugh, I could look at my daughter's face and wonder at her beauty – and also, in the same moment, want to die. It wasn't all or nothing. The hopelessness and hope were layered and intertwined."
In this thoughtful account, we are presented with a complex reality of hope, hopeless and helplessness in the context of mental health care that we are challenged to face.
". . . hopelessness usually engenders in me complex feelings of both hopelessness and helplessness. And yet, I work in mental health, where hopelessness is a daily occurrence. And isn't mental health about helping people?"
****
Hart, A. (2017). When we lose hope: experiences from Hearing Voices groups. Psychosis, 1-4. (Link)