At the 125th annual convention of the American Psychological Association (APA), Dr. Julianne Holt-Lunstad announced that an increasing portion of the U.S. population regularly experiences social isolation and loneliness. The risk of premature mortality associated with experiencing loneliness, she adds, may exceed the risks associated with obesity.
"Being connected to others socially is widely considered a fundamental human need — crucial to both well-being and survival. Extreme examples show infants in custodial care who lack human contact fail to thrive and often die, and indeed, social isolation or solitary confinement has been used as a form of punishment."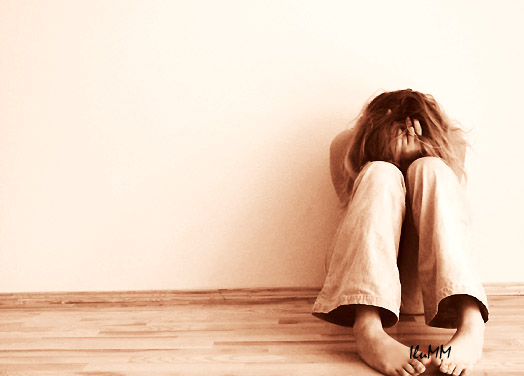 About a quarter of the U.S. population lives alone, according to the latest census data. Rates of marriage and the number of children per household has declined, and more than half of the population is unmarried. Loneliness data, collected by the American Association of Retired Persons (AARP), found that 42.6 million American adults over the age of 45 are estimated to be suffering from chronic loneliness.
Holt-Lunstad presented data from two meta-analyses to further elucidate the connection between social isolation and loneliness on premature death. Results from the first meta-analysis, which included 148 studies and over 300,000 participants, demonstrated a 50% reduction in the risk for premature mortality for individuals reporting greater social connection.
The second meta-analysis included over 3.4 million participants mostly from North America, with some representing Europe, Asia, and Australia. Drawing from 70 studies, these findings illustrated that social isolation, loneliness, and living alone each had a "significant and equal effect on the risk of premature death."
Considering how the findings of these meta-analyses highlight that the risks associated with loneliness are comparable or greater than those associated with obesity, Holt-Lunstad encourages prioritizing further research to better understand the issue and avenues for intervention and amelioration.
"There is robust evidence that social isolation and loneliness significantly increase risk for premature mortality, and the magnitude of the risk exceeds that of many leading health indicators."
Possible approaches span from individual-level interventions, such as social skills training, to community projects that prioritize shared social spaces for gatherings, such as recreation centers and community gardens. As school and work represent salient environments where individuals tend to spend a meaningful portion of their lives, it becomes important to encourage social connectedness in these settings.
Holt-Lunstad suggests that people prepare for retirement not just financially, but socially, and that doctors include social connectedness in their medical screenings.
"With an increasing aging population, the effect on public health is only anticipated to increase. Indeed, many nations around the world now suggest we are facing a 'loneliness epidemic.' The challenge we face now is what can be done about it."
****
American Psychological Association. (2017). So Lonely I Could Die [Press release]. Retrieved from http://www.apa.org/news/press/releases/2017/08/lonely-die.aspx (Link)