New research, led by April Bowling at Merrimack College, has found that stimulant medication use by children diagnosed with 'ADHD' predicts lower BMI for several years, then a sharp increase in BMI by eighth grade. The article, published in the journal Obesity, provides evidence that children who used stimulant medications for ADHD initially had the typical stunted growth shown in other studies. However, during fifth through eighth grade, children taking these medications experienced a much higher growth in BMI than other children.
"BMI in fifth grade, when children were an average of 11 years old, was significantly lower among children taking medication to manage their ADHD symptoms as compared to children who were not taking medication," Bowling reports. However, "the children in our analysis taking stimulants […] experienced greater increases in BMI between fifth and eighth grade."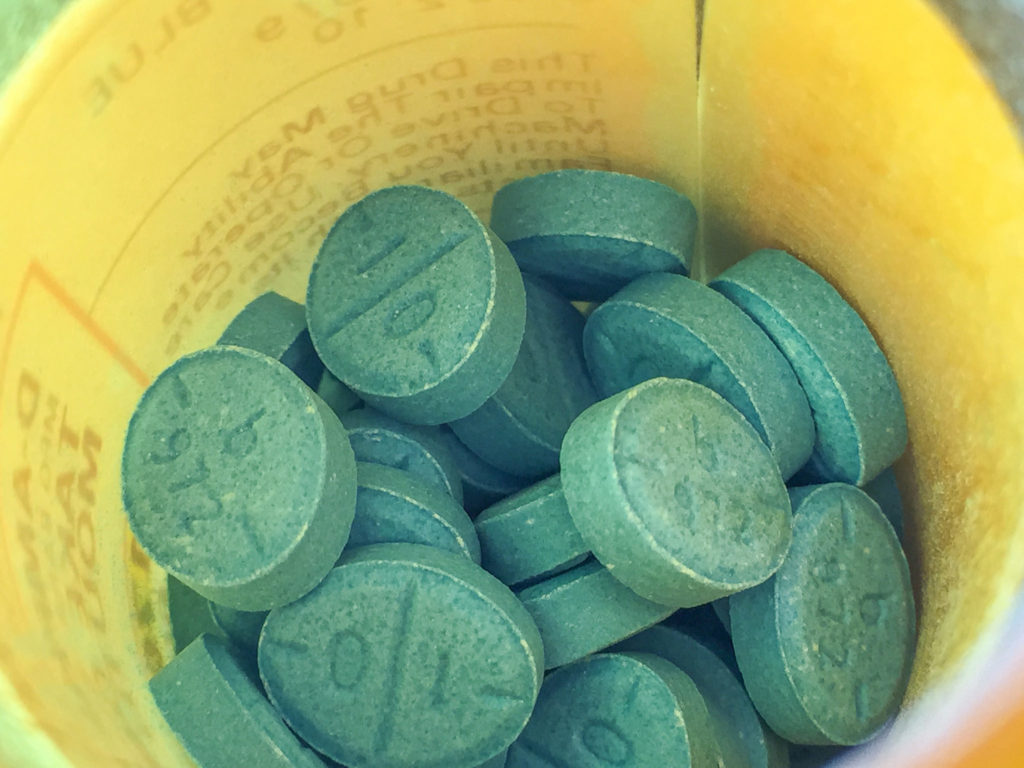 Children taking stimulants experienced this pattern of sudden sharp increase in BMI between fifth and eighth grade. However, children who were not taking medications for ADHD experienced the same BMI change as children who did not have an ADHD diagnosis.
One previous study, led by Brian Schwartz, was published in the journal Pediatrics in 2014. Schwartz found a similar increased BMI in adolescence for students who were prescribed ADHD medications.
Schwartz's study used a longitudinal analysis of health record data from 163,820 children in Pennsylvania. In that study, there was no increased BMI trajectory for unmedicated children. However, children who were taking stimulants experienced a sharp increase in BMI, leading to overweight and obesity classifications by high school. Schwartz described this as a "rapid rebound to higher BMIs."
In the current study, Bowling set out to replicate this finding with a more nationally representative sample, including more diverse racial groups—and to be able to rule out dietary and exercise changes that might have contributed.
The study focused on stimulant medications, such as Adderall (amphetamine salts) and Ritalin (methylphenidate). Bowling wanted to study a large, diverse group of children to determine if these medications were associated with increased BMI over time. Previous researchers had hypothesized that this BMI increase might be due to dietary or exercise changes, instead of medication use. However, the current study is able to rule out these other potential causes.
The current study included 8,250 children. 650 of those (8%) carried an ADHD diagnosis. Almost 60% (380) of the children with an ADHD diagnosis were prescribed a medication by 8th grade. All children taking medication were considered to be taking stimulants since stimulants are by far the most common medications for ADHD.
Unfortunately, Bowling's study could not follow the children past eighth grade, so the researchers could not say for sure whether the increasing BMI trend would have continued into overweight and obesity. However, they cite Schwartz's study as an example of evidence that it might.
Of course, the BMI has been criticized as a measure of health. Previous criticisms focus on outliers, such as heavily muscled athletes, who have high BMIs. Other criticisms include some evidence suggesting that higher BMIs are not actually correlated with poor health outcomes.
However, it is still a standard method of calculating body fat and appears to generally correlate with metabolism, which is a helpful metric in this study. It serves as an example of a physical effect that is seen only in the children taking stimulant medication—an effect that may have potential health consequences as the children reach adolescence.
As expected, the ADHD diagnosis was also correlated with poor diet. However, this was true regardless of whether the child was taking medication or not. Thus, poor diet could not have been responsible for the effect. Likewise, in the analysis, exercise levels were not found to be responsible for the effect.
The researchers suggest that clinicians assess diet and exercise for children diagnosed with ADHD, but that this is likely not responsible for the BMI rebound. Instead, they suggest that more research be conducted into the potential metabolic side effects of prescription stimulants that are given to children.
****
Bowling, A., Davison, K., Haneuse, S., Beardslee, W., & Miller, D. P. (2017). ADHD medication, dietary patterns, physical activity, and BMI in children: A longitudinal analysis of the ECLS‐K study. Obesity. doi:10.1002/oby.21949 (Link)