Recently, Merten, Cwik, Margraf, and Schneider (2017) out of Ruhr-Universität Bochum in Germany sought to explore the relationship between mental disorder diagnoses in children and adolescents, and disease prevalence trends. The exponential increase in diagnosis of mental health disorders among youths has occurred at a faster pace than trends in the increased prevalence of such disorders. Overdiagnosis has been proposed as an explanation for this discrepancy.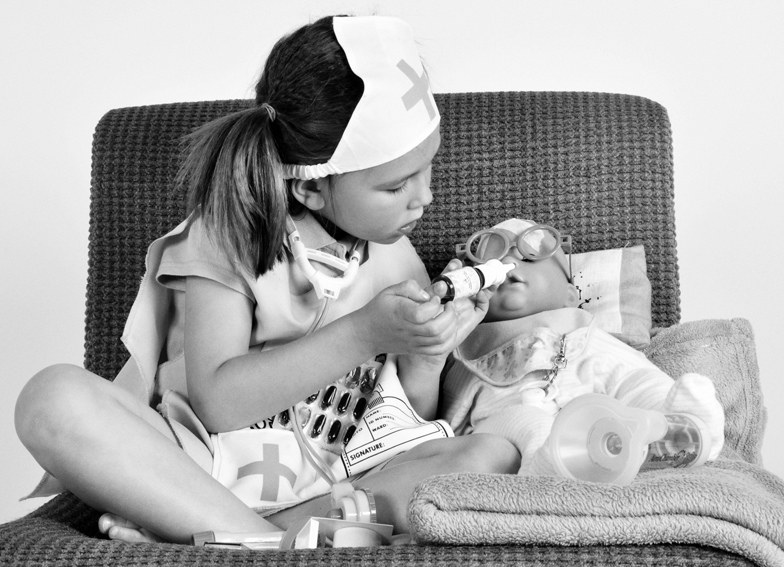 Merten and colleagues conducted a systematic review of studies on the overdiagnosis of mental health conditions in childhood to investigate empirical evidence for overdiagnosis. While most studies outlined in their systematic review implicated overdiagnosis in increased mental health diagnoses in youth, only one explored overdiagnosis from a methodological point of view. Further research is needed to test suspicions of overdiagnosis in domains beyond the alarmingly popular ADHD diagnosis.
The diagnosis process for mental disorders differs from that of somatic disorders in that diagnosticians must rely heavily on their own clinical judgment in the absence of biomarkers to indicate the presence of disease. The process of evaluating children and adolescents may be more complicated than assessing adults, as diagnosticians must negotiate a combination of a client's self-report data, input from caregivers and significant others, and their own understandings of diagnostic criteria. When children are very young or otherwise unable to articulate their experiences, clinicians must make inferences unnecessary when serving adults.
In higher-income countries, in which healthcare and education are more easily attained, access to mental health supports may simultaneously ease and complicate the diagnosis process and perceptions of psychological disorder. Authors report that some of the factors that contribute to overdiagnosis in developed countries include:
"Growing awareness of mental disorders and an accompanying reduction in stigmatization…. Children and adolescents, who remained underdiagnosed in the past, might receive a correct diagnosis and treatment today.
Improved diagnostic procedures may have led to better identification of mental disorders.
Changes in diagnostic criteria lead to reduced thresholds for a diagnosis, resulting in increases in prevalence rates following each published version of the Diagnostic and Statistical Manual of Mental Disorders (DSM)….
Diagnosticians may not strictly adhere to diagnostic criteria. Instead, their clinical judgment is affected by heuristics and biases."
To synthesize literature to-date regarding overdiagnosis of children and adolescents, and to tease out some contributing factors, Merten and team completed both a systematic review with carefully defined parameters and a non-systematic overview of findings from high-quality publications that didn't meet systematic review qualifications. They were able to identify a total of 17 papers meeting systematic review inclusion criteria. Of those identified, several explored the overdiagnosis and overmedication of ADHD.
Researchers highlight two phases of the diagnosis process in which error can occur contributing to overdiagnosis; the information gathering phase, and the decision-making phase. Within information gathering, informants may misrepresent lived experiences, or characteristics of the child or adolescent may be misleading.
Within information gathering, informants may misrepresent lived experiences, or characteristics of the child or adolescent may be misleading. Within decision-making, diagnostician mistakes, inadequate diagnostic criteria, and health-system pressures and structures can all contribute to overdiagnosis trends.
While almost all studies examined referred to overdiagnosis as an explanation for the increase in mental health diagnoses, one, in particular, evaluating patterns in diagnosis of ADHD in childhood, found significant evidence for overdiagnosis. Another study reported that only one in four pediatricians refer to DSM criteria when making a mental health diagnosis, and yet another reported that mental health professionals were less liberal with mental health diagnoses to children than other professionals also certificated to do so. Low interrater reliability regarding what constitutes clinically significant "symptoms" poses a potential risk to children being evaluated.
Merten and colleagues were unable to draw concrete conclusions in their investigation, calling for future research comparing false-negatives and false-positives in mental health condition diagnoses in childhood. However, their search points confidently toward the possibility of overdiagnosis of children by medical and mental health professionals in developed countries. Although factors contributing to overdiagnosis may not be sinister in nature, patterns such as improper adherence to diagnostic criteria by clinicians should continue to be carefully examined so that children and adolescents aren't inappropriately diagnosed and mistreated.
****
Merten, E. C., Cwik, J. C., Margraf, J., & Schneider, S. (2017). Overdiagnosis of mental disorders in children and adolescents (in developed countries). Child and Adolescent Psychiatry and Mental Health, 11(1). (Link)