Researchers from Buenos Aires Argentina explore the risk for cardiovascular disease in people prescribed antipsychotic drugs. Their study finds that patients who started on intermediate and high-risk antipsychotics were at significantly higher risk of experiencing a cardiovascular event than those who began with a lower risk medication.
Individuals diagnosed with schizophrenia often experience numerous comorbid conditions including (among others) obesity and type 2 diabetes mellitus which can increase the rate of cardiovascular disease (CVD) and mortality within this population. Moreover, cardiovascular disease has been implicated in the widening mortality gap between persons with schizophrenia or bipolar diagnosis and the general population.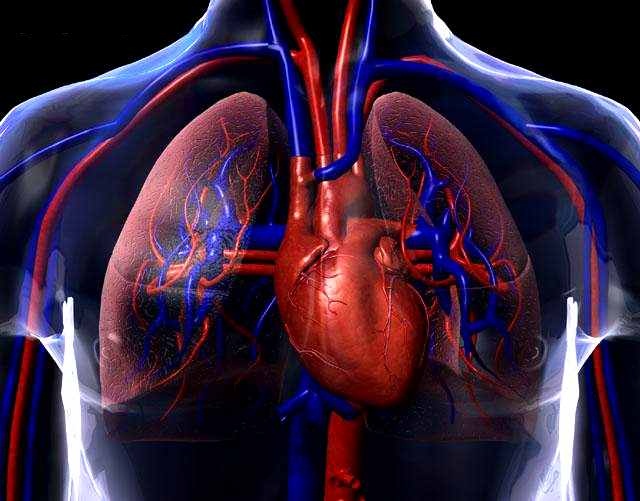 Given the high incidence of CVD in persons prescribed antipsychotics, as well as weight gain and metabolic abnormalities, the present study aimed to evaluate the effect of various antipsychotic medications. The different drugs were classified as either low, intermediate, or high risk for cardiovascular events. The researchers conducted a retrospective cohort study of 1,008 patients receiving antipsychotic medications for the first time. The participants were and assessed outcome measures at two and five years.
Baseline characteristics collected included age, sex, year of index date, psychiatric diagnoses, and baseline characteristics regarding prior cardiovascular events. Risk factors and markers for CVD were also examined along with chronic pulmonary obstructive disease, heart failure, chronic renal failure, malignancy, tobacco and alcohol use, number of hospitalizations and number of suicide attempts.
The primary outcome of interest was the composite of acute myocardial infarction, acute coronary syndrome, ischemic stroke, peripheral artery disease, or a new revascularization procedure. The composite secondary outcomes included time to the composite of the primary outcome plus all-cause mortality as well as onset of type-2 diabetes mellitus
The different antipsychotic drugs were divided into three categories; low risk, intermediate risk, and high risk. The low-risk class was composed of haloperidol, aripiprazole, ziprasidone, trifluoperazine, and levomepromazine. The middle category included quetiapine and risperidone. The high-risk group included thioridazine, olanzapine, and clozapine. Patients who were on two or more of the antipsychotics were placed in the high-risk group.
Of the 1,008 patients in the study, 223 were in the low risk group, 465 were in the intermediate group, and 320 were in the high-risk antipsychotic group. At baseline, most persons prescribed antipsychotics had a diagnosis of dementia, followed by depression, bipolar disorder, and schizophrenia. Most patients were treated with low doses of antipsychotic drugs.
Those on low-risk antipsychotics had higher CVD comorbidity at baseline. Significantly more in the high-risk group compared to the low-risk group developed obesity with AP treatment. 15.9% and 6.7% of the high risk and intermediate risk groups developed type 2 diabetes. No significant differences were found for the number of hospitalizations or suicide attempts between high, intermediate, and low-risk medication groups.
Overall, 19.6% of the participants experienced a CV event.  Those in the low-risk group had fewer events during follow up period. The intermediate group was at 2.57 times the hazard of the low-risk group. Within the high-risk group, primary composite outcomes were 2.82 times the hazard of the low-risk group. No apparent differences between groups on all-cause mortality were observed. Only those on high-risk medication presented with significantly more type 2 diabetes incidents when compared to the low-risk group.
Researchers found an increased risk of significant CV outcome presentations among patients who started antipsychotic mediation classified as either intermediate or high risk.
****
Szmulewicz, A. G., Angriman, F., Pedroso, F. E., Vazquez, C., & Martino, D. J. (2017). Long-Term Antipsychotic Use and Major Cardiovascular Events: A Retrospective Cohort Study. The Journal of clinical psychiatry. (Link)