New research, based on data from almost a million children in Denmark, suggests that mothers who use antidepressants during pregnancy are more likely to have children who are diagnosed with psychological problems. In fact, mothers who continued using antidepressants during pregnancy were 27% more likely to have a child with a psychiatric diagnosis than mothers who discontinued use before becoming pregnant. Specifically, children were 176% more likely to develop a mood disorder, and 23% more likely to have Autism.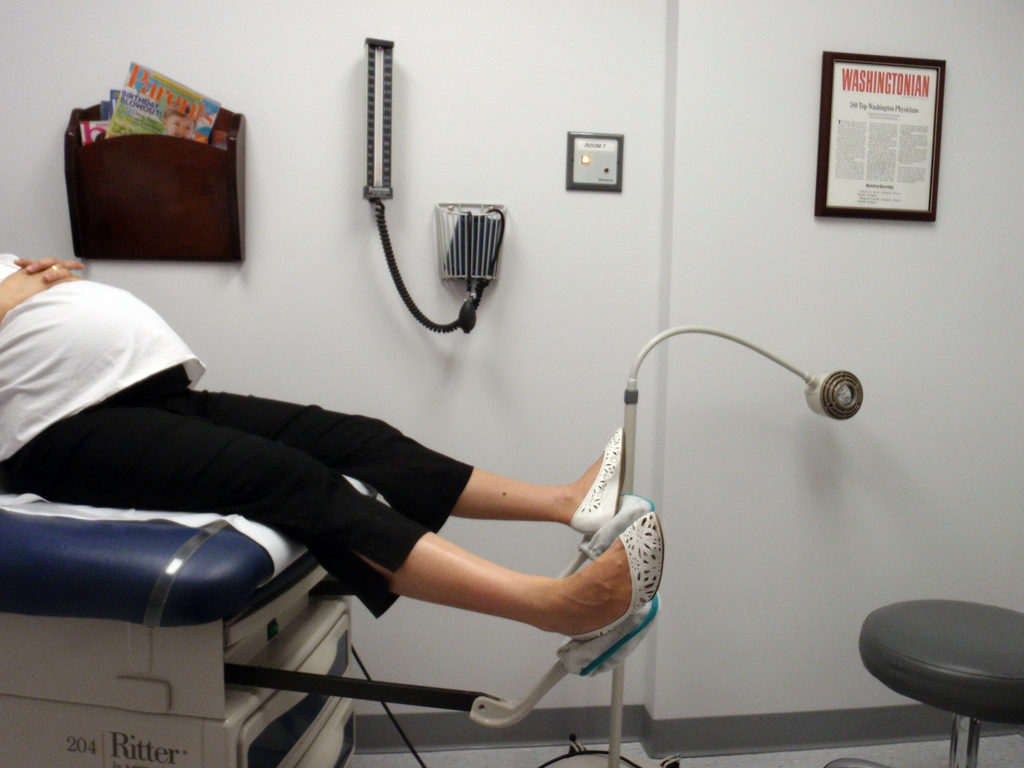 This finding is corroborated by a number of other studies. A Finnish study from last year found that children were four times as likely to develop a mood disorder if their mother used antidepressants during pregnancy. One recent study demonstrated that autistic children were 82% more likely than to have a mother who took SSRIs while pregnant. Some studies have also found an increased risk of birth defects, as well as miscarriage, low birth weight, pre-term birth, and other complications.
The study was led by Xiaoqin Liu at Aarhus University, Denmark. The data came from the Danish national registers, which contains thorough records of interactions with medical care, including prescriptions filled, as well as demographic data. In total, 905,383 children were included in the study. Their records were followed for up to 16.5 years. The children were categorized based on their mothers' use of antidepressants: none, discontinued before pregnancy, continued during pregnancy or started during pregnancy.
"We observed increased risks for psychiatric disorders among children of mothers who used antidepressants before and/or during pregnancy, compared with mothers with no record of antidepressant use," Liu writes. "Furthermore, we observed an increased risk of psychiatric disorders in children whose mothers continued antidepressant use during pregnancy, compared with mothers who discontinued."
The researchers found that the risk was the same whether the mother was taking SSRIs or other antidepressants. However, if mothers were taking more than one class of drug, the risk was even higher. There was also no difference in risk between specific drugs (e.g. Prozac and Zoloft had about the same risk).
The researchers attempted to control for a number of alternative explanations, which makes their case much stronger. For instance, they controlled for mother's age, other prescribed drugs, parental smoking habits, mothers' medical visits during pregnancy, marital status, income, education, location (e.g. rural, city, suburb), and calendar year of delivery (divided into 3 groups, 1998-2002, 2003-07, and 2008-12).
The researchers wanted to make their study as rigorous as possible, so they conducted seven sensitivity analyses. These tests are run to make the study less likely to find an effect. If an effect is still found after the sensitivity analyses, it is more likely to be a true effect.
For instance, the researchers considered the idea that children growing up with a parent with a psychiatric diagnosis might be more likely to develop problems due to the family interactions. To control for this idea, the researchers included father's history of medication use as well. They found that the effect of mothers' antidepressant use far exceeded the effect of fathers' use. This indicates that it was likely in utero exposure to the antidepressant that was responsible for the effect, rather than the effect of parental behavior.
Other sensitivity analyses in the current study were:
Only including mothers with at least two prescriptions filled during pregnancy, to control for mothers who may have filled a prescription, but not taken the antidepressants
Defining psychiatric disorders in children more strictly (at least 2 hospital visits for a psychiatric reason), to ensure that less severe problems were not skewing the data
Comparing mothers with previous psychiatric diagnoses to those without previous diagnoses
Controlling for the gender of the children
In all these cases, the results still held for the findings. That is, even when all these potential explanations were included, the risk was still higher for children of mothers who had taken antidepressants during pregnancy.
These analyses all add to the strength of the study and rule out other possible causes.
The researchers, who received funding for the study from a foundation set up by Lundbeck (a leading pharmaceutical company), suggest that these findings do not change the current approach to antidepressant prescribing. They argue that "Discontinuation of antidepressant treatment can lead to psychiatric episodes with subsequent long-lasting adverse effects on both the mother and child."
This study finds that use of antidepressants significantly increases children's risk of mood disorder—adding to the risk of miscarriage, birth defects, and other problems of pregnancy found in other studies. In addition, this study found that Autism was more common in these offspring. However, according to these researchers, discontinuation of antidepressant treatment still may not be appropriate.
****
Liu, X., Agerbo, E., Ingstrup, K. G., Musliner, K., Meltzer-Brody, S., Bergink, V., & Munk-Olsen, T. (2017). Antidepressant use during pregnancy and psychiatric disorders in offspring: Danish nationwide register-based cohort study. BMJ, 358(j3668). doi: https://doi.org/10.1136/bmj.j3668 (Link)