New research adds to the gamut of complex considerations for soon-to-be mothers. A recent study, published in European Psychiatry, finds a notable relationship between prenatal selective serotonin reuptake inhibitor (SSRI) exposure and offspring diagnosis of Autism Spectrum Disorder (ASD).
Using a combination of meta-analysis and systematic review procedures, Sasan Andalib and colleagues, in an international collaboration between Denmark and Iran, were able to zero in on a link that had previously been identified in smaller, individual studies, by analyzing such studies in aggregate. They write:
"SSRIs have become the most widely used antidepressants. They are also utilized to treat or preclude depression in pregnancy, notwithstanding being a contentious issue in current psychiatry. Despite a number of studies investigating the link between prenatal exposure to SSRIs and ASD, attention has thus far been [too] scattered to reach a general consensus."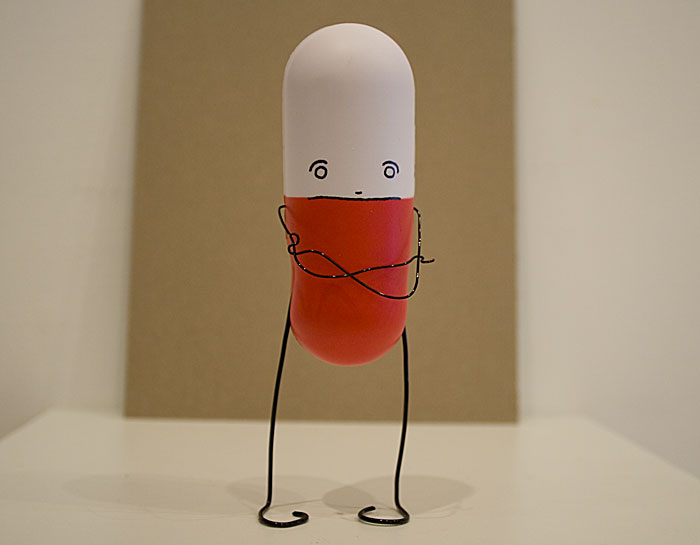 A substantial body of literature to-date (chronicled over the years through MIA coverage) has solidified some of the unique risks of pharmacological intervention in pregnancy. Risks associated with antidepressant use in pregnancy, prenatal exposure to psychotropic medication, prenatal antipsychotic exposure, and other related topics have been explored at length.
SSRIs, the most commonly prescribed form of antidepressant, are not only used in pregnancy by individuals who have previously responded well to their effects, but also for the first time for those experiencing depression beginning in pregnancy. One study in 2014 concluded that children with ASD diagnoses were three times more likely than their typically-developing peers to have mothers who had been prescribed SSRIs in pregnancy. The added contribution of the recent work by Andalib and team is its integration of multiple studies conducted over time, across multiple populations.
Criteria for eligibility for Andalib and colleagues' investigation included: 1) case-control or cohort study designs with extractable estimates of maternal SSRI prescription in samples of patients diagnosed with ASD compared a non-ASD control group, and 2) studies that had been published in English. Unpublished data and articles with irregularities in reporting modality were excluded.
Following a comprehensive, systematic review of literature, and the selection of seven eligible articles, analyses were conducted to evaluate the heterogeneity of within- and between-study variability, and to calculate the pooled effect size of maternal SSRI exposure in relation to ASD diagnosis.
Andalib et al. included seven studies in their review that had explored the relationship between SSRI use in pregnancy and ASD, and that satisfied more comprehensive inclusion criteria. Six of the seven studies reviewed established a significant relationship between maternal SSRI exposure and offspring with ASD diagnoses. Further, pooled odds ratio results reflected a significant association between these two variables.
Results indicated that the odds of having a mother who had been exposed to SSRIs while pregnant were 82% greater for those diagnosed with ASD than those without. It is important to note that three Danish studies weighed heavily on this outcome, and the study did not control for their influence.
Findings from this meta-analysis and systematic review synthesize what has been done, and lay the foundation for appropriate next steps in research related to antidepressant use during pregnancy. There are potential confounding factors beyond the scope of Andalib and team's investigation that warrant further exploration, such as maternal psychological characteristics, and other drug-use simultaneous or concurrent with the use of SSRIs. However, this study has alarming stand-alone implications for prescribers and future parents.
****
Andalib, S., Emamhadi, M., Yousefzadeh-Chabok, S., Shakouri, S., Høilund-Carlsen, P., Vafaee, M., & Michel, T. (2017). Maternal SSRI exposure increases the risk of autistic offspring: A meta-analysis and systematic review. European Psychiatry, 45, 161-166.  (Link)