A new study, led by Simon Crowe, professor in the School of Psychology and Public Health at La Trobe University in Australia, explores the long-term cognitive effects of benzodiazepine use. The results of the meta-analysis, published in Archives of Clinical Neuropsychology, indicate that long-term benzodiazepine use has significant negative effects on cognition that remain even after discontinuing the drug.
"The results of this meta-analytic study are important in that they corroborate the mounting evidence that a range of neuropsychological functions are impaired as a result of long-term benzodiazepine use, and that these are likely to persist even following withdrawal," write the authors.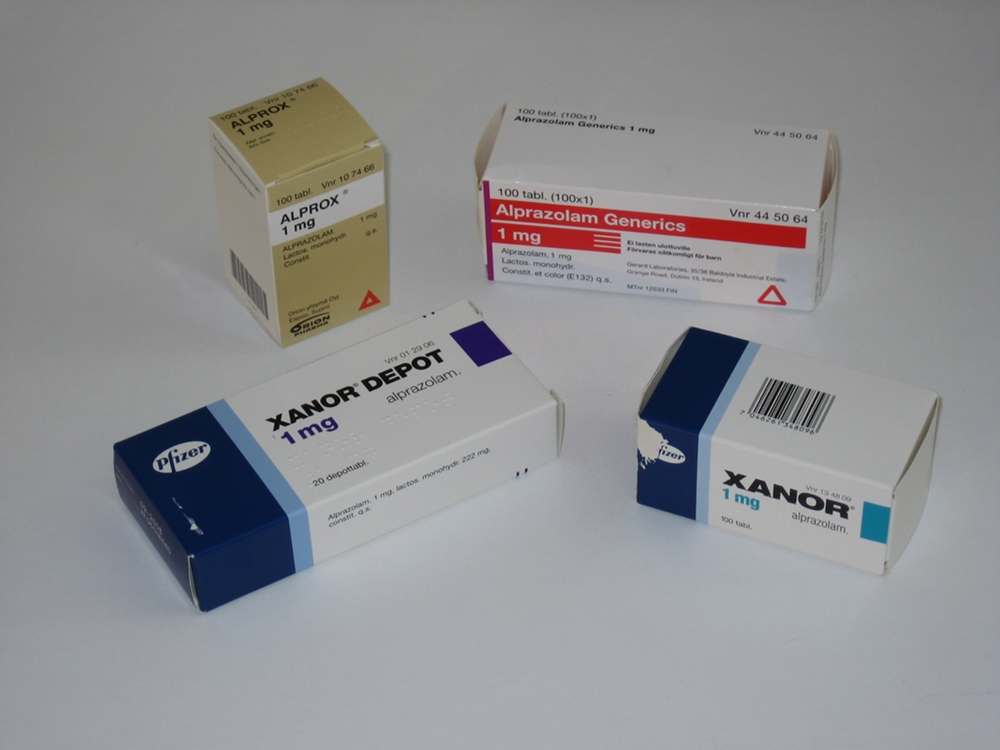 Benzodiazepines, used to treat anxiety, insomnia, and panic disorder, are one of the most commonly prescribed psychiatric drugs in the world. "While these medications are useful in the short-term, the published evidence indicates that when they are used for longer periods, they often culminate in significant harm," write the researchers. These harms include the risk of dependency and adverse effects, such as cognitive impairment. Given these negative effects, many studies have investigated factors associated with long-term benzodiazepine use.
The authors previously conducted a meta-analysis and found that, although cognitive functioning improved after discontinuation of benzodiazepines, participants still demonstrated cognitive deficits 6 months after withdrawal. The purpose of the present study was to update the previous meta-analysis in order to "provide an up to date review of the residual cognitive effects of the benzodiazepines in current users, those who have recently withdrawn and characterizing the long-term residual effects of those who have successfully abstained following withdrawal," write the authors. The researchers reviewed 8 studies that had been published between 2003 and 2016, in addition to the 11 studies reviewed in the previous meta-analysis.
Results demonstrate that current long-term benzodiazepine use (i.e., greater than 1 year) significantly affects a number of cognitive domains: working memory, processing speed, divided attention, visuoconstruction (i.e, ability to organize spatial information and physically form a design), recent memory, and expressive language (i.e., verbal and nonverbal communication). The reviewed studies suggest that cognitive deficits persist after recent and long-standing benzodiazepine withdrawal (up to 3.5 years).
The results of the current study add further evidence to the previous meta-analysis, indicating that long-term benzodiazepine use has significant negative effects on cognition. They also provide new data on the lasting effects of benzodiazepines even after discontinuation.
The authors state, "These results are indeed significant, for they challenge earlier findings that benzodiazepine users who are successful in withdrawing from benzodiazepine can expect recovery in cognitive functioning."
Given the prevalence of benzodiazepine prescription, these findings have important clinical implications for prescribing. In order for patients to provide truly informed consent, prescribers must educate their patients about the adverse effects of long-term benzodiazepine use, including cognitive impairment.
****
Crowe, S. F., & Stranks, E. K. (2017). The residual medium and long-term cognitive effects of benzodiazepine use: An updated meta-analysis. Archives of Clinical Neuropsychology. Advance online publication. doi:10.1093/arclin/acx120 (Link)