A recent study published in Schizophrenia Bulletin examines patterns of mental health care use in the 12 months after patients in the US receive an initial diagnosis of psychosis. The study estimates that 12-month mortality for individuals who had received psychosis diagnosis was 24 times greater than that of the general population. Moreover, in the year following the initial diagnosis of first-episode psychosis (FEP), 61% of the individuals with psychosis did not fill prescriptions for antipsychotics and 41% did not receive any individual psychotherapy services.
"Recent reports suggest unacceptably long delays in the initiation of psychosis treatment after the onset of symptoms, questionable psychotropic prescription practices in approximately 40% of cases, and elevated cardio-metabolic risk factors and abnormalities among FEP patients that go largely untreated"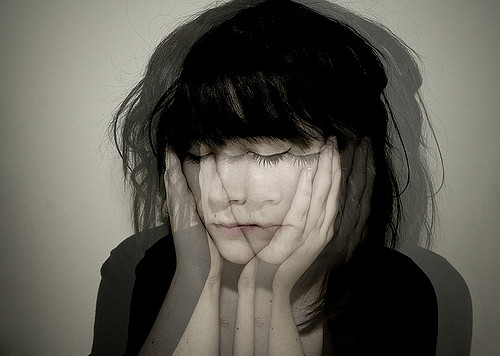 Past research has found that people diagnosed with "schizophrenia" have significantly higher mortality rates than the general population, often due to co-occurring medical issues including cardiovascular disease, diabetes, and suicide. In fact, research conducted in the UK has demonstrated that the mortality gap between the general population and individuals diagnosed with bipolar and schizophrenia is widening. Intervention and treatment efforts have shifted to early intervention programs which have demonstrated improved outcomes including a reduction in suicide risk.
However, the authors of this study point out that the "United States has been slower to focus on early intervention" which has resulted in a lack of knowledge regarding how persons who have experienced a first-episode of psychosis utilize treatment. To fill this gap, the authors of the present study looked at longitudinal patterns of outpatient treatment, inpatient treatment, emergency room visits, and mortality rates in a national cohort of individuals who had experienced a first-episode of psychosis.
Individuals with an inpatient, emergency, or outpatient visit that had received a diagnosis of schizophrenia, brief psychotic disorder, or psychotic disorder not otherwise specified (NOS) between the ages of 16-30 were identified. Information was gathered on mortality within a year of receiving a psychosis diagnosis, use of pharmacotherapy, and health service use including outpatient, inpatient, and emergency care.
A total of 1357 individuals were included. 85% of patients were under 25 years of age when they received the initial psychosis diagnosis and 61% of those included were male.
12-month mortality was 2%, compared to <.1% in the general population. Those who had a later onset (after age 25) of psychosis had higher rates of mortality than those who received the diagnosis between 16 and 20 years of age. Within this cohort, mortality rates for the 16-20 age range were 8 times that of the general population, 21 times the rate of the general population for the 21-25 group, and 54 times the rate in the 26-30 group.
Regarding pharmacotherapy, 58.5% of prescriptions filled were psychotropic medication; 23.3% of the prescriptions were for antipsychotics, 14.5% for antidepressants, 12.2% for mood stabilizers and anti-convulsants, and 5.9% for anxiolytics. The remainder were for non-psychotropic drugs and a small number of ADHD medications. Interestingly, only 36% of patients in the cohort had received any medication management health treatment in the year following the initial diagnosis.
69% of individuals had at least one visit with a mental healthcare provider for medication management or psychotherapy and on average one outpatient contact per month. 60% of the cohort had at least one session of psychotherapy.
Regarding inpatient care, 23% had been hospitalized the year following the initial diagnosis of psychosis. Those who were first diagnosed after age 25 were less likely to be hospitalized than the younger patients.
The limited use of psychosocial treatment highlighted in this study point to the flaws in the current response and approach to treatment for persons diagnosed with psychosis. The authors note that these "findings raise substantial concerns about conditions for young people experiencing psychosis in the United States. . . only individuals over 70 years of age have all-cause 12-month mortality approaching the rates we observed among young psychosis patients here."
Additionally, it should be noted that individuals accounted for in this study had to have commercial insurance (e.g not Medicaid/CHIP/Medicare), had to have had coverage for the entire 12-month period following the initial psychosis diagnosis, and had received a second psychosis-related diagnosis during the follow-up period. While this allowed for the researchers of this study to have slightly more confidence in the homogeneity of the sample, the resulting estimates may be conservative measurements of mortality rates and health service utilization.
****
Schoenbaum, M., Sutherland, J. M., Chappel, A., Azrin, S., Goldstein, A. B., Rupp, A., & Heinssen, R. K. (2017). Twelve-Month Health Care Use and Mortality in Commercially Insured Young People With Incident Psychosis in the United States. Schizophrenia bulletin, sbx009. (Link)