Given racism's ubiquity in the lives of people of color and its harms to their mental health, researchers Carrie Hemmings and Amanda M. Evans investigate counselors' competency in addressing racial trauma with clients of color. The findings of their exploratory study, published in the January 2018 issue of the Journal of Multicultural Counseling and Development, highlight a troubling gap between the prevalence of race-based trauma as a presenting concern and counselors' preparedness to offer responsive care to affected clients.
"There is general agreement that experiences of racial and ethnic discrimination result in negative psychological outcomes," the researchers write, "to improve health outcomes among [individuals of color] IOCs, those who work with minorities, including all health professionals, must address racism."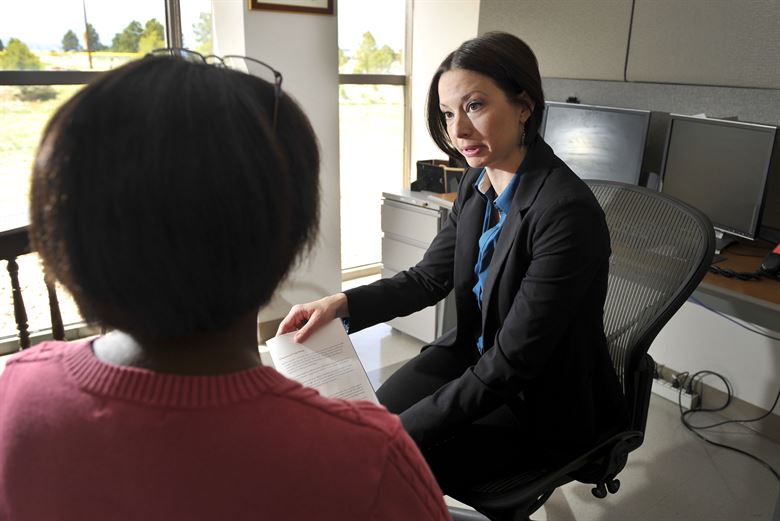 Hemmings and Evans, from Auburn University, note that the U.S. population is changing. While it is expected that the majority of the population will be people of color by 2044, racism remains deeply entrenched in the U.S. and continues to shape the daily experiences of people of color. The authors cite numerous studies that document the pervasive presence of racism in the lives of people of color. They highlight their findings in the present-day context of racially-driven violence (e.g., police killings of Tamir Rice, Freddie Gray, and numerous others; the Charleston church shooting) and the new forum for racism that the internet has provided.
They also offer an overview of the research on racial discrimination's many harmful health effects, which include elevated blood pressure, increased psychological distress and diminished mental health, and poor self-esteem. "Racism is a social determinant of health that works counter to the goals of health and mental health professionals," Hemmings and Evans write.
One study examining people of color's experiences of racism found that 91.4% of participants (n = 260, all individuals of color) had experienced racial discrimination. Although 54% of these respondents felt that this experience "had a significant impact on them," when the researchers inquired about the help-seeking behaviors participants used to cope with these distressing experiences, they found that less than 10% of participants had sought assistance from a "helping professional." The researchers hypothesized that individuals of color might be reluctant to reach out to counselors for help because of perceptions that counselors lack awareness of and expertise in working therapeutically with racial issues.
Taking into account the deleterious health effects of racial trauma and its omnipresence in the lives of people of color, as well as researchers' call for counselors to be equipped to address racism when working with clients of color, Hemmings and Evans set out to investigate practicing counselors' skills in working with clients' race-based trauma. Race-based trauma, or racial trauma, is defined as "the emotional, psychological and physical reactions to personal experiences with harassment and discrimination that cause pain."
To undertake their investigation, the researchers developed and administered a Race-Based Trauma Survey for Counselors to 106 counselor participants. The survey collected information about counselors' encounters with race-based trauma in counseling, their understanding of the kinds of experiences that contribute to race-based trauma, and their prior training in identifying and treating such trauma. Their sample of counselors was 69.8% White, 15.1% African American, 6.6% biracial, 3.8% Latina/o, 1.9% Asian American, and .9% Pacific Islander. Participants included master's level mental health and school counselors, doctoral-level clinicians in training, and licensed psychologists.
What the researchers found after analyzing the survey data was striking: although 70.8% of counselors noted having worked with clients who discussed experiences of race-based trauma, only 33% had participated in training to identify racial trauma, and an even smaller percentage – 18.9% of counselors – had received instruction on the treatment of race-based trauma. As the authors note, this finding points to a significant gap between the needs for care and the current realities of practitioner expertise and service delivery.
The researchers explain that the topics of race, racism, and discrimination "are not broached in the counseling relationship because of counselors' unease; fear of saying the wrong thing and offending the client; lack of specific multicultural training that focuses on race, discrimination, and racism; or lack of understanding of the importance these issues have in the lives of IOCs."
The study's limitations include the fact that the survey has not yet been administered and tested with other samples, which undermines its validity, as well as the possibility of bias and social desirability having influenced participants' self-reported survey responses.
The authors close by writing that counselors must be pro-active in gaining the skills necessary to support clients grappling with race-based trauma, and should push for the field to strengthen its focus in this area. They recognize that counselors are in a bit of a double bind, however, in that training opportunities and models for treating racial trauma are currently few and far between. They hope that their study will help address this gap by stimulating further research that will ultimately result in the development of "racially sensitive and appropriate assessments," new approaches to care, and increased training opportunities.
****
Hemmings, C., & Evans, A. M. (2018). Identifying and Treating Race‐Based Trauma in Counseling. Journal of Multicultural Counseling and Development, 46(1), 20-39. (Link)