An interdisciplinary team in Europe critiqued biomedical understandings of health last year in their paper published in Medical Humanities. Led by Dr. Julia Kristeva, a philosopher, literary critic, psychoanalyst, feminist, and novelist, this team of writers radically calls into question the distinction between the "objectivity of science" and the "subjectivity of culture." They urge the medical humanities to rethink its grounding assumptions and acknowledge the healing powers of culture and the biocultural complexity of human bodies.
"Accordingly," they write "cultural dimensions should no longer be construed as mere subjective aspects of medical care, but as being constituent of, and 'hard' factors behind, sickness and healing."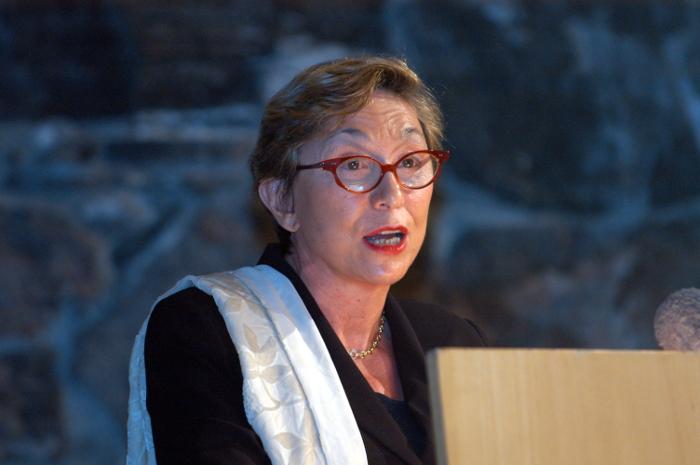 The critique begins by tracing Kristeva's deconstruction of a Roman origin myth about the creation of man in her book Hatred and Forgiveness. Kristeva's interpretation of this myth describes the division that underpins biomedicine and culture, separating "health" and "illness," "nature" and "culture."
Following this division, biomedical narratives are favored in a hierarchy of legitimized approaches to healing. Culture, on the other hand, becomes obscured in the endeavor to consider what defines illness and heath and is then rendered as a "soft," subjective approach to healing.
The medical humanities, therefore, are confined to the "cultural" side of the nature-cultural divide. The consequence of this is that neither biomedicine nor the humanities can promise holistic conceptualizations of illness and health. Often, the attempt to bridge this gap ends up reifying its distinction. For example, attempts to apply the medical humanities to biomedicine sustains their separate status. The authors explain:
"When it [the Lancet Commission representing medical humanities] aims to create awareness about the 'effect of cultural systems of values on health outcomes', it implicitly reinforces the ontological divide that in the first place caused the problem and the need for translation between epistemic and ontological domains."
Rather than placing one perspective on another, there must be a break from the culture-nature divide, the writers contend. In its place, a cross-disciplinary and cross-cultural approach that gives room to the bidirectional critical interrogation of both may emerge.
"What we should maintain from the outset, however, is that biomedicine is not only culturally produced, but that the humanities are also materially productive; they create bodies and physical conditions."
By examining the pathological and healing powers of culture, Kristeva and coauthors highlight its potential to be an incredibly powerful and creative healing agent. They provide examples of this phenomena in psychotherapy.
Finally, the writers complete their report by announcing their launch of a "global think tank" on the medical humanities. They aim to bring together medical researchers, professionals, humanists, and social scientists to discuss the following fundamental issues:
A shift from acknowledging cultural dimensions as a subjective domain occurring outside of medical science to one in which "all clinical encounters are seen as cultural encounters in that they the sense that they involve translation between health as a biomedical phenomenon and healing as lived experience." Therefore, clinical encounters must prioritize the co-construction of shared meanings.
A deconstruction between the "hard" and "soft" sciences.
A radical questioning of the production of "evidence" in medicine, and how this framing reifies nature-culture distinctions that detract from effective conceptualizations of suffering and healing.
****
Kristeva, J., Moro, M. R., Ødemark, J., & Engebretsen, E. (2018). Cultural crossings of care: An appeal to the medical humanities. Medical humanities, 44(1), 55-58. (Link)