A new study, published in Early Intervention in Psychiatry, investigates the relationship between early trauma exposure and the development of psychotic symptoms in children between 7-18 years old. The results indicate a strong association between trauma and the development of psychotic disorders (PDs) in childhood.
"While previous research has established a robust connection between trauma and PDs in older adolescents and adults, our findings suggest that this relationship extends to children and adolescents with early-onset psychosis and psychotic-like symptoms," write researchers Morelli et al.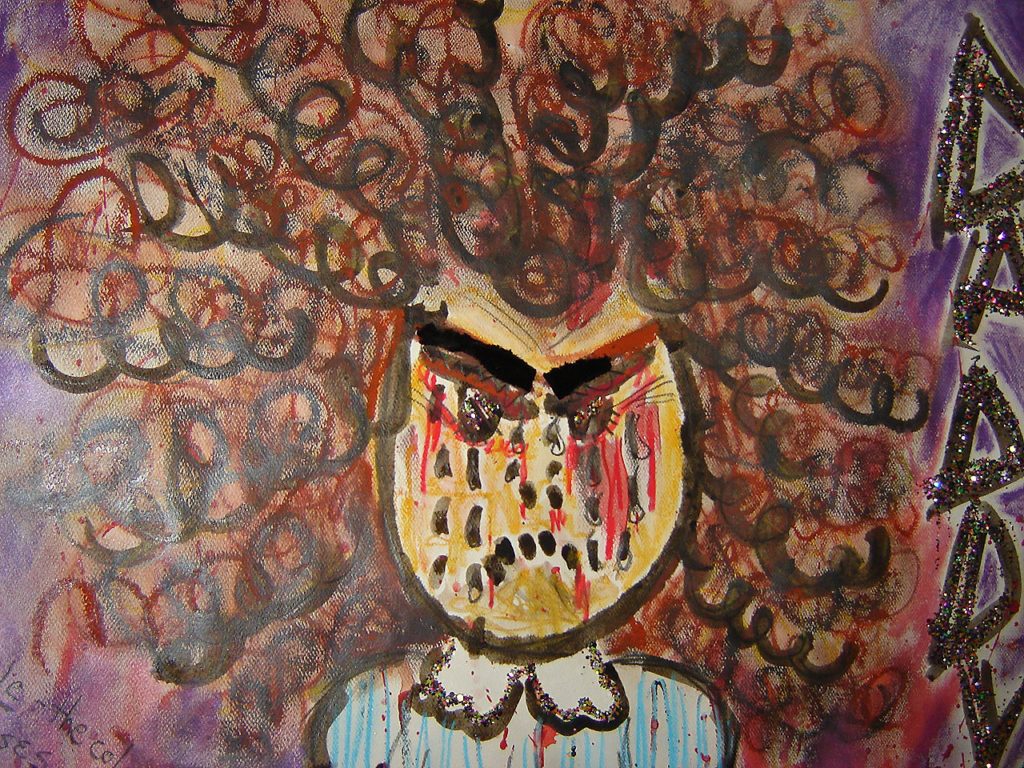 The development of psychosis is hypothesized to be connected to the combination of environmental exposures, such as childhood trauma and abuse, and genetic vulnerability. The relationship between early trauma and the development of psychotic disorders in adulthood has been corroborated in numerous studies, yet few studies have investigated this dynamic in children.
Research in this area includes those diagnosed with psychotic disorders as well as individuals at clinical high risk (CHR) for psychosis, categorized by "attenuated positive psychotic symptoms that are below the diagnostic threshold (e.g., perceptual disturbances, magical thinking, heightened suspiciousness)." These populations endure reportedly higher rates of childhood trauma than those identified as "psychologically healthy." Additionally, CHR individuals who have experienced trauma have been associated with "more severe psychotic symptoms, as well as an increased likelihood of conversion to psychosis."
By assessing a potential temporal connection between the experience with trauma and onset of symptoms, Morelli and colleagues seek to delineate the impact of trauma on children with early psychotic symptoms and adults experiencing later onsets. In addition to assessing the severity of prodromal symptoms in relation to trauma exposure in CHR youth, the study aims to "assess potentially traumatic events (PTEs) in typically developing (TD) youth, youth at CHR, and youth diagnosed with a PDs between 7 and 18 years of age."
The study included 87 youth (21 TD, 38 CHR, and 28 PD) between the ages of 7-18, recruited based on their psychotic-like experiences. Trauma history was not included in the recruitment phase. The Schedule for Affective Disorders and Schizophrenia for School-Age Children-Present and Lifetime Version (KSADS-PL) was used for all participants in a semi-structured interview format. The post-traumatic stress disorder module of the KSADS-PL asks about PTEs and additional trauma information. To assess prodromal symptoms, the SIPS was employed. The participants gave informed assent, and their parents provided informed consent.
"Participants reporting a history of PTEs were significantly overrepresented in the CHR and PD groups relative to the TD group," the researchers report. Notably, CHR and PD participants reported similar rates, frequencies, and types of trauma, and more "direct, interpersonal forms of PTEs" like sexual abuse, physical abuse, and victim of a violent crime, as opposed to TD participants.
The researchers note that though a larger sample size is warranted to represent specific types of trauma in relation to risk of psychotic symptoms. Still, these results "align with previous work highlighting the strong association between interpersonal traumatic events and the development of psychotic symptoms, particularly among victims who maintain a close relationship with the perpetrator."
Concerning the results of prodromal symptoms in CHR participants, there was no difference in severity of symptoms between those with and without a history of PTEs. Morelli et al. attribute this non-significant finding to the potential that "early trauma may not impact the intensity of one's prodromal psychotic symptoms until later adolescence or early adulthood." They also consider that early-onset psychosis might mean a more severe clinical presentation, whose symptoms potentially overshadow a connection with trauma. Additionally, they acknowledge that the small sample size may be less capable of detecting significant differences.
The study's small sample size also precluded access to information on race/ethnicity and other demographic variables. Another limitation is the study's cross-sectional design, which misses information on any causal relationship between PTEs and psychosis. The design also hindered the researchers from assessing the temporal relationship of PTEs and the onset of psychotic symptoms. The researchers call for more research studies "to replicate these findings using larger samples, more detailed trauma measures, and longitudinal design."
"Trauma alone is not hypothesized to predict PD or symptoms. Rather, trauma exposure is posited to create an initial level of heightened vulnerability for later psychopathology, including but not limited to psychosis," the researchers write. "As such, addressing childhood trauma in individuals at high-risk for-but who have not yet developed-psychosis becomes an obvious critical avenue to pursue."
****
Morelli, N.,  Fogler, J., Tembulkar,  S.,  Graber, K.,  Lincoln, S. H.,  Bosquet Enlow, M.,  Gonzalez-Heydrich, J.,  D'Angelo E. J. (2018) Potentially traumatic events in youth with and at clinical high risk for psychosis. Early Intervention in Psychiatry. doi: 10.1111/eip.12565 (Link)