A new study, published in Clinical Psychology Review, investigates the effects of Mindfulness-Based Interventions (MBIs) on psychiatric disorders. Results of the first comprehensive meta-analysis of its kind found consistent evidence that mindfulness is effective for depression, pain conditions, smoking, and addictive disorders. This research further supports an ongoing understanding of MBIs as an effective and viable alternative treatment.
"At the most basic level, our results suggest that there is an empirical basis for mindfulness-based therapies," the researchers, lead by Simon B. Goldberg, write. "Mindfulness treatments were shown, in general, to be of similar potency with first-line psychological (and psychiatric) interventions when compared directly and superior to other active comparison conditions (as well as waitlist control conditions), with relatively little variation across disorders."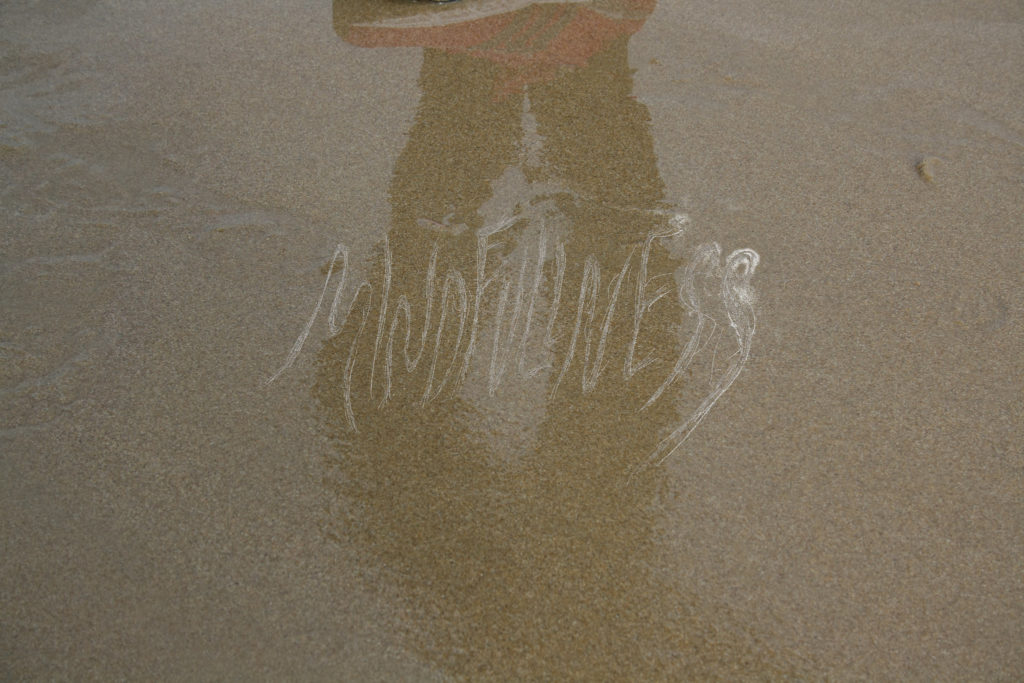 Mindfulness-Based Interventions (MBI) such as Mindfulness Based Stress Reeducation (MBSR) and Mindfulness Based Cognitive Therapy (MBCT) are distinguished in the emerging mindfulness field from other mindfulness practices such as Acceptance and Commitment Therapy (ACT) and Dialectical Behavioral Therapy (DBT). The distinction is made by MBI's emphasis on a sustained focus of mindfulness meditation practice, a component of home practice, and a requirement of an experienced mindfulness teacher among other key features.
Mindfulness research has exploded in recent decades, growing into its position in various academic fields from its virtual nonexistence in the 1980s. Research remains in its infancy 30 years later, tackling such challenges as dosage required, fidelity of implementation, and how the practice will shift to meet the needs of various environments and populations.
As is true with most newly developing subjects, popularity in the community has out-paced the evidence base for MBIs. Critics have raised important questions regarding the evidence base highlighting the use of non-active control conditions in randomized clinical trials (RCTs). Others have stressed that studies have selectively reported positive outcomes of MBIs, introducing bias and false efficacy into the field, and creating an insecure foundation for future research.
In the first ever comprehensive meta-analysis of MBIs to examine effects on disorder-specific symptoms across psychiatric conditions, Goldberg and his team reviewed 171 studies involving over 12,000 participants between 2000 and 2016. Authors included all RCTs of MBIs involving adult populations with formal psychiatric diagnosis.
"While other comprehensive meta-analyses have suggested that mindfulness-based interventions can impact clinical outcomes, and several meta-analyses have examined the evidence for specific psychiatric conditions, no published comprehensive meta-analytic review has examined effects on disorder-specific symptoms across psychiatric conditions."
At post-treatment Goldberg and his team's meta-analysis found MBIs to have superior effects on outcomes for anxiety, depression, physical pain, schizophrenia, weight/eating-related disorders, and addictions. MBIs were superior to comparison groups for depression and addiction, and equivalent for anxiety, physical pain, and weight/eating-related disorders' comparison groups.
"The magnitude of the effect sizes detected in the current study (e.g., d = 0.55 for mindfulness versus no treatment comparison conditions at post-treatment) suggests that mindfulness-based interventions are, on average, associated with moderate drops in psychiatric symptoms."

"Based on our findings, it appears that the strongest recommendation can be made for mindfulness treatments for depression with evidence also supporting the use of mindfulness for treating pain conditions, smoking, and addictive disorders."
This study's comprehensive examination of MBIs is an important development in the growing field of mindfulness. As this mind-body approach to mental and physical health expands to serve a growing number of people, studies like this provide integrity and stability to the field. Mindfulness provides an alternative to biomedical approaches, which may not be the best fit for all people struggling with psychiatric disorders. Understanding the effectiveness of MBIs allows the field to recognize future directions and provides an encouraging outlook for medical and mental health providers.
****
Goldberg, S. B., Tucker, R. P., Greene, P. A., Davidson, R. J., Wampold, B. E., Kearney, D. J., & Simpson, T. L. (2017). Mindfulness-based interventions for psychiatric disorders: A systematic review and meta-analysis. Clinical psychology review. (Link)
***
Mad in America hosts blogs by a diverse group of writers. These posts are designed to serve as a public forum for a discussion—broadly speaking—of psychiatry and its treatments. The opinions expressed are the writers' own.
***
Mad in America has made some changes to the commenting process. You no longer need to login or create an account on our site to comment. The only information needed is your name, email and comment text. Comments made with an account prior to this change will remain visible on the site.