In the Journal of Humanistic Psychology's new special issue, "Humanistic Perspectives on Understanding and Responding to Extreme States," edited by Dr. Michael Cornwall, Charles Knapp explores theories and treatments for "extreme states psychosis." Drawing on his own mental health struggles and nearly 30 years of practice at Windhorse Community Services in Boulder, CO, Knapp proposes that extreme states hold the potential for transformation into "a highly individual path of discovering and manifesting… [one's] own unique, intrinsic sanity."
"In more than 30 years of knowing people in extreme states, I have not encountered a thought, emotion, or process in others that I do not recognize as part of my own mind," Knapp writes.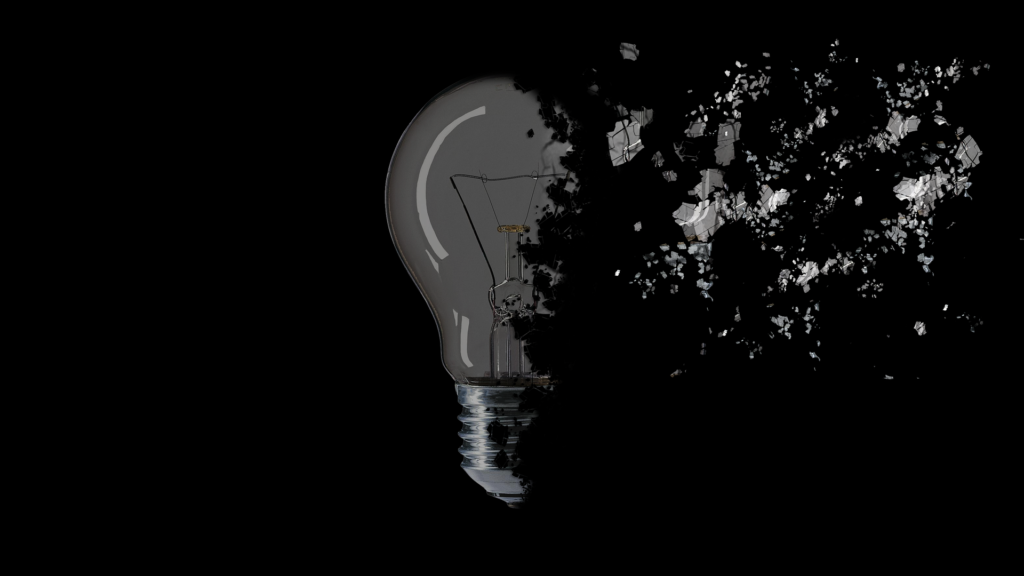 Knapp's writing is grounded in the tradition of contemplative psychotherapy, an approach born out of a collaboration between Tibetan Buddhist teacher Chögyam Trungpa Rinpoche and Western psychiatrists and psychologists in the 1970s. One of contemplative psychotherapy's fundamental principles is that of "brilliant sanity," which refers to an expansive, clear, and compassionate quality of mind to which all humans have access.
The Naropa Institute (today, Naropa University) was founded by Chögyam Trungpa Rinpoche in 1974 in Boulder, Colorado as a home for the teaching of contemplative psychology and psychotherapy. In 1981, Trungpa Rinpoche went on to develop the Windhorse Project with Dr. Ed Podvoll; the project later evolved into Windhorse Community Services, where Knapp is a senior clinician. Windhorse uses a contemplative psychotherapeutic approach to support those experiencing extreme mental states in a manner that is holistic, home and community-based, and recovery focused.
Knapp addresses two questions in his article: "What are the causes and experiences of extreme state psychosis?" and "How does understanding this inform how we might be helpful?"
Recognizing that the causes of extreme state psychosis are complex, Knapp focuses on two particular reasons — environmental and psychological. Environmental causes include one's family, community, and the broader zeitgeist (e.g., human degradation of and disconnection from our natural environment).
Environment likewise influences individuals' paths to recovery upon experiencing extreme states. Although some people's surrounding communities will "respond with skill and gentleness," Knapp writes, others' will react with "aggressive intervention," which can result in "a spiritual death sentence: a conclusion that the person is fundamentally damaged and always will be."
Regarding psychological causes of extreme states, Knapp describes the disruption that can occur when "consensus reality" slams into a deeper, more "fundamental level of reality" that is typically not a part of our daily consciousness. He recounts his own experience avoiding this level of reality as a young man through work and "self-medication."
In discussing how awakening to this level of reality can be shocking and cause one to become untethered from consensus reality, Knapp draws from the Tibetan Buddhist Medicine and Psychiatry, which states that "Realization of the inevitable facts of decay and death, of impermanence in all aspects of life, can be devastating…The psychological basis of insanity is the same basis for enlightenment."
In response to his second question regarding how one might be helpful to someone in an extreme state, Knapp presents four principles employed by Windhorse's practitioners:
1.) "People are fundamentally sane and healthy, thus mental confusion exists and functions in a secondary position."
Clients' "fundamental sanity" should be recognized and affirmed; such a stance serves to diminish fear and convey respect. Helping clients connect to their previous experiences of health can also help foster a sense of confidence and possibility.
2.) "We are inseparable from our environment."
Clinicians should strive to create "environments of sanity" for their clients. One of the ways Windhorse practitioners accomplish this is through the practice of Basic Attendance, which involves attuning and bringing oneself fully to relationships with clients. Other concepts include mutual recovery and exchange, which recognize that clinicians are on a journey alongside their clients and that in being radically open to clients' experiences, clinicians may have uncomfortable experiences in which they "directly experience" their clients' "minds and physical states." As exchange is a mutual process, clients are also able to take in the "healthy aspects of the stable minds in the environment."
3.) "Recovery is the path of discovering and synchronizing with one's own health and sanity." 
Knapp emphasizes that this involves starting where clients are and helping them connect with a sense of health through their own senses and supportive relationships. "It is well known that many people in extreme states feel unspeakably lonely — their inner worlds unknown to others and cut off from contact with people who are willing to just be with them," he writes. "As a therapist, to simply feel another's pain and predicament without looking away and without trying to change them is often a meeting point where genuine communication can occur." Knapp's perspective echoes Dr. Michael Cornwall's advocacy for approaching those experiencing extreme states from a place of "loving receptivity."
4.) "No matter how disturbed a mind has become, recovery is possible." 
Knapp prefaces his description of this final principle with a response to the question, "Recovery from what?" The "what," he writes, is "drowning" — circumstances in which clients have reached a point of not being able to "maintain life in consensus reality," and have become so disconnected from the "body and senses" that they are no longer able to be in "reciprocal relationships and community." Knapp emphasizes, however, that a healthy life comes in many forms: "Swimming' does not mean becoming somebody else's version of normal."
Knapp closes with lyrics from a song by the Zen Buddhist monk and famed singer-songwriter Leonard Cohen:
Ring the bells that still can ring

Forget your perfect offering

There's a crack in everything

That's how the light gets in
Finally, he writes, "This "crack" refers to gaps in our minds as well as in our familiar life…For better or worse, extreme states are a gap… for those of us who are in positions of being helpful, confidence in these gaps potential to catalyze highly individual paths of sanity should never be forgotten."
****
Knapp, C. (2018). That's How the Light Gets In. Journal of Humanistic Psychology, 0022167818761998. (Link)