A study published in a recent issue of Addictive Behaviors examines individuals' experiences with long-term antidepressant (AD) use and attempts at discontinuation, and the role prescribers play in both. The study's research team, led by John Read of the University of East London, surveyed 752 AD users in the UK and found a high incidence of long-term use (75.6% of those surveyed who were still taking ADs had been doing so for one year or more; 35.6% for five years or more). They contend that the growth in global AD prescriptions is in large part due to chronic use and that such use has been exacerbated by AD withdrawal symptoms, which make discontinuation difficult.
"All prescribers must warn people about the high probability of withdrawal effects," the researchers write. "Not to do so breaches the ethical principle of 'informed choice.'"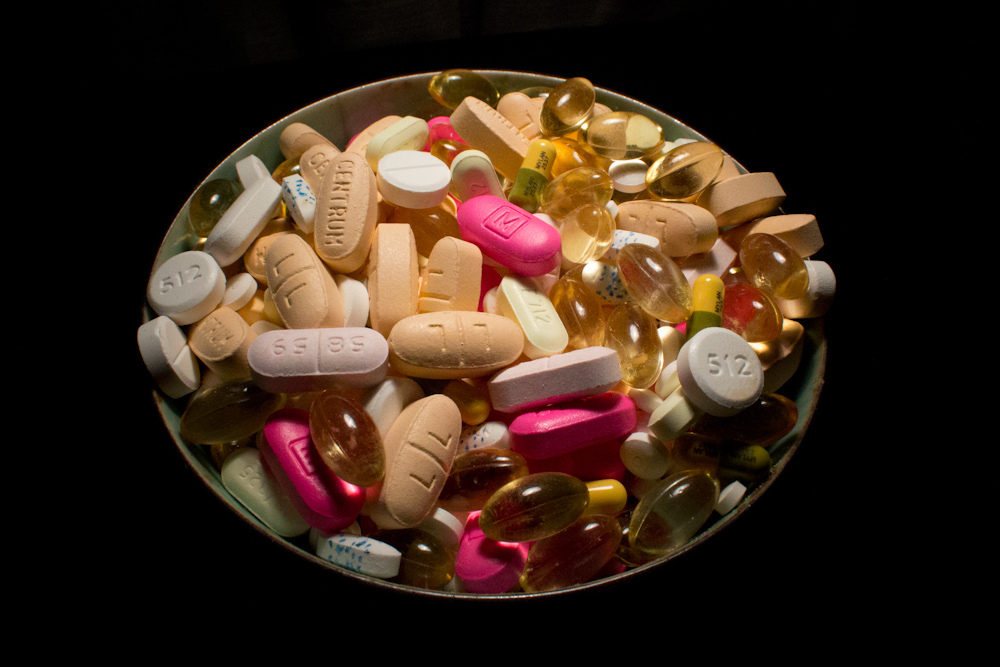 As the authors note, AD prescription rates in the U.S. and the U.K. are high and continue to climb. And yet serious skepticism exists regarding these drugs' efficacy over placebo, and their suitability, given their adverse effects. A review and network meta-analysis of 21 ADs published this year in The Lancet brought these concerns and related debates back into the public eye.
Read and his team explain that rising AD prescription rates are not reflective of a corresponding rise in depression rates or new patients seeking treatment, but instead are more likely attributable to "long-term usage and repeat prescribing." For example, one study of over 185,000 general medicine patients in the UK found that a near doubling in AD prescriptions between 1993 and 2004 could be accounted for by long-term prescribing.
With their study, the researchers aimed to contribute to greater "understanding of the long-term use of ADs, dependency, and efforts to withdraw." To do so, they administered a Medication for Mental Health Survey, designed by the UK charity Mind, to a convenience sample of adult psychiatric drug users in the UK. The featured analysis focused specifically on survey responses from 752 users who had taken only AD and "no other psychiatric drugs," with a particular emphasis on questions that examined their experiences attempting to withdraw from ADs.
Of survey respondents, about one-third had ceased AD use (34.2%) and two-thirds (65.8%) were still taking an AD at the time of the survey. 75.6% had been on an AD for one year or more, with 35.6% of participants receiving an AD for five or more years, and 19.8% for 10 or more years.
Prescriber relationship: Informed consent and monitoring
The survey results explored the quality of care and communication participants received related to their AD treatment. Regarding initial informed consent for ADs, 48.1% of respondents felt that they had been given adequate information about "the medication, including side effects and withdrawal"; 39.6% thought that they had not.
Regarding ongoing communication with prescribers, 51.6% of participants reported that their AD treatment was "reviewed or monitored" every three months or more. 23.6% of respondents had their treatment reviewed every six months; 8.5% every year; 7.6% "less often than every year," and 8.7% reported that their treatment was never reviewed. Participants shared a range of comments on this topic, from, "See my [general practitioner] GP every month and we discuss the best course of action," to "I have a repeat prescription that I renew online. The doctor could not care less. I feel very alone with this."
The majority of participants (63.8%) had never had a conversation with their psychiatrist or GP about "plans to come off [their] medication."
Discontinuing ADs: Drivers and Deterrents
Among those respondents who had stopped taking ADs at the time of the survey (34.2%), reasons for halting use included "not needing" them anymore (34.2%), side effects (32.3%), and the wish to not be on medication long-term (31.5%). Only 9.3% of those who had discontinued use stated that they had done so at the prompting of their psychiatrist or GP.
54.9% of participants who had stopped use reported discussing this decision with their prescriber; 45.1% had not done so. More than half of those who had had such a discussion felt that their provider had been either "very supportive" (34.5%) or "supportive" (30.2%). Of those who chose not to raise the topic with their physician, 29.8% reported feeling that their prescriber would be unsupportive of their decision to discontinue, and 27.2% felt that their doctor "does not listen."
Given concerns about the harms and heightened withdrawal effects associated with long-term AD use, the authors express consternation at not only the high percentage of participants who exhibit chronic use (35.6% of those currently taking an AD had been doing so for 5+ years), but also the rate (25.8%) of respondents who indicated that they anticipate taking ADs for the rest of their lives.
In light of these findings, the authors consider factors that might account for such long-term use. These include AD withdrawal symptoms, which they suggest disrupt individuals' attempts to stop AD use, and the related possibility that ADs are addictive. Although ADs are not connected to "drug seeking behavior" or "dose escalation," studies have found similarities between AD and benzodiazepine withdrawal symptoms, as well as AD user reported "addiction." 29.4% of survey participants who had discontinued AD use stated that coming off was "Not easy at all."
Based on their findings that only a small number of participants (9.3%) discontinued ADs at their doctor's advice, and the more significant percentage of participants who did not discuss AD discontinuation with their doctors because they felt they wouldn't listen (27.2%) or be supportive of their decision (29.8%), the authors also posit that physicians' attitudes and practices related to AD prescribing, informed consent, and discontinuation may contribute to long-term AD use. Lastly, they note that the limited number of AD doses available through pharmacists makes discontinuation challenging; tapering strips represent one answer.
The authors suggest that their study findings back the idea that growing AD prescription rates are the result of "chronic" rather than new usage, and that "chronic usage" is influenced by AD "withdrawal symptoms." However, the study does have some limitations which should be noted, including the use of a "self-selected, convenience sample" and the sample's unbalanced gender (76.1% women) and racial/ethnic (97.1% White) composition.
The authors ultimately call for a more collaborative, less "medication adherence" focused approach, one which includes regular medication reviews and space to explore patient-prescriber "differences of opinion." They write,
"Prescribers should strive to establish collaborative relationships in which patients are fully informed about withdrawal effects and their views about starting and finishing medication should be explored and valued."
****
Read, J., Gee, A., Diggle, J., & Butler, H. (2018). Staying on, and coming off, antidepressants: The experiences of 752 UK adults. Addictive Behaviors. (Link)