A new study by Peter Groot and Jim van Os has found that tapering strips help people successfully discontinue antidepressant medications. The study, published in the journal Psychosis, found that 71% were able to finally succeed using the new tapering strip process. This was especially important since 62% of the participants had made unsuccessful attempts to discontinue their antidepressants in the past, failing due to severe withdrawal symptoms.
"In many parts of the world, prescribing numbers for psychiatric drugs continue to climb and yet we have invested little time and effort into helping people who have come to the end of treatment and wish to stop," Dr. Groot writes. "Our latest observational study clearly highlights that antidepressant drugs are difficult to stop, and also demonstrates the efficacy of using gradually reducing dosages in Tapering Strips to help people withdraw, while minimizing or avoiding unpleasant symptoms. Tapering Strips can provide a reliable, safe and easy method for patients to work with doctors to reduce their medication burden."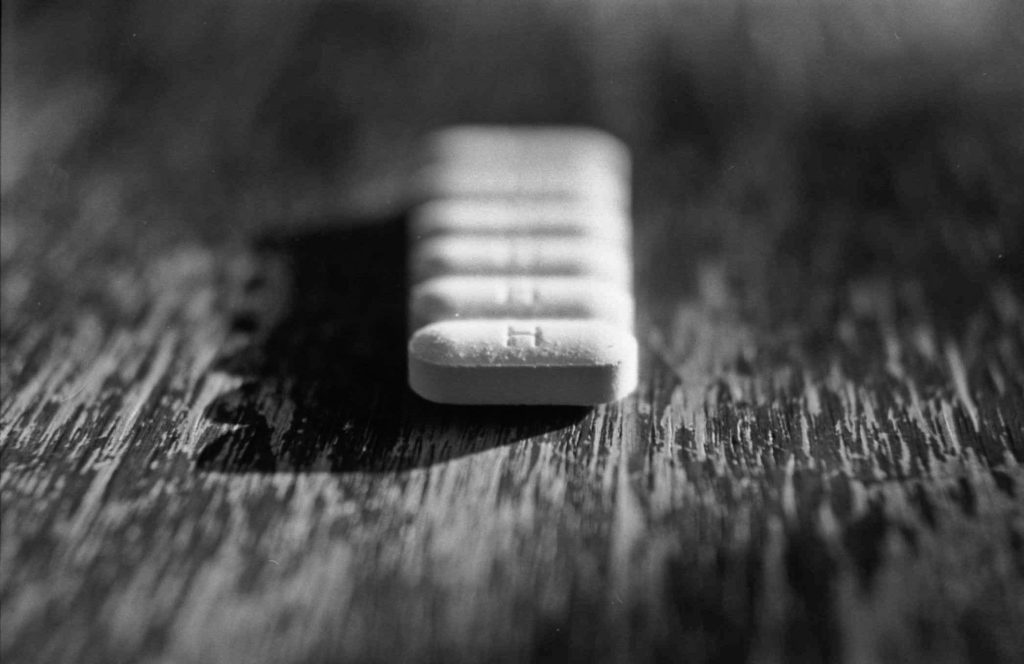 Tapering strips have been pioneered by a Dutch non-profit, Cinderella Therapeutics. Tapering strips are personalized medication packages in which each pill has either the same or a slightly smaller dose than the last. Users can use these tapering strips over the course of months to slowly wean themselves off of drugs such as antidepressants. This enables users to have more control over how long their discontinuation process lasts.
Without using tapering strips, there are only two options for discontinuing (besides cold turkey). Users can make large jumps between the doses provided by pharmaceutical companies, which increases the likelihood of severe withdrawal. The other option is to crush or open pills to take only part of the dose. This is problematic because it does not necessarily provide the same dosage—the active medication may not be evenly spread throughout the pill, for instance.
Users have many reasons to discontinue taking antidepressants. In previous studies, adverse effects (such as sexual side effects, weight gain, and emotional blunting) were reported by up to 72% of participants. Participants also expressed concerns about the possible long-term effects of the medications. Additionally, some participants simply felt that they had improved enough that they wanted to determine if they still needed to continue taking the drug.
Unfortunately, many individuals who attempt to discontinue their medication regimen have difficulty doing so. Often, this can be due to withdrawal symptoms, which can be severe and last for months—or even years. These symptoms are described as different from the resurgence of depressive symptoms (for instance, flu-like symptoms, dizziness, or "brain zaps").
In the current study, 895 users in the Netherlands were attempting to discontinue their antidepressant medication using tapering strips. The median amount of time these users had been on antidepressants was 2-5 years. Sixty-two percent had attempted to stop before—most had tried multiple times.
Almost all (97%) of them had experienced withdrawal symptoms during previous attempts. Half of those (49%) had experienced severe withdrawal, rating their symptoms at the maximum level allowed by the scale used (7 on a scale of 1–7). After using tapering strips, 71% were able to successfully discontinue their medication, which is especially notable since two-thirds had tried and failed to do so previously. Those who succeeded used a median of 2 tapering strips over 56 days.
The length of time needed to taper medication successfully appeared to be correlated with the period of time the person had been taking the drug. Users who had been on antidepressants longer needed significantly more time to taper off the medication successfully.
At the end of the study, an additional 8% of the participants were still trying to taper their antidepressants. Four percent of participants had stopped trying to do so due to severe withdrawal effects, even with the tapering strips. Another 6% had stopped trying to discontinue due to a reemergence of depressive symptoms. Most of the participants were taking either paroxetine (Paxil; 47%) or venlafaxine (Effexor; 43%).
"The finding that 97% of over 600 people who had tried to come off antidepressants had experienced withdrawal effects is alarming," Dr. Jim Van Os of Masstrict University wrote following the release of the study. "The fact that 49% of them ticked the most extreme level on the severity scale shows that it is unforgivable for professionals to continue to minimize or ignore this issue. It is significantly impacting the lives of millions of people."
Last month, many people were introduced to the withdrawal effects of antidepressants through a New York Times article entitled "Many People Taking Antidepressants Discover They Cannot Quit." That article featured the stories of individuals who had tried to discontinue their antidepressant medications, only to discover severe withdrawal symptoms, including dizziness, confusion, and insomnia, as well as nausea and "brain zaps." Worse, many of the individuals interviewed received little to no help from their prescribers and were not warned that withdrawal effects could occur or be so severe.
Unfortunately, withdrawal effects from antidepressants are not news to the scientific community—although they are rarely so publicly acknowledged. In a 2016 study cited by the New York Times article, researchers surveyed people on antidepressants and found that 73.5% had experienced withdrawal effects. The participants also expressed wanting more and better information on long-term outcomes, discontinuation effects, and support for discontinuation of antidepressants.  Half of the participants in this study stated that they felt "addicted" to antidepressants.
The New York Times article also cited another recent study that found that about half of its participants were unable to discontinue antidepressants due to the severity of withdrawal. That study also found that prescribers were generally unhelpful in the discontinuation process. That same study reported that 86% of those who successfully discontinued were happy with that decision.
****
Groot, P. C., & van Os, J. (2018). Antidepressant tapering strips to help people come off medication more safely. Psychosis. https://doi.org/10.1080/17522439.2018.1469163