A large Danish study that followed the medical records of over 1 million children for about nine years was just published in JAMA Psychiatry. The researchers found that being hospitalized, or receiving antibiotics, after severe infection as a child was associated with later psychiatric hospitalization and psychiatric medication use.
The researchers—led by Ole Köhler-Forsberg, MD at Aarhus University Hospital, Denmark—examined records of hospitalization and medication prescription. This allowed them to determine who was hospitalized for an infection, who was treated with antibiotics, and who had a psychiatric hospitalization or received an order for psychotropic medication.
"Severe infections requiring hospitalizations increased the risk of hospital contacts due to mental disorders by 84% and the risk of psychotropic medication use by 42%. Less severe infection treated with anti-infective agents increased the risks by 40% and 22%, respectively."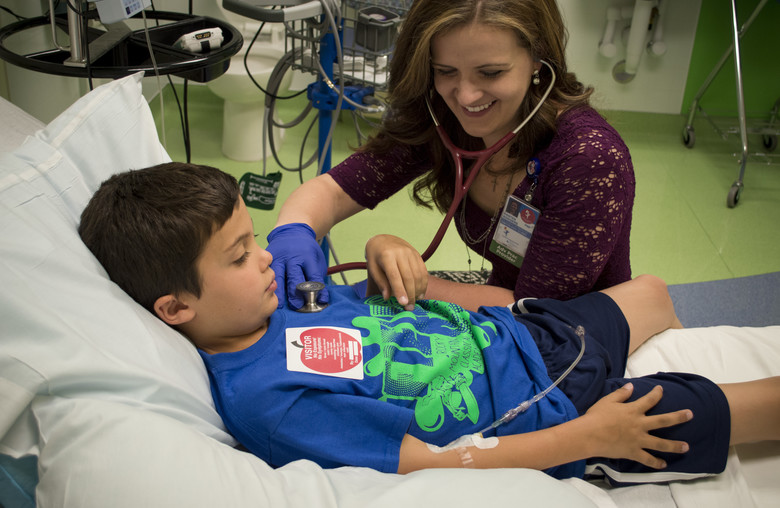 Strikingly, the risk of developing a "mental illness" was highest immediately after hospitalization or antibiotic use, and was also increased based on the number of admissions and the number of different antibiotics used.
Antiviral and antimycotic medications (which do not affect healthy bacteria in the gut) did not increase the risk of mental health problems, which lends credence to the hypothesis that digestive microbiome health may have some influence on mental health issues.
To test the theory that a genetic or environmental predisposition might underlie both infections in childhood and later mental health problems, the researchers performed an analysis on the siblings of the children identified in the study. Their findings remained significant, which suggests that any genetic influence on mental health was minor compared to the effect of incidents of infection. Likewise, these findings did not appear to be confounded by socioeconomic status or other environmental influences shared by families.
Interestingly, the risk of depression and anxiety diagnoses was not increased by a childhood infection. However, the risk of developing schizophrenia, OCD, ADHD, developmental disorders, tic disorders, and autism increased significantly.
There are, of course, a number of possible explanations that the researchers gave for these findings, with some more likely than others.
Infections in childhood may create inflammation in the brain, which may have some association with mental health concerns.
Treating infections with antibiotics alters the bacterial health of the body, which may have some association with mental health concerns.
The experience of being hospitalized or otherwise having a severe infection may be traumatic for some children, leading to what we consider mental health symptoms.
The same biological issue that makes children susceptible to infection may also make them vulnerable to "mental illness."
The researchers attempted to control for genetic and family-environment influences with their sibling analysis, which makes the fourth possibility seem less likely. And the fact that only antibiotics (not antiviral or antimycotic agents) were associated with risk makes the microbiome hypothesis stand out, even above the inflammation hypothesis.
The researchers write that further research should be done on the effects of antibiotic medications on mental health. The implications may include doctors being more cautious in prescribing antibiotics, potentially instituting probiotic regimens or further work to prevent serious childhood infections.
****
Köhler-Forsberg, O., Petersen, L., Gasse, C., Mortensen, P. B., Dalsgaard, S., Yolken, R. H. . . . Benros, M. E. (2018). A nationwide study in Denmark of the association between treated infections and the subsequent risk of treated mental disorders in children and adolescents. JAMA Psychiatry. Published online ahead of print Dec. 5, 2018. doi:10.1001/jamapsychiatry.2018.3428 (Link)